Details
Working in acrylics, Godek Mintorogo of Java paints a fanciful scene wherein an elephant and a small bird enjoy some fun together. "In this artwork, I would like to express that every stressing situation will cause us to be tired. Therefore, having fun or playing around is our way to ease out our heavy minds," states the artist. Employing a unique, naif style of painting, Mintorogo fills the canvas, adding a leafy embowered background in rich shades of burgundy and green for the cream-colored pachyderm and his vibrant-green feathered friend.
80 cm W x 60 cm H
31.5" W x 23.5" H
Gift Info
Free Gift Wrap? No
Premium Gift Wrap? No
Meet the Artist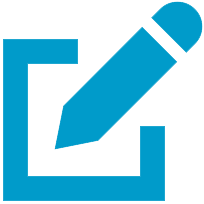 Write a review
"My paintings always tell about the cultural arts and heritage of our ancestors. It should always be maintained in order to preserve it."
"I was born in the southern coastal village of Yogyakarta. The coast there is famous for its very special and beautiful beaches. You can see that they are filled with tourists all the time. Because we lived in the tourism area, I got to meet a lot of people from different backgrounds and different attitudes and this became a valuable life lesson for me. I am a strong person and have been able to survive through the many struggles of life.

"I am the youngest of seven children. My father used to be a soldier, and he was very tough and disciplined in educating his children. My mother was a homemaker. We all studied at neighborhood schools close to home.

"After finishing high school at the age of 19, I went to work in an advertising agency. But this job did not make me happy. I like art. I believe living life is an art and art is something beautiful, worthy to be fought for.

"It wasn't easy for me to start life as a painter. At the beginning of my career, my life was not yet established. I dressed shabbily and shopped in slums; the children who met me on the street laughed at me. Life was very hard at the time. But I was determined to fight for what I wanted — to be a painter.

"One day my area was out of electricity, so I slept using a candle. Unintentionally the candle burned my mattress and I spontaneously ran out of the house… but naked. I always sleep naked. I was so embarrassed at the time but now I laugh about it.

"Now I am married and have a son. My life is very happy with my family. I have many friends in the community of fellow painters. They know me as a humorous, unique and funny person.

"My paintings always tell about the cultural arts and heritage of our ancestors. It should always be maintained in order to preservation, so it become a useful heritage for the future generations.

"Now while remembering what happened in my life, I advised my son to dare to fight for what he believed. I always say to him, 'Where there is a way, there is a way!'"