Details
Radiant and dainty, yellow flowers blossom atop delicate green stems and give off a sweet fragrance in this cubist-inspired painting in oils. The warm yellow of the vibrant flowers contrasts profoundly with the cool hues of blue and grey that make up the background. Ezequias of Brazil presents this lovely still life painting of a fresh bouquet of flowers in a brown vase.
32 cm W x 45 cm H x 2 cm D
12.5" W x 17.75" H x 0.8" D
Gift Info
Free Gift Wrap? No
Premium Gift Wrap? Yes
Meet the Artist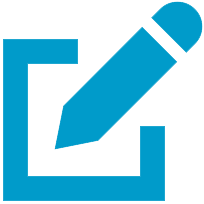 Write a review
"My first exhibition was in 1975 in a convent, and it caused a fury because I presented nude designs."
We are saddened to learn of the passing of Ezequias of cell lymphoma. Known as a solitary man and an artist of great talent, his only surviving relatives are an aunt and a cousin who have decided to sell through Novica his private collection. Very discreet, Ezequias was always warmly greeted every time he came to the Novica Brazil office and his generous spirit shined through when he collaborated with our Movember campaign in 2011, when he was photographed along with other Brazilian artisans.

Berenice, his friend and colleague as well as a Novica featured artist, had this to say about him:

"Ezequias was a great artist and a dreamer who liked to live in his own world. He had a strong and outstanding personality, just like his art. He loved to paint mulatas as the master Di Cavalcanti.

"Although his style was not Naif, we formed a group of five artists called Artbrasilis and together we made held many exhibitions. With time the group dissolved but the friendship remained.

"An artist does not die when ceases to live; he lives perpetually on through his work. My friend and colleague, your absence will be an eternal presence thanks to the excellence of your beautiful work. Rest in peace with the stars." Berenice

Ezequias in his own words: "I began to paint in the 1970s at the peak of the hippie movement in Alagoas, the northeastern Brazilian state where I was born. In that epoch I was unable to find work as a technician of electrical engineering, and in order to earn a living I painted psychedelic designs on jeans and backpacks sold by a friend of mine.

"I am self-taught, and I've never had anybody to orient me about the materials to be used. Books were my main source of information for a long time. My first exhibition was in 1975 in a convent, and it caused a fury because I presented nude designs. On that occasion I met Fernando Bismarck, a painter from Alagoas who opened doors for me in the art market.

"In the '80s I decided to face life as an artist. I took a few works to the famed gallery of Jean Jacques, one of the main tourist attractions of the city. With a rushed eye he chose a few of my works and I began a successful career in his gallery. The '80s were a good time for naïf painting; it sold a lot, and we actually were visited by then U.S. President George Bush and the singer Tina Turner, who took six of my works.

"My work is characterized by the sensuality of its forms, as I always try to mark them with Brazilian characteristics. I don't employ a coarse naïf style, rather I apply several design techniques. I am a fan of artists like Carybe, Tarsila do Amaral, and Di Cavalcanti. Every artist has his influences.

"In order to overcome the difficulties of the current market, I joined together with a group of artists, forming Arte Brasilis along with Carlos Magno, Marcia Arduini, Helena C. R., and Berenice. Together it is easier to seek support and space to promote exhibitions and cultural activities. In a short amount of time the Internet has offered an alternative to the traditional market. Novica is a fantastic opportunity to attain a new market."

Ezequias has exhibited his work widely throughout Brazil as well as in Paris (Exposition de Peintres Brasiliens et Portugais-Levallois, 1993; Naïfs Brasiliens, Galerie Marchande Vaugiravel, 1994; and the Collective of Brazilian Naïf Artists, 1995).