Details
From a distance, large storms are both a beautiful and terrifying sight. Brazilian artist Urbano captures this fascination we have for nature at her worst with is acrylic and oil painting originally titled A Tormenta.
50 cm H x 50 cm W x 2 cm D
19.75" H x 19.75" W x 0.8" D
Gift Info
Free Gift Wrap? No
Premium Gift Wrap? Yes
Meet the Artist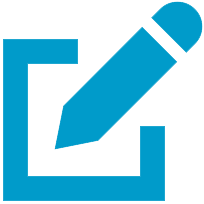 Write a review
Urbano Mena continues to seek the instantaneous beauty of the gesture without restraints, to mirror the battles of the soul in his inexhaustible desire of flying.
Urbano Mena was born in Santiago de Chile in 1951 and began his art studies in Santiago. Later, he took courses in Rio de Janeiro and in Florence. He has exhibited his work in Brazil as well as in foreign venues.

Critic Marc Berkowitz described Urbano's work like this. "This young Chilean artist is rooted in Brazil... in his painting he tries and, in general, succeeds in creating something of mystery and suspense... a search, seeking the beyond not in the sense of death but of new lives in new worlds."

Antônio Bento recalls, "When I began to write about Urbano Mena, his paintings represented imaginary landscapes with planets from galaxies far distant from ours. Then he returned to Earth and made airplane and machine gears. He still painted landscapes of Rio de Janeiro, to return again to planets far from our Milky Way. But his planets are dying suns, blue moons, stars whose light seems to be going out, in antagonistic agony to the exterminating heat of entropy that can consume the totality of the Universe and their countless galaxies, infinitely distant from ours...."

Mario Margutti of Líder Magazine says, "Urbano is a painter of cosmic inspiration. His pictures snatch us toward an extraterrestrial world where emotions levitate, free from the weight of matter. In this impulse of detachment, of indifference to concrete reality, his paintings put us in contact with the spiritual dimension of human existence that call to us of essences and invisible rhythms governing Nature's harmony. His painting is an adventure in the direction of transcendence, making itself stronger, eliminating the barriers of our materialistic everyday experience. But the figurative didn't totally disappear from his work. The artist admits that he still feels attraction for illustration. This is why it always suggests elements of nature, mainly the sun, because it is fundamental. Without it, life would not exist on earth. The sun that speaks to the artist is, above all, the symbol of his spiritual search, equally present when the star-king is not directly represented through the intense brightness of his compositions. In this hyper-enlarged horizon, we can say that the painting of Urbano Mena is a measured process as the artist himself says, more than the antenna of race, 'every true artist is an open channel for the energies of the cosmos.'"

Or as Paul Klee so perceptively affirmed, "The artist is neither lord nor slave, only the intermediary. He collects what comes from the depths and transmits it." Through this attitude, the profundities of the soul are confounded by the cosmic vastness; microcosm and macrocosm get confused in the measure that both are regulated by the same universal laws. Adopting techniques, preparing the base of the pictures in a first stage then, more slowly, painting layers upon layers that create beautiful effects of transparency, Urbano Mena continues to seek the instantaneous beauty of the gesture without restraints, to mirror the battles of the soul in his inexhaustible desire of flying.