Details
Vines in green, brown and cobalt blue climb a ceramic ginger jar by Isabelle Collins, who works in the style and technique of classic Talavera pottery. The repetitive motifs reflect the Moorish influence brought from Spain to colonial Mexico. This lidded jar is known in Mexico as a tibor; it was brought to Mexico from the Orient by way of the Philippines in the late 1500s.
"We use the same techniques and styles used in 16th-century Puebla. Classic Talavera used only six colors, all of which were natural glazes compounded at home with mineral pigments. We create our homemade paintbrushes using mule hair or horsehair from the mane or tail, according to the thickness desired for our motifs," the artisan explains.
Jar(s): 15 cm H x 13 cm Diam.
Jar(s): 6" H x 5" Diam.
Lid: 9 cm H x 12 cm Diam.
Lid: 3.5" H x 4.7" Diam.
Gift Info
Free Gift Wrap? No
Premium Gift Wrap? Yes
Meet the Artist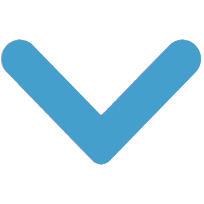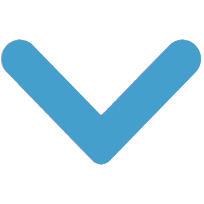 Isabelle Collins
Traditional Talavera style pottery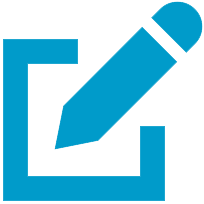 Write a review
"I want my work to tell you stories, to take you on a trip across time to colonial Puebla and, always, to exalt our Mexican traditions."
Isabelle Collins's work is inspired by historical motifs, seen in tiles around her birthplace of Puebla, Mexico, while also playing with influences from other traditions, including Moroccan or Chinese designs.

"The splendid Talavera ceramics of Puebla are a true work of art. I don't say this because it's what I do. It's because of the origins, the history and the wonderful tradition of Talavera over time. Talavera still lives because it not only offers functionality or life and color, but also explicit and transcendental meanings, inspiration, perspective, life and significance.

"We know of a number of different techniques that have contributed to Talavera. However I work to preserve the traditional methods that have been used from the beginning — our procedures, the glazes that we make ourselves, and the paintbrushes which are made with mule hair or the mane and tail hair of horses, depending on whether they'll be used to outline or fill in the motifs.

"For our ceramics, we use two types of clay. One is white, one is black and we mix them in equal amounts. First, we clean it of any impurities by putting it through a sieve. Then we mix it and put it into sedimentation tanks until the water is eliminated. This helps improve the quality of the clay.

"Next, to obtain a uniform and moist texture, we mix it vigorously with our feet and shape it into blocks to be stored.

"We shape our designs on the potter's wheel or by placing flat pieces of clay into molds we have created. They are left to dry slowly in unventilated rooms, then fired for some ten hours. It is now bisque or, as it is known in the Nahuatl language, jahuete.

"Finally, we decorate them using natural colors we mix ourselves and mineral pigments characteristic of Talavera — deep cobalt blue, light blue, black, yellow, green, and orange. Finally, we immerse the finished piece in a glaze containing tin and lead, and fire it once more where it acquires its glossy finish and slightly-raised motifs.

"All our designs are made with all the dedication and passion we have, and all are completely crafted by hand. They reveal stylistic nuances of Italy, Spain, Morocco, China and Mexico in a blend of the cultures that influenced this art.

"My goal is to continue promoting this wonderful art form, preserving the traditional techniques and creating more designs that will be treasured as handcrafted works of ceramic art. I want my work to tell you stories, to take you on a trip across time to colonial Puebla and, always, to exalt our Mexican traditions."