Details
Rui de Oliveira portrays a beautiful woman from Benin in this stunning and colorful gravure print. He is inspired by the colors, culture, traditions, and people of Africa. Mastering engraving techniques, Oliveira creates a composition that inspires awe. Titled Mulher de Benin in Portuguese.
Artwork: 30 cm W x 38 cm H
Artwork: 11.75" W x 15" H
Mat: 40 cm W x 54 cm H
Mat: 15.75" W x 21.25" H
Gift Info
Free Gift Wrap? No
Premium Gift Wrap? Yes
Your Purchase Makes a Difference!
This artist is an elder master and continues to actively practice their craft.
Rui was twice nominated — In 2006 and 2008 — by the National Foundation for Children and Youth Books for the Hans Christian Andersen Award for Illustration, the most prestigious international award in the category.
Rui was featured in dozens of articles in magazines and blogs, and was honored with two exhibitions celebrating 30 years of his career in 2006.
Meet the Artist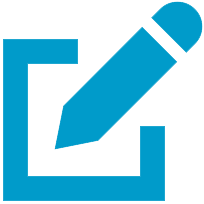 Write a review
Rui de Oliveira has illustrated more than 100 books and created more than 400 book covers for major Brazilian publishing houses to-date.
An accomplished artist of international fame, Rui de Oliveira relates a moment of transcendental importance in his life:

"On September 6, 1956, a poor little boy from Rio de Janeiro's North Zone was admitted into the emergency room of the Barata Ribeiro Children's Hospital with a serious fracture in the right arm joint as well as serious internal bleeding. The accident had ocurred a day before, in a street fight. Due to the seriousness of the fracture and the possibility of gangrene, the doctors called the boy's older brother – naturally trying to save the parent's the bad news – and they told him the case required the arm to be amputated. However, they would try and do anything within their power to save the arm. Then followed a series of operations and long stays in the hospital – all crowned with victory. In the end, the arm was not amputated.

"That little boy – who happens to be me – wanted in that moment to thank the skill and above effort made by all the doctors in the county hospital to avoid mutilating a small child. Now, with my right arm, I make animations, illustrations, poster bills and paintings which have earned national and international awards."

From Rui de Oliveira's acknowledgements found in the book of illustrations "Little Red Riding Hood and other Illustrated Stories" (Companhia de Letras). Oliveira has dedicates this book "with my heart and soul to the abnegated doctors, who are today also worthy of praise and recognition."

Recognized as one of the leading figures in Brazilian graphic illustration, Rui de Oliveira studied painting at the Museum of Modern Art in Rio de Janeiro, graphic design at the School of Fine Arts, and illustration at the Magyar Iparmüvészeti Fóiskola (Hungarian Institute of Arts and Crafts) in Budapest for six years. He also studied film animation at the Pannonia Film Studio in Budapest, Hungary. He has been developing an intense work as a painter, designer and illustrator.

As a designer he was art director at TV Globo and TV Educativa, both in Rio de Janeiro. He has also illustrated more than 100 books and created more than 400 book covers for major Brazilian publishing houses to-date. He has held several exhibitions in Brazil and abroad. In addition, he has been very successful directing various cartoons and has received relevant national and international awards. Oliveira dedicates a great deal to film animation and at the moment is making an animated film series for TV based on short stories of Brazil and Latin America. Rui de Oliveira teaches graphic design and illustration at the School of Fine Arts at the Universidade Federal do Rio de Janeiro.

He has won awards for illustration in Japan (NOMA-UNESCO Award, 1980) and Switzerland, as well as the most prestigious honors of Brazil (JABUTI Award, 1981 and in 1995). In animated film he has earned awards in places such as New York and Cuba. His works have been exhibited in Portugal, Canada, India, Colombia, France, Japan, Germany, Slovakia, Italy, Iran, and other places.