Details
Mexican artist Antonio Martínez contemplates the female form in this aquafortis and aquatint etching which depicts three nude figures, their faces lost in the lines which give texture to the composition. The artist chooses to work in black and white to create these representations of the classical female nude, implying the heights and depths of emotion which it can inspire. The limited edition print is signed and numbered.Titled "Infierno, purgatorio y paraíso" in Spanish.
Page: 28 cm W x 38 cm H
Page: 11" W x 15" H
Etching: 16.2 cm W x 20 cm H
Etching: 6.5" W x 7.75" H
Gift Info
Free Gift Wrap? No
Premium Gift Wrap? No
Meet the Artist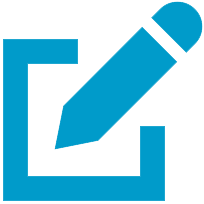 Write a review
"It's very difficult for an artist to make it on his own, and sometimes it's hard to sell our work but that's… a part of the challenge."
"I work in engravings and silk screen prints. I'm a hard worker and have struggled to become a better artist and a better person. I was born in 1968 in Arandas in the Mexican state of Jalisco.

"There were times in my life when we didn't have enough money, especially when I was a child and an adolescent. I remember I was a sickly boy and this brought medical expenses, but I feel proud to have gotten through it all. It took a lot of effort but I finished my education although sometimes I had to skip a meal to buy my art supplies.

"Today I have a beautiful family, the source of my happiness. With them, I've spent the best moments of my life. I love spending time with my children and our pets. Sometimes we all go fishing and I take advantage the peace and tranquility of the countryside to paint landscapes.

"As a boy, I began drawing stars from Mexican movies — Pedro Armendariz, Jorge Negrete and Pedro Infante among others. Then I began drawing portraits of my family members. Eventually, I studied in the University of Guadalajara School of Fine Arts.

"What most attracted me were the printing making techniques of etching, serigraphs, sculpture and terracotta. My teachers at that time are now recognized as master artists and I feel so proud of them. Not all are still living, but they include the painters Jorge Martinez and Antonio Ramirez, the sculptors Salvador Chavez and Estanislao Contreras, printmaker Jesus Mata and drawing teacher Jesus Camacho, among others.

"I had to be persistent to perfect my work. Discipline has been extremely important, not letting a single day go by without sketching and planning new projects.

"Today, I teach these techniques to my own children and offer private classes in my workshop.

"I use 100 percent cotton paper for my engravings and serigraph prints. The engravings are a wet printing, while silk screen is dry, so serigraphs requires at least 70 percent cotton to absorb the ink.

"All the materials impose a certain degree of difficulty in the process. I really enjoy preparing to start a work but it's challenging to think through to the result, that is, how to achieve the initial idea.

"My workshop is the only art studio in the city so, with time, I've become known. I've also received several awards at the national level.

"My work itself is my inspiration with the rhythm of ideas that come to mind.

"It's very difficult for an artist to make it on his own, and sometimes it's hard to sell our work but that's when I just have to try harder and spend more time on my art. This is a part of the challenge.

"My wife and I organize things so we both have time to do the things we enjoy. For example, when we're doing the housework, I use the free moments to draw and paint. I do the cooking twice a week so my wife can have time to paint, and I spend the rest of the week in my workshop with my printmaking.

"I try to recycle cleaning materials to contribute to the environment.

"I'd love to have a gallery where people could see my work. I also hope to make a living from my art to be able to pay for my children's education."