Details
Newly married, a blushing bride and her handsome groom are in a palanquin on their way to his place surrounded by friends and family, as well as the palanquin bearers. Parboni Ghosh joins this festive occasion with this celebratory Madhubani painting featuring a dancing peacock and gorgeous flowers against a red background.
Madhubani or Mithila paintings is millenary painting style that has been preserved by women in northern Bihar. They draw traditional designs and depict events from epic mythology on the floors and walls of their houses. Themes revolve around religious themes, humans, deities, animals, birds and flowers thus showing the perfect harmony between humankind and their environment.
63 cm L x 36 cm W
25" L x 14.25" W
Gift Info
Free Gift Wrap? No
Premium Gift Wrap? Yes
Meet the Artist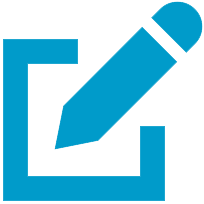 Write a review
"These artistic styles, Madhubani and Kalighat, depict people's emotions, and their cultural expressions have an impact on me."
"Hello friends, I'm Parboni from West Bengal. Art has been a part of my life ever since I can remember. My mother has been a great lover of art and I get my inspiration from her. I remember watching her paint and create beautiful things – I was amazed so it was only natural that I was fascinated by her extremely talented works of art. I also started painting and not long afterwards I realized that pencils, colors and brushes had become my friends. I was thrilled and started to appreciate the beauty that each stroke of brush creates – it absorbs me into a mystic world.

"Seeing my interest and passion towards painting, my parents enrolled me in a formal art training center where I received a junior diploma in fine arts. However, after completing my education, I worked in a corporate sector and I had to take a long break when my son was born.

"I tried to do something which could be the means of spending quality time with my family and as painting had been my all-time fascination, I found a way to do something satisfactory and picked up my brushes again.

"I started with Madhubani paintings, which reminded me of my trip to Bihar to my maternal aunt's house and becoming impassioned with its unique artistic style, especially the vibrant colors they use with a wide variety of themes, and the way the fine lines are used in their compositions.

"I tried painting a couple of them and one of my most enthusiastic friends and my sister, who thinks very much like me, suggested the idea of selling them and that I could be successful. Thereon I started working on this typical folk style.

"I continued my studies in different folk art forms and at the same time got interested in Kalighat paintings. Kalighat is a traditional art form which originated in West Bengal and depicts mostly god, goddess and mythological characters. I inherited them from my culture. Kalighat paintings represent the socio-economic pattern of nineteenth century Calcutta and I love the way patuas (painting on cloth) is used to depict this on paper. I am most attracted to its expressive gestures and rhythmic brush strokes.

"I also do a lot of research on renowned artist from which I take inspiration.

"Although I have had formal art coaching, everyday is a learning process and it feels amazing to see the many facets of varied art forms. These artistic styles, Madhubani and Kalighat, depict people's emotions and their cultural expressions have an impact on me. I study them with a bit of analysis and I am able to replicate these artworks on paper. At present I am teaching some homemakers who are equally keen to master this art in a very homely environment in my house.

"What I love most about my painting is the blending of modern values along with traditional ones. The use of flat bright colors in Madhubani and the shading style with fine motifs created in traditional Kalighat paintings is amazing.

"My dream is to represent art in such a way that everyone can feel its essence in life. I would be extremely delighted if I get an opportunity to exhibit some of my paintings in well known galleries all over India. In future I would love to be associated with support networks for folk artists and do something beneficial for their creative factors which are still sometimes under-appreciated.

"Though presently I am working on a typical folk style I would definitely like to explore a variety of art media and venture into the world of modern art in my own way. And I hope that my association with Novica will help me come closer to achieving my goals and dreams.

"Madhubani is a folk art and most importantly women of our country have played major role in it. By conducting workshops I hope to enhance the cultural outlook of local people as well as children, as I believe folk art is the one and only base of contemporary modern art."