Details
Prathin depicts the magnificence of the Subhannahong, or "Golden Swan Ship," the ship belonging to the actual King of Thailand. In olden days, whenever a Thai king wished to travel on a barge, he would be escorted by a procession of up to 100 ships in a procession called Phayuha Yatra. The ships would fall into a war-like formation to ensure the king's safety. Today, the King of Thailand travels on the Subhannahong when he takes offerings to the monks at the royal temple; according to popular belief, it is a sign of good luck to be able to see the king in his royal barge.
The artisan works in the traditional lacquer techniques of Northern Thailand and the images are meticulously etched by hand.
2 cm H x 25.5 cm Diam.
0.8" H x 10" Diam.
Gift Info
Free Gift Wrap? Yes
Premium Gift Wrap? Yes
Meet the Artist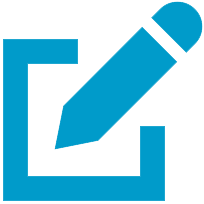 Write a review
"My name is Prathin Sribunrueang. I was born in 1960 and grew up in the center of the lacquerware industry in Chiang Mai. We are a family of artisans; I have four brothers and sisters. Now there are only a few families that still make lacquerware in my village, and we always keep old traditions of manufacture at the back of my house.

"I started helping my mother with her work when I was about ten years old, and I felt good about this craft. After I graduated from the Arts faculty in Chiang Mai, I moved to work and lived with my husband in Bangkok for about 30 years. Unfortunately, my husband passed away five years ago, so I moved back to live here and help my older sister to run the business.

"In 2019, I became the shop manager after my older sister passed away. With the help of my brothers and sisters, I can continue to carry on this lacquerware tradition. Now we have 5-6 artisans, mostly seniors who can hand-paint the unique motifs; but most production comes from my house.

"Our patterns are classic lacquerware; but my products focus on unique etched patterns that can only be seen in northern lacquerware, and more colorful colors. Because of our quality and reliability, the products are guaranteed and permitted to use the Chiang Mai brand; and ranked as four-star products of the north in 2003 (OTOP Product Champion). The products also won second place for household furniture from the Department of Industrial Promotion (Chiang Mai).

"Aside from economic difficulties, there are also not enough sales channels for lacquerware. The younger generation doesn't know much about these traditional products. We only keep doing the old style to serve the old generation of lacquerware lovers. We then have to design a new style for a new generation, but the sales don't go well. Only true lacquer lovers come back to buy this kind of product, unless they are buying for a souvenir or seasonal gifts.

"In the future, I want to develop and transfer our knowledge to a new generation, both old and modern style. I don't want it to disappear from our life. I hope NOVICA will be a good place to let foreigners know about unique Thai lacquerware and our culture, which could be another way to promote and preserve this field of art. Thank you so much."