Details
Nengah Dika recounts the epic tales of the Ramayana in this fascinating palm leaf script. Etched with delicate distinction, the palm leaf or lontar panels are framed by two hand-carved bamboo rods which in turn are connected by three sturdy filaments.A magnificent piece for a refined setting, this wall hanging is certain to enthrall those versed in the tales of the Ramayana.
The classic epic tales of the Ramayana tell of Rahwana, the evil king of Alengka, who was enchanted by the beautiful Sita, Rama's wife, and wanted to have her as his concubine. He sent of his knight, Marica, to lure Sita by transforming himself into a golden deer. Sita, caught by curiosity, asked her husband to catch the golden deer. It is told that Rama succeeded in hunting the golden deer, but as his arrow drove through it, it transformed back into Marica and he cried for help. Sita heard this distant cry for help and believed it to be her husband's. Laksmana, her brother-in-law, was supposed to be looking after Sita and tried to persuade her the cries sounded very suspicious. Nevertheless, Sita was very convinced that someone was in need of help and it was Rama's voice. While Laksmana went to help Rama, Rahwana transformed himself into an old priest and kidnapped Sita. On the way to his palace, the mighty eagle Jatayu encountered Rahwana and tried to rescue Sita from the evil king, but he failed and was killed by Rahwana. Rama and Laksmana found the dying Jatayu, who told warned them of Sita's kidnapping. Thus the Ramayana continues with detailed accounts of Rama's adventures as he seeks to rescue his beloved Sita.
26 cm W x 37 cm H
10.25" W x 14.5" H
Rolled up: 3.5 cm H x 26 cm W x 3.5 cm D
Rolled up: 1.4" H x 10.25" W x 1.4" D
Gift Info
Free Gift Wrap? Yes
Premium Gift Wrap? Yes
Meet the Artist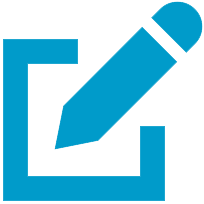 Write a review
"The lontar tradition has been passed down from generation to generation since the times before paper existed."
"My name is Nengah Dika, a lontar (palm leaf) craftsman from a village in eastern Bali. I was born on May 15, 1975. I have studied lontar art since I was twelve years of age.

"My father is member of a famous group of lontar craftsmen in our village. When I was little he often took me to the group where I'd watch the process of making lontar pieces step by step. The lontar tradition has been passed down from generation to generation since the times before paper existed. The pictures come from stories such as the Mahabharata and Ramayana and the Balinese calendar.

"My wife, Ni Luh Suryati, is a weaver: she discovered Novica before I did. They helped her promote her products and she found success on the website. One time, a tourist came to our art shop and said to my wife, 'I know you from the Novica website.' We were so proud and happy that art lovers around the world are recognizing our name and products. Thanks to Novica for this entire miracle for us!"