Details
Mary and Joseph sit at the base of a massive Inca construction, hewn from the living stone of the Andes. Safe in its shelter, Joseph breaks into song as Mary murmurs a lullaby to little Jesus. Surrounded by clay pots in the company of their animals, the Holy Family enjoys some quiet time together in this charming nativity scene by Sabino Tupa.
12 cm H x 16 cm W x 10 cm D
4.7" H x 6.25" W x 3.9" D
Gift Info
Free Gift Wrap? No
Premium Gift Wrap? Yes
Meet the Artist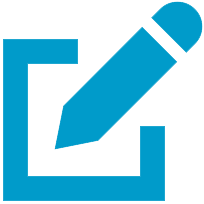 Write a review
"What I like most is seeing how my hands sink into the clay's fathomless mystery. I love to watch the ease with which they shape it."
"I was born in 1951 in a humble town in the district of Santiago, a town where, in colonial times, the Quechua and Aymara peoples here were organized as ayllus, that is, social, political and economic communities based on the Inca state.

"I'm proud of my roots and the land where I was born. I am a simple and humble man, yet I'm able to share images of my millennial and ancestral culture in ceramics.

"I became interested in ceramics when I was still quite young, thanks to my teacher. In art class, he always encouraged me to develop this skill and create pieces with cultural meaning that show our experiences and traditions.

"From that moment on, I never thought of working at anything else. I always felt I had a special talent for molding and painting my figurines. I studied in the regional school of fine arts where I majored in sculpture and took ceramics courses in other venues.

"To become the artisan I am today, it took hard work, constant struggle and sacrifice to be able to follow my dream and to support my family. My childhood was difficult and I had to find a way to help out while going to night school. But I never let go of my dream.

"I followed my path on the difficult road of art with firm steps, with tenacity, with sacrifice. I feel certain of the truth of my belief. I am sure of myself and of my ability with my materials. I dream of becoming one of the significant Cuzco artists of this century.

"I take the clay — with its many and endless possibilities — to express my experiences, my imagination and the eternal message entrusted to me by my ancestors. Yet I do so with an original style, depicting landscapes with cultural themes that capture the essence of the image in such a way that every piece is unique and exciting.

"My greatest source of inspiration is Cuzco, the imperial province where I was born. The ancient capital of the legendary Inca Empire is full of history, traditions and — most of all — art. I am amazed by what these people achieved in their history, and the great responsibility and legacy they left to be shared with the world.

"What I like most is seeing how my hands sink into the clay's fathomless mystery. I love to watch the ease with which they shape it, playing with forms as though I were a child. This is the key to designing spaces and creating objects charged with emotion.

"It was such an honor to receive first place in the 'Great Master of Peruvian Art' national popular art contest, as well as many other mentions and distinctions — not only in Cuzco, but also from Lima museums and the ministry of international commerce. These awards reaffirmed my cultural and historical identity.

"One of my dreams for the future is to be able to share my identity as an artisan from Cuzco. I want to reach the entire country and even the whole world with my work. I'd love to see a museum of popular art exhibiting artisans from Cuzco, where we could organize contests and encourage the younger generations."