Details
By Prakit Kosurat, this handsome gift box is filled with useful items for the traveler. He crafts a passport holder with two spaces for cards, notes or bills. A notepad cover opens to reveal two pockets and a loop for holding a pen or pencil. The notepad features 100 sheets of unlined paper and a new pad can slip into the slot to replace it when the paper is gone. A money clip and a holder for business cards both close with magnets. Finally, two special sleeves snap closed to keep cables and earbuds from tangling. A geometric cotton print in two shades of blue evokes stars and all six items arrive in a matching box with a separate compartment for each.
Pen not included.
Notebook: 15.5 cm H x 11.5 cm W x 3 cm D
Notebook: 6" H x 4.5" W x 1.2" D
Pages: 100 pages
Pages: 100 pages
Passport holder: 13.9 cm H x 9.7 cm W x 1.1 cm D
Passport holder: 5.5" H x 3.8" W x 0.4" D
Money clip: 8 cm H x 8.7 cm W x 1.5 cm D
Money clip: 3.1" H x 3.4" W x 0.6" D
Card holder: 6.5 cm H x 9.5 cm W x 2 cm D
Card holder: 2.6" H x 3.7" W x 0.8" D
Cord organizers (2): 4.8 cm H x 4.3 cm W x 1.2 cm D
Cord organizers (2): 1.9" H x 1.7" W x 0.5" D
Box: 4 cm H x 27.3 cm W x 23.2 cm D
Box: 1.6" H x 10.75" W x 9.25" D
Gift Info
Free Gift Wrap? Yes
Premium Gift Wrap? Yes
Prakit Kosurat
Thailand
Artisan handcrafted gift boxes, jewelry boxes and home decor accente
Meet the Artist
Prakit Kosurat
Artisan handcrafted gift boxes, jewelry boxes and home decor accente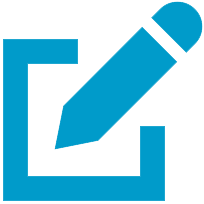 Write a review
"Quality is most important for me followed by functionality."
"I was born in Central Thailand in 1957. Today, I've become a master at crafting silk boxes, handmade packaging, gifts and souvenirs.

"My first job was sourcing rare silk in Northeastern Thailand and Laos. Later, I moved to Chiang Mai and began crafting gift boxes with saa paper, a handmade paper of mulberry bark. At that time, it was extremely popular and easy to source. Eventually, I found that silk and cotton have fewer limitations than paper. Since then, I have focused on silk and cotton. In the future, I plan to also use more natural fibers, such as recycled leaves.

"I began to make packaging for others. I had learned a lot over more than 25 years and had become skillful. I found that my work received fewer complaints, more compliments and brings satisfaction to buyers. I have always learned from experience and by doing when creating a new design. I like to research and investigate to see if shoppers have specific needs in their daily lives and this inspires me to create new designs to fulfill those needs.

"Once I've developed a successful design, I am very happy to share my experience with villagers nearby so that they can learn and earn more income. I've also found that mastering my craft, gaining as much experience as possible and being open-minded to critiques are the key to success.

"Quality is most important for me followed by functionality.

"From my experience, good team work is also necessary for success. As a team, we can benefit from sharing ideas, experience and pain together.

"Above of all, I feel very glad that I can help my local community, especially villagers who live nearby. They are able to earn an income without having to come into town and face traffic problems. Furthermore, they can enjoy working close to their houses, which lets them get home to their families faster. Some are even able to work peacefully at home and I pay them by the piece for their work.

"My goal in the near future is to become known as Corporate Social Responsibility (CSR) person — not only a merchant but also a man who returns something good to my community.

"I am very happy to have found Novica. Their 'Spread Happiness' campaign impressed me so much because it has the same purpose as my Corporate Social Responsibility plan. I want to help my local community craft good quality designs, and that is what I'm good at. I, too, want to spread happiness."