Details
Exquisitely painted with assorted shades and patterns, this alebrije statuette takes the form of a jaguar. Mexican artisans Pablo and Lucy Mendez handcraft the statuette from copal wood.
It is said that Oaxaca's alebrije tradition descends directly from Mexico City papier mache artisan Pedro Linares (1906-1992). When he was 30, he became seriously ill and fell into a sort of coma. While he was unconscious, he had a most fantastic dream. He was caught between the land of the living and the dead; the place looked like a forest and was populated with creatures with body parts belonging to different animals. The beings repeatedly uttered the word alebrije, and when Linares woke up, he recreated these figures in vivid colors using papier mache techniques and called them alebrijes . His work became famous and eventually influenced artisans in the state of Oaxaca who decided to craft alebrijes using traditional wood carving methods and according to that region's world vision.
17 cm H x 12 cm W x 32 cm D
6.75" H x 4.7" W x 12.5" D
Gift Info
Free Gift Wrap? No
Premium Gift Wrap? No
Your Purchase Makes a Difference!
Meet the Artist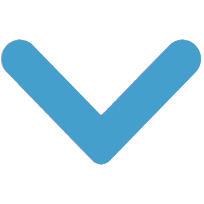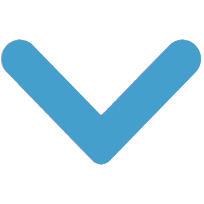 Pablo and Lucy Mendez
Traditional handcrafted Mexican alebrije figures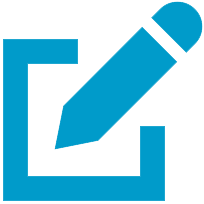 Write a review
"What we enjoy the most is how real and mythical animal shapes can emerge from a simple branch. They can be so colorful and original that they appear to have had a life on another planet."
Update (August, 2019)

We are a young married couple who inherited the knowledge of carving and painting copal wood alebrijes. We have gradually perfected our technique, which we have passed down to our children.

We have been working for some years with this incredible technique that we learned. In our community in Oaxaca, copal carving is a tradition for families.

We have several goals, one of which is to teach and share this beautiful art in our workshop. And it's how we learn more.

You have allowed us to export our alebrijes to any part of the world, permitting us to concentrate on the quality and inspiration we give each piece. This has led us to hire family members for wood carving.

We also have copal tree plantations that have allowed us to preserve this beautiful tree that has given us so much, and that was facing the possibility of extinction.

Original Artisan Story

We are best friends as well as husband and wife. Together, we carve Oaxaca's traditional alebrijes, fanciful and fantastical creatures and images crafted from found wood and painted by hand in bright colors. We project creativity, innovation and quality through our work. We believe it's important to be kind, honest and responsible when working, and we seek to improve our efforts day by day.

Crafts are a pillar for the economy of many families in our community. These workshops are made up of grandparents, parents and their children. In our case, this craft have been handed down from generation to generation. Our parents and uncles taught us and we are now teaching our children so that this art doesn't die out.

Striking out on our own has been a bit difficult because we've just started from the ground up. Our desire to get ahead has motivated us to improve our alebrijes and we feel that competition is good.

To learn this craft, you need to be very dedicated and patient. Our greatest challenge is innovating to create new designs. Our inspiration comes from everything that surrounds us, like nature and those moments in life that can express a feeling.

We use natural branches of copal wood but sometimes work in willow, cedar and zompantle. I shape the creatures and images. We treat the wood and, when a piece contains imperfections, we make a sawdust paste to fill in the gaps. I do the carving, treat the wood and polish it. Lucy creates the designs and paints the motifs.

What we enjoy the most is how real and mythical animal shapes can emerge from a simple branch. They can be so colorful and original that they appear to have had a life on another planet. It's wonderful to see so many people appreciating a finished piece and to observe joy and surprise on their faces. This is very satisfying for us.

We'd like for our workshop to grow little by little and be able to offer jobs to other families in our community. We want our work to be seen in other countries so that everyone can be aware of the art in our town.