Details
This beautifully earthy set of decorative vases is crafted by Matilde Farias in Guadalajara, Mexico. The three sand-colored vases are shaped by hand and only partially glazed to preserve the unique texture. Whether you display them together or separately, they make an intriguing addition to any decor.
33 cm H x 15 cm Diam.
13" H x 6" Diam.
32 cm H x 13 cm Diam.
12.5" H x 5" Diam.
26 cm H x 13 cm Diam.
10.25" H x 5" Diam.
Gift Info
Free Gift Wrap? No
Premium Gift Wrap? Yes
Meet the Artist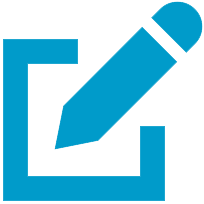 Write a review
"I am Matilde Farias; I was born in the city of Guadalajara. For a long time I dedicated myself to the area of industrial design. And as such, I always had the challenge of finding pieces that would help a balanced decoration of the space in which I worked. I wanted to create something new, and with a personal touch, that would excite me in a natural way and without established guidelines. That is how I decided to create my own handmade pieces with an abstract and minimalist concept.

"I owe my fascination and passion for ceramics to my dear professor, Gustavo Aranguren, and to the master Javier Olivares from the state of Guanajuato. They showed me the creative process of a piece, and how to develop an idea to transform it into a beautiful creative piece.

"Each of my pieces is made with clays from the locality or from nearby regions; I always use top-quality material. The challenge in each one is found in choosing to transform that beautiful piece into an emotion that makes you identify with it. I try to be inspired by the colors and textures of nature. In itself, the material is part of the land of Mexico.

"By starting this project with my own designs, I have found a way of freedom and tranquility. Being the creator of my designs, I just get inspired, breathe and start working. I think the strength of each of my pieces fulfills an objective. I want to continue sharing my art with my collaborators and with my clients. I would like to design more beautiful objects that reach more people more easily. I would also like to learn new techniques, and use a great variety of ancestral materials from my Mexico."