Details
"This is a market day in Guatemala where the products for sale are handcrafted by Chorti women. They are very skillful with clay. Through this painting, I want to depict them and also show what they are capable of," says Guatemalan artist Jose Obeniel Ramirez. He works in graphite, presenting the composition in a mat board passe partout.
Titled "Comprando ollas" in Spanish.
Mat: 51 cm H x 41 cm W x 0.3 cm D
Mat: 20" H x 16.25" W x 0.1" D
Artwork: 24.3 cm W x 35 cm H
Artwork: 9.5" W x 13.75" H
Gift Info
Free Gift Wrap? No
Premium Gift Wrap? Yes
Meet the Artist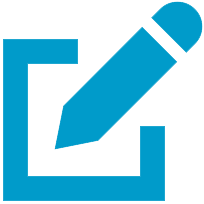 Write a review
"What is special in my work is that, through it, any person in any part of the world can get to know a lot about the culture of my country, in particular, the Chorti ethnicity."
"I'm from a small town in Chiquimula in Eastern Guatemala. I grew up in a small home with my mother and younger brother. My childhood was a bit harsh. In a place like the town where I was born, it's hard to excel, and even harder when you're a single mother with no schooling. This was the case of my mother, who washed and ironed clothes in people's houses, made tortillas, she worked doing all sorts of domestic chores to support my brother and me.

"In order to help her, I began working at age eleven, taking out trash in the afternoons after I finished my homework for school. My classmates called me 'chirajo' because I was always badly dressed. Actually, it wasn't until I was 12 that I bought my first new pair of pants and shirt with my own money for my first communion. Thanks to God, time went by and, with the support of my mother, I was able to study.

"Painting was something I've always liked. A good friend of mine would tell me I was good at drawing, so I began to draw any image I saw. The curious thing is that I began painting at the age of 14, painting houses and businesses, painting signs and murals for churches and schools, decorating children's and teenager's rooms in private homes.

"When I finished school, I decided to travel to the municipal seat of Chiquimula to study art. Really, I already drew but I needed to learn techniques and methods to improve the quality of my work. So I decided to become an artist, working on any theme of my interest, painting in oil, watercolor, crayon, acrylic, graphite, etc. My first painting was a portrait of Pope John Paul II. The wife of a guitarist in the choir liked it and bought it for 200.00 quetzals.

"I have been working on my art since around 2000, but I began as a formal artist in 2005. I can say that I am a young artist that has fun, and I put all my effort and heart into my paintings.

"One of my biggest dreams is to travel to Italy, land of Leonardo da Vinci or Spain, a place where you can make a living as an artist. I feel that any artist can find inspiration in any situation of daily life, to capture these images on canvas or in drawings. I am especially inspired by people, landscapes, sunset clouds, trees, animals, music or any other good or bad thing about human beings.

"Establishing myself as an artist has been a real challenge, but I am achieving it little by little with determination and dedication as it is work I do by myself. What is special in my work is that, through it, any person in any part of the world can get to know a lot about the culture of my country, in particular, the Chorti ethnicity.

"I really enjoy teaching children and young people, which I do every day as a teacher. Through art, they can entertain themselves in a healthy and fun way. Listening to music is one of my favorite hobbies, especially when I'm painting. I love to write, play soccer and work out.

"I hope Novica clients can be my friends, sharing my art with the world, because art is unique and unrepeatable. I hope they like my work as an artist, as I put a lot of heart into it."