Details
"This painting isn't so much about dance as it is about the ballerina's presence. It's about her marked inner geometry and how she reveals it through her movements," explains Emilio Medeiros, who cites Uruguayan masters Torres García and Anhelo Hernández as powerful influences in his art. He paints with oils over recycled card paper, depicting the ballerina in contrasting gray shades. Medeiros handcrafts the pinewood frame too.
Titled "Bailarina" in Spanish.
Frame: 80 cm H x 63.5 cm W x 2.5 cm D
Frame: 31.5" H x 25" W x 1" D
Artwork: 75 cm W x 58 cm H
Artwork: 29.5" W x 22.75" H
Gift Info
Free Gift Wrap? No
Premium Gift Wrap? No
Meet the Artist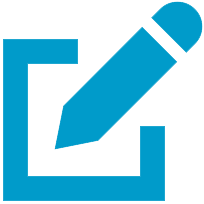 Write a review
"My greatest source of inspiration comes from the history of humankind and the Great Universal Abstract Tradition, the great masters – the immortals."
"I'm Emilio Daniel Medeiros de Albuquerque Moreira, born in Paso de los Toros, Tacuarembó, Uruguay. My friends consider me a person who knows what he's doing, I say things clearly and to the point. I won't let go what I start until I arrive at the center of things regardless of what I might need to sacrifice. I'd rather be happy than right. My greatest pride comes from knowing that I'm surrounded by valuable people – a most when facing being uprooted, the distance and the absence of my country.

"I've lived in Mexico since 1999, and it's wonderful! Whether there are good times or bad, I've can count on the support of my friends, art, drawing, painting and sculpting.

"My career as an artist began the very day I visited a friend who was studying architecture, and in his house this little painting caught my eye. At first I thought mine was a foolish interest, but when my friend informed it was by Torres García (Uruguayan painter and art theorist), I realized I had a poor knowledge of culture. This was something intolerable for me, a researcher and impassioned historian. That's when my motivation to get closer and discover the world of art began.

"I studied the theoretic and artistic legacy of Don Joaquin Torres García, and I count myself lucky to be a recipient of the teachings of two great Uruguayan artists: from Pepe Montes I learned the mystique of painting, while Anhelo Hernández made me see the extraordinary complexity of knowledge. So that 'little painting,' that 'foolish interest,' became my North Star. I had no other option – I had to become an artist.

"I rediscovered my childhood, that stage in my life when all I did was drawing, painting and crafting. Later I had the opportunity to start teaching at the Fine Arts School as well as in university faculties of publicity, communication, photography, cinema and design.

"I learned by painting for hours and hours, from seven in the morning until midnight, and that requires great discipline. My greatest source of inspiration comes from the history of humankind and the Great Universal Abstract Tradition, the great masters – the immortals.

"Working on my own is doubly painful: on the one hand is the fear and uncertainty about the value of what is completed, and on the other is the justification of such completed piece, its pertinence and necessity.

"One of the most gratifying things about my work is that all the material and tools that I use in my work, I obtain from searching through waste looking for things that are at once inspiring companions and models for shapes, colors and textures.

"I enjoy painting on recycled card paper and hardboard produced without chemical products, jute canvas from coffee sacks and the frames of old beds. I've even made sculptures from the wood of crates. I frequently use tar with oil paints, powder and natural sands that I prepare on my own.

"Art is much more than a job – it has been my companion during the most difficult moments of my life, my partner during moments of great sadness. I got divorced and I felt alone, poor and abandoned. I felt I was coming apart. I believed I couldn't do art anymore.

"Fortunately after some time I realized how privileged I was: I had a lovely house in a beautiful area in Mexico City that was all mine, I had made a name for myself as an artist… and I was single! My dear teacher Anhelo Hernández was so right when he said, 'Painting is like a girlfriend… a very jealous girlfriend!'

"I don't know what the future has in store for me, but I hope it's here in Guadalajara, where I have a family, a lifestyle, my language and my poetry. I don't feel like returning to the country where I was born because there is much to be done here. I'm in a stage in my life of great openness, in which marvelous people keep showing up and where there's so much to learn."