Details
Juthabusakorn turns his gaze to crown-of-thorn flowers at dawn. Sparkling dewdrops cling to the petals, magnifying their delicate veins and soft color. The blossoms seem to glow against the shadowy background in this exquisite nature study.
49.5 cm H x 63 cm W x 4 cm D
19.5" H x 25" W x 1.6" D
Gift Info
Free Gift Wrap? No
Premium Gift Wrap? No
Meet the Artist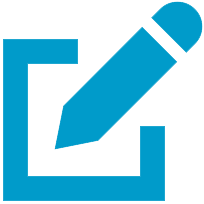 Write a review
"I am particularly in love with dewdrops… When I wake up in the morning, I love to observe them on rice, leaves and blossoms."
"My name is Chattirapong Suwintta and I paint under the name 'Juthabusakorn,' which means 'blue lotus.' I was born on September 9, 1972 in northern Thailand. My younger sister and I grew up in a simple family. My father was an employee in the construction business – a cool man who hardly talks, does not drink and, after finishing work, would come back home immediately. My mother was a batik painter – she is loud and easily angered. Such a temperament allowed her to work hard. We lived together very happily until I graduated and went to Bangkok to work and study more. There, bad news from home hit me: my parents divorced! A difficult time but, although I was very hurt, I understood that was the right way for them.

"My life is quiet and simple. I was introduced to art, painting and design early because of my mother's profession. In primary school, I would draw cartoon characters, but nothing really serious until a friend's painting received first prize in a contest. Everyone respected what he achieved, and for me, he was my inspiration. I wanted to do as he did. Consequently, I chose to study art and seriously practiced drawing and painting afterward. Luckily, my art teachers were patient. They taught me good techniques and supported my exhibiting in art contests, where I would take either first or second prize. My best memory occurred when a close friend and I won second prize in the Thai Rotary Batik Art Contest. We were so proud!

"At the time I dreamed of graduating from high school to study fine arts at Silpakorn University. But this dream was shattered because my parents had financial problems and couldn't pay for my studies. So when I graduated from junior high school, I went to live with my uncle in Bangkok and worked in his photo studio. I learned photography and furthered my art knowledge and technique a bit.

"After ten years, I came back to my hometown and married at the age of 25. At present, we have a daughter who is eight years old and seems to love art as much as I do. So now I am a studio photographer and create art in my spare time. My family lives by the king's ways – follow the middle way, love your family and be honest. And that's what we do. We live with love, are a happy and warm family.

"I paint in two styles, what I call the 'Buddhist' style and the 'sparkling' style. The Buddhist style focuses on religion, culture and traditions, both from Thailand and Lanna, or northern Thailand. I especially like the Lanna ways, because they give us special characteristics. When I was a young kid, I particularly loved Thai religious patterns. I would often go to the temples to look at the murals. Not only was I fascinated by the artistry and the paintings themselves, but I also found that the way they transmit and keep alive the story of Buddha and of the people of yesteryear for new generations was great.

"The 'sparkling' style depicts my love of nature. Nature has always been a strong part of my life because I grew up in a rural area, surrounded by meadows, fields, hills and rivers. I am particularly in love with dewdrops. They are clear and glistening, they look alive, and they are simple and true. They make me feel cool and fresh. When I wake up in the morning, I love to observe them on rice, leaves and blossoms. In the beginning, I painstakingly exercised to reproduce them in my paintings. Then one day I met Prachuap Chaikham-udom. He is a skilled, yet humble, master painter who can paint dewdrops so realistically that he became my teacher on the spot. He taught me techniques, showed me how to look at them in a specific way and supported me until my skills became excellent. I named my first best dewdrop painting, featuring dewdrops on flowers, after my teacher Prachuap.

"In the future I will help renovate ancient temples, because they are declining with the passing of time. I will donate some of the earnings from the sale of my paintings to renovate them. In that regard, I am very glad that Novica gives me a chance to present my works through their web site. Their publicizing and promoting Thai art around the world will bring more apprentices to the profession. Novica allows me to keep creating quality artworks that I think will help preserve ancient Thai arts, culture and traditions from dying out. And that will open the doors on Lanna culture to the world. I would like to also thank the art lovers who may truly appreciate my works with their heart."