Details
With cherry blossoms for a muse, Ana Rubí Panduro paints an inspired composition. "My intention is to express beauty through nature," confides the Mexican artist. Working with a warm palette of acrylics, Panduro paints with detailed artistry.
Titled "Cereza" in Spanish.
70 cm H x 70 cm W x 5 cm D
27.5" H x 27.5" W x 2" D
Gift Info
Free Gift Wrap? No
Premium Gift Wrap? No
Meet the Artist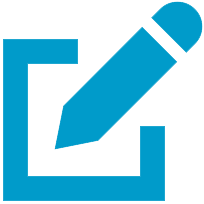 Write a review
"What is most special about my work is that I get to do whatever I chose to do. I have the freedom to experiment and to paint only what inspires me."
"I approach each painting as if it where the last one I would do in my lifetime. Even once started and having the perfect sketch, all of a sudden I might decide to change all of it, resulting in an unplanned composition – that's one of the many things I love about painting.

"As a little girl I loved playing with dolls, painting and watching films. I didn't like getting dirty so I hardly went out to play but as I grew up I changed radically and made up for lost time: I had many friends and was always playing with them in the street, in the mud, and riding my bike in the park. I went from a girl that only wore dresses, stockings, hats and purse, to a veritable tomboy. That was one of the best things that could happen to me as it brought balance to my life. The birth of my sister was the other best thing: I think her presence made me more open to life.

"I've taken all sorts of art classes from a very young age, and I would even 'teach' my sister how to paint! At university I got a degree in visual arts with a specialty in painting. During that time some of us students got together to exhibit our work in renowned galleries. I also worked on murals, as well as on the floor for the Zapopum festival. After graduating I became a high school art teacher and I also joined a team to coordinate artistic and sporting activities. I worked on more murals, including one on the orchid pyramid at Guadalajara's Parque Agua Azul. I've participated in several collective exhibitions, including a project in 2010 in which we exhibited every two months.

"My interest in art stems from childhood. We lived near the university's Art School and we often visited the exhibitions. I remember being marveled at the students' artwork and I knew then that that's what I wanted to do when I grew up. There are no artists in my family yet this is something I felt strongly about doing.

"Amongst the first compositions I made, one of the most significant ones for me is that of a cartoon ballerina which I drew with pastels. Mother still has it at home whereas father has the first painting I did at university, which is also of important to me.

"I've been fully dedicated to my art since 2005 and in 2006 I established my own studio. I work on commission, and I also prepare paintings for my own exhibitions. What is most special about my work is that I get to do whatever I chose to do. I have the freedom to experiment and to paint only what inspires me. I work with a variety of media, from oils, acrylics, ink and graphite, to yarn, wood, and stone. I love mixing media and discover the uniqueness in creativity.

"I would describe my art as something unique that is always waiting for something new to happen. It gathers all of my tastes so I can share my compositions with people of similar tastes, whether I know them or not. My focus is on vanguard and my style is both academic and innovative – my style cannot be reduced to a concept or development.

"My greatest source of inspiration comes from everything that surrounds me: colors, sensations, smells and even daily situations that foster in me new images.

"My greatest challenge was to be able to be dedicated fully to this art. I had to convince a lot of people that I am a talented artist and that this is my vocation. It wasn't easy and even to this day there are times I find that I still have to prove something. There was also a personal dimension to this challenge, because after hearing so many negative views I began to doubt myself and question whether I was truly as good as I thought I was. My dream is to make a name for myself in this field and that's what keeps me going. I often remember the day when, back in high school, I was sitting in a class room, replicating one of Dali's paintings. I was supposed to be thinking about university and what to study and what to do with my life, when a dear friend peered through the window and saw what I was doing. She said she had no idea I was such a good artist and thought I only painted while I decided what to do with my life. Right there and then I decided that I would do whatever it took to excel in this field and never ever have someone else doubt my work.

"They say one should dedicate their life doing what you like, right? Well, I could spend days on end just painting and not moving away from the canvas. I also love to read and to travel, especially to the sea. I feel it completes my soul, I see new things, I learn, and I enjoy feeling inspired.

"I would like to express my gratitude to Novica customers because thanks to people like you, artists like us can get a little closer to our dreams. Thank you for supporting my work and I truly hope you enjoy my work as much as I enjoyed doing it. I hope you can sense all the feeling and soul that goes with each brushstroke."