Details
João Paulo Barbosa captures the ice blue majesty of Chimborazo Mountain (Ecuador) with this spectacular photograph. "Chimborazo is the highest mountain in the 'avenue of volcanoes' in Ecuador. The top of the 6,310 meters can be reached with ice-climbing techniques and equipment," says Barbosa with obvious awe. "One can see the nine Ecuadorian mountains that are over five thousand meters high. This is what the English mountain climber Edward Whimper saw in 1880, when little was known about the effects of thin air in humans. In 2000, glaciologists found evidence of water in its liquid state in the frozen tip of this volcano, thus indicating it can erupt at any moment."
Featuring a white border, the photograph is printed on Crystal Archive Fuji paper.
30 cm L x 45 cm W
11.75" L x 17.75" W
Gift Info
Free Gift Wrap? No
Premium Gift Wrap? Yes
Meet the Artist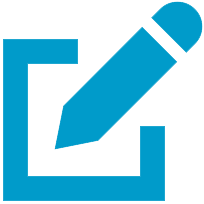 Write a review
"My motivation as a photographer always remains the same, to share that which is beautiful and unusual."
"When I was 10 years old my parents gave me a camera, thus awakening in me a passion for photography. We were living in Paris at the time and traveled to neighboring countries. I was such a curious child, that I soon became the official family photographer. Places, museums, books and natural landscapes taught me to appreciate the inherent beauty of things, thus fostering my artistic side.

"My family has always encouraged my development as an artist. My father works in chemistry and is an avid photographer, my maternal grandmother is a ceramist and my godmother is an artist – that's the environment I grew up in. Years later, after experimenting with design, ceramics and painting, my mother became a jewelry designer.

"When I was 20 years old I traveled to Patagonia, where I took many pictures. My friends were impressed and encouraged me to take up photography. I was studying history in Brasilia and enrolled in specialized photography courses on my own. Two years later, the city's main newspaper printed the photographs I took of Mt. Kilimanjaro. Eventually I moved to Rio de Janeiro, seeking to improve by studying with renowned Brazilian photographers. Since then my photos have been published in magazines, journals, books and catalogues.

"I've participated in more than 20 exhibitions, collective and individual, throughout the Americas, Asia, Africa and Europe. Amongst the most important ones are a collective at the American Indian Museum (Washington, D.C) and an individual in Bentara Budaya Jakarta (Indonesia).

"My motivation as a photographer always remains the same, to share that which is beautiful and unusual. I believe the essence of art to be the creation of a unique representation of something in particular, and share it with everyone.

"As a photographer I am happy with what I have achieved so far, because its amazing to me to see my work crossing borders and being appreciated in different countries.

"I feel privileged to work with Novica because I see with them the opportunity to expand my horizons and promote my work even more. I have always been fond of traveling, and now with Novica my photos get to travel without me."