Details
India's Sonal Chanana designs the perfect black scarf for those cold weather days. Chanana works closely with the women from the Ladhak community in the Himalayas, who knit the patterned wool scarf by hand featuring discreet openwork and hand-tied fringe.
This hand-knit scarf may present slight variation in size.
134.62 cm L x 30.48 cm W
53" L x 12" W
Fringe: 15 cm L
Fringe: 6" L
Gift Info
Free Gift Wrap? Yes
Premium Gift Wrap? Yes
Meet the Artist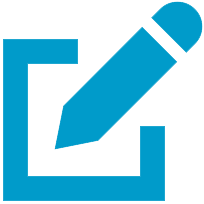 Write a review
"Without a doubt, the most challenging part has been changing people's mindset – the very thought the women could work and earn a living has been difficult for the men to accept."
"Hello, I'm Sonal from Delhi and ever since I was a child, I have always been interested in art. I remember my aunt used to paint and I would take my pencils and spoil her work. I was actually trying to create my own works of art, but in the process I spoiled her paintings.

"I went to study textile design at the National Institute of Fashion Technology in Gandhinagar, Gujarat one of the premium design and fashion institutes in India. I followed that with Master's in strategic design for business.

"While studying here I fell in love with the rich textiles of India but more than that, my passion to work with real craftspeople is what motivates me to do more. As a part of our curriculum we were allowed to work with several artisan groups in and around Gujarat. I was amazed to see the beautiful work that these talented artisans capable of doing.

"What I found surprising was that the very handcrafted work which these artisans were making was retailing at very high prices in cities, but the living condition of these artisans was not improving. I often wondered why, and of course I found out the real artisans were never given their due – neither monetary nor credit. This really disheartened me and this is when I decided to work with talented artisans and bring them to the forefront.

"In 2010, I went to Ladhak for a research work. The living conditions of these people are so bad due to the terrible cold weather conditions there. At minus 20 degree Celsius at an altitude of 12000 ft, there is nothing you could do either. These artisans live their times between summer farms, families and joblessness during the long snow capped winters. They do not have toilets at home, and all the members of the family live in a single room where they cook, eat and sleep.

"Education and work opportunities for women are scarce due to restriction in movement and conservative beliefs.

"Spread throughout villages of the Kargil region, these are women from orthodox Muslim community where the independence for their individual self is still a struggle, and decision making is not in their hands.

"The women knit socks and gloves for themselves to fight the wintry chill and keep themselves warm. Their community does not allow them to go out and sell their products. The harsh reality that I saw in this region was a turning point for me and I decided to work with these women.

"I returned to Delhi only to go back to Ladakh to help the people earn a proper living, thereby realizing my dream of changing the world in whatever little way I can, and so my journey started.

"I've had to face a lot of challenges, including working with a society who at first was not very welcoming to see an outsider come and be a part of their community, but slowly they accepted me.

"Another challenge was to fight the weather - at times I would wake up with numb arms and feet. At times it got scary.

"Without a doubt, the most challenging part was to change people's mindset – the very thought that women could work and earn a living has been difficult for the men to accept.

"Each day has been a learning experience. I stayed in Ladakh for one year training the women, staying with them, eating with them and living their lifestyle – it was a great experience.

"Every knitted piece here is a symbol of mountain women writing their stories of change. It's about them challenging the conventions and attempting free themselves of their subservient identities.

"By purchasing these products, you'll be contributing to the livelihoods of these women artisans. You'll develop a bond with these stories. Every stitch thereafter is a story of love, trust and the belief in the power of hand and crafts.

"I help improve their knitting skills by means of giving them design inputs and raw materials and bringing their wonderful creations for the world to see, which otherwise would not have been possible.

"I am so glad to be able to do whatever little I can do to contribute to the development of society. I am currently in one of the northeastern parts of India, in the village of Manipur where I am training women again.

"People often tell me, 'oh what a beautiful thing that you are doing' and how much they appreciate my effort. I reply that I do not need appreciation, but I would like is for everyone to do something for our people… this is a necessity.

"I am so glad to be able to associate with Novica. I am sure Novica customer would love the story behind each hand craft piece."