Details
Parallel lines swirl in gentle patterns to outline pristine white petals. In the center, are a seed and a swan. Fernando Niragob makes allusion to December 22, 2012, the Maya doomsday. "After the end of the world predicted by the ancient Maya calendar, the swan and the seed of life represent humanity's rebirth. Our human nature is reborn in each and every one of us. The lines stand for the new vibration of a new humanity," he says.
34 cm W x 32 cm H
13.5" W x 12.5" H
Gift Info
Free Gift Wrap? No
Premium Gift Wrap? Yes
Meet the Artist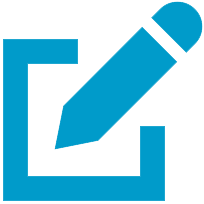 Write a review
"This artist's road I decided to construct is the best thing that could have happened to me. I've discovered the world and discovered myself."
"Ever since I was a boy, I've been curious and inquisitive. I always liked to draw, and to keep my mind occupied with something. My creative development has taken place throughout my life, mentally, especially. Because of this, I had problems at school for not paying attention. It wasn't because I was stupid or 'slow,' as some poor students are called, but because I wasn't interested.

"The first time I said 'I want to be a painter' – without a clear knowledge of what I was saying, to be honest – was when I was around eight years old. By the time I was fifteen, I was absolutely certain I wanted to study art. At that time, one of my sisters and I emigrated to the U.S. where we lived with an aunt and her family in Las Vegas. It was a unique experience. I attended tenth grade in high school. Among the many great things that happened that year was meeting Mr. William Pirtle in my drawing class. He saw my potential – creative, manual and character – and urged me to major in art. He even asked me to put together a portfolio so I'd be ready when the opportunity arose to apply for a scholarship. He'd tell me, 'I'd like you to take the opportunity I couldn't, to become an artist.'

"Mr. Pirtle was the second great influence in my life. The first was my mother, who painted as a hobby. She was part of a group of young intellectuals and idealists during the 1960s. Because she spent so much time with artists, writers and people of culture, one day in her life, in her personal journey through this world, she decided to leave it. This was quite a while before I was born, and this also encouraged me to reach for my dream – not theirs, obviously, but my own dream.

"Many times I've been asked why I decided to be an artist, and I even asked myself several years ago when I had my first solo exhibit. I came to the conclusion that there are three important reasons that I do this work I love so much. First, because I want to, that is, it is my wish to do so. I made the decision to do what my will and my freedom tell me to do, and this makes me very happy. Second, because I enjoy it. Facundo Cabral said 'he who works at something he doesn't love, even though he does it all day long, is unoccupied,' and how right he is. I leave the third reason to the rest of the world – friends, family, acquaintances, enemies, alike and related – to their own judgment. If they decide I paint because I want to conquer the world, they're right. Or that I paint because I want attention, they're right. Or that I paint because it's a waste of time, again they're right. The truth is, the third reason doesn't matter to me, only the first two.

"This artist's road I decided to construct is the best thing that could have happened to me. I've discovered the world and discovered myself. It's exciting to realize that so far I've done very little and that I still have so much to do. Each piece, each drawing or painting I produce is just one step toward the next one, and each one will be better.

"This path of self-discovery through art has given me everything and it will continue to do so. Simply the labor of artistic culture that we artists do, along with that of art lovers who acquire our work, is a noble aim. Just like art itself, whose purpose goes beyond any treasure or possession that could be described today, it is food for the soul, a historical record and reflection of the society in which it was produced. But probably the most important thing is that art lets understanding take a vacation."

Fernando assumes an approach when he signs his work, substituting numbers for letters or writing their mirror image. He tends to use Roman numerals to indicate year.