Details
"This painting reflects my fondest memories and experiences," says Julio Cuyro Ccahua as he shares this very personal composition. "This is the house where I was born, where I grew up, ran, and now live. It's the front part of my house, tranquil and beautiful. It's humble, but it's happy and cheerful — it truly is home."
Titled "Frontis de mi casa" in Spanish.
120 cm W x 80 cm H
47" W x 31.5" H
Gift Info
Free Gift Wrap? No
Premium Gift Wrap? No
Meet the Artist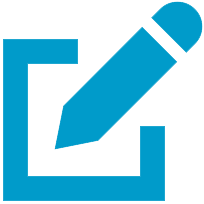 Write a review
"I lend breath to my figures so they appear alive... The Andean inhabitant is my best source of inspiration."
In the exuberant forest of modern Peruvian fine arts emerges from Cuzco the agitated paintbrush of Julio Cuyro (born in Cuzco in 1967). The brush masterfully expresses the enigmas and revelations of the Empire of the Sun's past splendor. Graduate of the Escuela Superior de Bellas Artes del Cuzco, Cuyro is a painter who lends testimony to history with captivating color and mystery. His phantasmagoric subjects are impregnated with life — breaking the secular silence through color and form.

"I have painted since my adolescence, given that I'm a member of a family of artisans from Cuzco. My painting is, in one form or another, a testimonial — rescuing and, at the same time, valuing episodes from our past that can be found in the shadow of legends. However I don't work alone. I'm affiliated with the 'Asociación de Artistas del Cuzco' where I paint full-time.

"I work with oils, watercolors, and acrylics. My favorite colors are warm tones — earthen hues and ochres. I'm always coming up with ideas, and I immediately make a preliminary sketch, then comes the lineal composition and the black and white tonal gradation. Once the idea is resolved, it is passed onto the canvas — there the final definition of light and shadow is concretized, and there it stays. My pictorial tendencies could be termed figurative expression. I lend breath to my figures so they appear alive. My favorite are the Varayoc, or Andean collectives, who live at altitudes of 3400-4000 meters above sea level. The Andean inhabitant is my best source of inspiration.

"My works have been exhibited in the Instituto Nacional de Cultura (INC), and also in the Instituto Cultural Peruano Norteamericano (ICPNA) de Lima. I was a finalist in the exhibition of ICPNA in 1998, that same year winning the ICPNA prize in painting. In 2021, I received the Cuzco Arts Award. I consider that my art deserves attention for its substantial, expressive value of exposing Peru's culture in a simple and happy manner, which, for me is expressing the truth."