Details
Buddha sits on a lotus blossom, surrounded by stylized flames that form a halo. At his feet, four monks in saffron robes clasp their hands in prayer. Pathawee brings his own interpretation to a beautiful temple painting at the Wat Phumin.
Wat Phumin, in Nan province, is situated in northern Thailand and was established in the period of Sukhothai. It differs from other temples in that its ceremonial and public areas are housed under the same roof. Its murals depict the Buddha, local legends and the lifestyle and culture of Lanna (northern Thai) people in the past.
Thailand is a predominantly Buddhist nation, filled with breathtaking ancient temples, pagodas and other architectural wonders constructed to worship Buddha. In Thailand images of Buddha play an important role beyond mere decoration. They are traditionally placed within the home in special locations, such as shrines or pedestals, to help facilitate everyday religious worship.
50 cm W x 60 cm H x 3.5 cm D
19.75" W x 23.5" H x 1.4" D
Gift Info
Free Gift Wrap? No
Premium Gift Wrap? No
Meet the Artist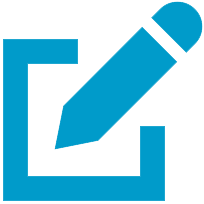 Write a review
"The old way of life and our beliefs about the past that is lost — these inspire my paintings."
"The old way of life and our beliefs about the past that is lost — these inspire my paintings.

"I'm Pathawee Maneewong, but my nickname is Aun. I am both an arts teacher and a painter. I was born on Thursday, October 4, 1984. Thai people believe that Thursday is the day to represent the god of teachers.

"I grew up in a warmhearted family in the village of Lampang, the third largest town in northern Thailand. The rural lifestyle and the natural beauty there touched my heart and created the first impressive images in me. I will never forget them.

"When I was a child, I not only went to school but also assisted my grandfather, who was a Sa-Lha – in the language of northern Thailand, which is derived from the Burmese term for 'a skilled craftsman.' I'd hand him tools while he worked and carved simple patterns on teakwood. He made both wood carvings and tung — hanging flags crafted from wood, metal, fabric and thread, and long, hanging ornamental strips of paper used in ceremonial occasions. He also taught drawing and folk art. I felt very happy. Helping him was my first step in the art world.

"I took the second step when I became an art student in the School of Fine Arts at Chiang Mai University. It opened my horizons to learn more about art. There, I created art works, and traveled across the country. I studied the histories, stories, beliefs and deep aesthetics of painting which are laden with beauty and nobility.

"I was interested in creating art works continuously. Therefore, my first painting style was Thai art.

"After graduation, I became an art teacher for the children in my hometown. This makes me look back to my childhood and my early interest in folk art. Even if an image is simply flat and two-dimensional, I can discern the way of life and beliefs of its era. I traveled across northern Thailand in order to study the temple wall paintings that deteriorate with time. I copied them and developed the themes by combining the images with traditional folk arts to create my own unique textures and stories.

"I sincerely hope you will appreciate my work. Thank you very much."