Details
Artist Rawat Vongla of Thailand works in acrylic on canvas to create this original composition, which features the Greco-Buddhist representation of Buddha. The Hellenistic influence on images of Buddha can be seen in the idealistic realism of the figures, the draped clothing so typical of Greek statues, and the curled hair which is representative of the Mediterranean. Vongla uses a muted palette of purple, rose, blue and green to create a dream-like feeling.
80 cm H x 60 cm W x 3.5 cm D
31.5" H x 23.5" W x 1.4" D
Gift Info
Free Gift Wrap? No
Premium Gift Wrap? No
Meet the Artist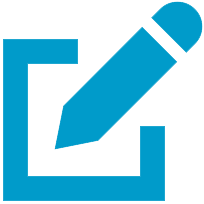 Write a review
"Inspiration sometime comes from the power of the natural world and sometimes from people you know. For me, a little handicapped girl who loves my paintings inspires me to paint and live."
"Inspiration sometimes comes from the power of the natural world and sometimes it comes from people you know. For me, a little handicapped girl who loves my paintings inspires me to paint and live.

"Sawassdee krab. I am Rawat Vongla and I was born December 28, 1972. In Thailand, we always have a nickname and sometimes you may have more than five nicknames. I am called 'Rae,' from my name, and my cousins call me 'Jig,' 'Buk-Ham,' 'Roi' and 'Siang Miang' (a naughty boy). I love them all because they tell me that people remember me. By the way, I have older brothers and sisters for I am fifth child in a family of farmers.

"From the time I started primary school, teachers always entered my paintings in contests and I always received awards. So I was often sent to participate in art competitions. At that time, I painted natural scenes and ceremonies or festivals. My teachers purchased the colors for me and my parents helped too, maybe because they saw my many medals and prizes and thought I am might become a great artist in the future.

"After high school, I studied applied art in college where I also participated in contests. I then found myself working as freelance consultant for interior décor and creative product packaging. But it bored me. I had to do what the customer wanted, solve problems, and it was not a free life. I analyzed my situation and realized a calm lifestyle was more important to me than money. I became interested in religion, because I found it calmed me and helped me concentrate. I am a vegetarian and try to keep my mind on what I do. The result can be found in my painting, through more meaning and a sweet harmony of colors. After seven years of working, in 1997 I quit to just paint and I enjoy it immensely.

"Fortunately, my paintings sell well. But one day while painting, I noticed a little handicapped girl was looking at my canvas. I was painting a tall, blue mountain covered with mist, and sunlight on the Buddha image on the mountain. The girl said she felt delighted to see this painting and felt like it gave her more courage to live with her crippled legs. Then I understood that this is the way of life I want. I must give to others, and I'll be happy.

"I gave the girl that painting and set up a group called 'Create a Better Life Club.' I ask people who work in the arts to carry out activities for children who don't have the chance to learn. We teach them about life and art, give them materials for their study and many things to do. I found it makes all of us happier. Buddha's doctrine says 'If you give more, you will receive more too.' This is my life and I will strive to be better in everything."