Details
By Peru's Jesus Millones, this magical work conveys the mysticism of an imaginary world. The vertical canvas suggests tall Andean peaks with forests shrouded in mist. Exploring the force of the color red, the artist invites the viewer's complicity.
Titled "La fuerza de un rojo" in Spanish
69.5 cm W x 149 cm H
27.5" W x 59" H
Gift Info
Free Gift Wrap? No
Premium Gift Wrap? No
Meet the Artist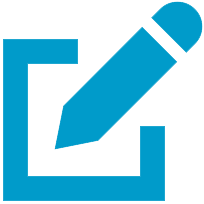 Write a review
"I am still an art-addict and I enjoy composing music, listening to it, reading a good book, singing, dancing, painting, writing and watching a good film. I also enjoy a good chat!"
"I'm Jesús Millones de la Barra, born 8 October, 1978. I lived with my parents for most of my life, but when I was a teenager, and the economy being what it is, I had to work to help the financial situation at home. Even as a child, I've always loved anything related to art: I love to sing, act and paint. I remember clearly when I was about eight or nine years old, and my cousins would come to the house and we would prepare a little shows at home. We'd parody T.V. ads, comic sketches, and lip-sync to famous artists of the time.

"One of those cousins is Tadeo Zavaleta (a Novica featured artist), and together we'd sing the Valicha, a traditional Peruvian song. Because it is in Quechua, we could only sing the same lines over and over for about five minutes. Our parents laughed as they rejoiced in our artistic spirit.

"Mother always said I must have inherited my artistic inclination from her father. She'd always talk about him as a talented musician who specialized in string instruments though he'd never actually studied music. Mother would say that my grandfather would 'make the guitar weep.' She repeated the phrase over and over again, and though he died before I was born, I feel he's always been by my side.

"I studied up to middle school in my hometown. Up to then, we enjoyed a good economic situation, and then things suddenly changed. My father was a merchant marine who originally wanted to become a doctor, but his parents never approved of it. He says that is why he's always supported my life choices and told me to reach for my goals. My mother was a registered nurse but stopped working when I was born so she could spend more time with me. She is a woman I truly admire, because she's always watched over me and my siblings. She can do so many things without even studying how to do them, like electric jobs or carpentry. There's nothing she cannot do, she is incredible! I think I inherited her ingenuity and talent.

"I prepared for university like any other adolescent, but I couldn't afford to study what I wanted, communications, so I didn't bother with the entrance exams. Instead I studied computer technology, but I wasn't completely satisfied because I knew that deep down what I really loved was art. I enrolled in some theater courses, and later at the Ernesto López Mindreau, where I studied to become a professional artist. I am a professional musician and composer, and I've been studying art with my cousin Tadeo (Zavaleta).

"I've been involved with art since childhood. I loved to listen to music, sing, paint, act, dance, and write poetry, and when I couldn't do either, I would play basket ball. My interests haven't changed that much since. I am still an art-addict and I enjoy composing music, listening to it, reading a good book, singing, dancing, painting, writing and watching a good film. I also enjoy a good chat!

""I decided to become a painter because I felt that I even though I can express so much emotion through my music, there are still many more emotions that can only be expressed through colors and textures. I let myself be taken by the magical world of painting where everything can come to be, and where colors and textures have a life of their own and bewitch thoughts.

"I admire the work of past and present artists such as Tadeo Zavaleta, Leonidas Zavaleta (Novica featured artist), Michelangelo, Picasso, and Rembrandt amongst others. I remember the words that Tadeo once said to me, after I spilt acrylic emulsion on my canvas. I thought I had ruined it but he said 'You'll see how you can conjure magic even through mistakes.' And he was so right! It created beautiful and interesting textures, and taught me to learn from my mistakes.

"I developed my style within abstraction, because I feel it lets me depict a diversity of shapes and colors without any boundaries or a parameter to follow. I can fly and I am free. In other words, I can be me.

"Painting for me is a fun way of expressing thoughts and feelings stemming from the imaginative way I in which perceive life. It is my magical world and I constantly discover new worlds within it. It's a world in which reality is actually foreign to reality itself. I am a young artist who has forsaken external reality. I am recluse in the beautiful world of art, which inspires me to depict colors and images on virginal canvases to give way to the true fantasy of a world filled with colorful harmony and peace."

The artist signs his work with his first name only, Jesus.