Details
This original quadriptych is created by Susana Rubinstein, who finds inspiration in the rich flora and fauna of Costa Rica. She creates the four unique canvases using the dip pour method, resulting in fascinating abstract compositions. Whether you display them together or separately, the paintings will make a major impact in any space.
Each: 20 cm H x 20 cm W x 1.5 cm D
Each: 7.75" H x 7.75" W x 0.6" D
Gift Info
Free Gift Wrap? No
Premium Gift Wrap? Yes
Meet the Artist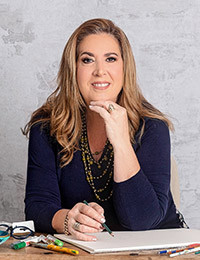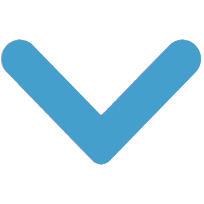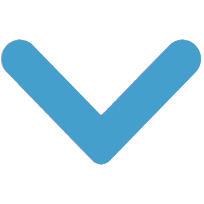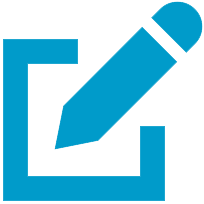 Write a review
"The climate of my country allows the beauty of flowers all year 'round, and with this I can create abstract paintings."
"My inspiration is nature in all its splendor, from the colors of the sunsets to the waves and the foam of the sea bursting on the sand and stones. The ocean and its colors of a sunny summer day and the gray tones in time of tropical storms--everything inspires me. "I am Susana Rubinstein Montes de... Read more
"My inspiration is nature in all its splendor, from the colors of the sunsets to the waves and the foam of the sea bursting on the sand and stones. The ocean and its colors of a sunny summer day and the gray tones in time of tropical storms--everything inspires me.

"I am Susana Rubinstein Montes de Oca, a persistent person and a perfectionist. I was born in 1964 in Asunción, Paraguay. I am the daughter of a Costa Rican mother and a Chilean father, who for work reasons lived in Paraguay. We are three sisters; the oldest was born in Colombia, the second in Costa Rica and I in Paraguay. A difficult moment in my life was the loss of my parents, since they were a great team--good parents and people who gave me the examples of perseverance, patience and humanity that are now difficult to find.

"My mother was consul and ambassador of Costa Rica in Asunción during the hardest time of the Stroessner dictatorship. She was also an excellent painter in watercolor, oil and pastel. She captured nature in her works, from volcanoes to seascapes. She learned it along with my grandmother and my aunts, since the whole family had a great ability to paint in various techniques. My father dedicated his entire life to aviation, in addition to being the founder of a well-known company that attracts tourists to Paraguay.

"My interest in the arts started at a young age, but for various reasons I was unable to develop my passion for the arts when I was younger. I studied business administration in Paraguay and in 1987 we moved to Costa Rica, a radical change in my life. I left my childhood friends and great memories I have from my youth. In Costa Rica I went to work as a receptionist and in human relations. I met my husband, and after two years we got married. We had two beautiful children and I dedicated myself fully to my family, but always with a passion for design, and the desire to elaborate and paint. It was not until a few years ago that I decided to start a craft company with the help of my sister. She has a visual disability, but paints beautiful beaches, landscapes, flora and fauna of the region on wood and canvas. Currently I have been working in different techniques and crafts for more than 5 years, in which I am self-taught.

"The techniques and trades to which I dedicate myself are diverse; from coffee wood keychains to abstract paintings with very fashionable techniques today. I was waiting so long for this moment to be able to exploit everything I had inside, and now everything fascinates me and I fall in love with every work I do. Painting with techniques such as fluid art makes my imagination fly, and I love seeing the results and the effect achieved on each occasion. Depending on my state of mind at that moment, the paintings are all beautiful and spectacular. I am self-taught in techniques and I have been learning the trades with the help of my husband and watching internet videos. I feel proud because several years ago I had to ask for help to operate certain machines, but now I do it. I lost the fear of using all kinds of equipment, but I always use safety measures when I operate them.

"The materials that I use for the different articles that I design and create are mostly extracted from a small farm that we have. That is where we get trunks, branches, flowers and inspiration. I request other materials from fellow artisans who are in contact to support us with certain requests. The climate of my country allows the beauty of flowers all year 'round, and with this I can create abstract paintings. I also collect flowers, dry them and encapsulate them in resin to make different decorative and utilitarian items, very beautiful and delicate. My art is related to the identity, tradition and culture of Costa Rica.

"I would like to be able to reach people with my works, and I hope that through them I can transmit the peace, tranquility, and joy that we have in Costa Rica. Since my craft is inspired by the immense nature that exists here, tourists are increasingly interested in my country. I love being able to belong to the NOVICA artisans; I am sure it will be an unforgettable experience."