Details
"Understanding is the ability to live in the here and now, not in the past or the future. This dimension doesn't exist. And only in this way will you be in understanding, the comprehension of yourself and your surroundings," says Mexican artist Beto Araluce. "Go back to yourselves, return to your true home." He sends the message with symbols that express the movements of a dance. Araluce works in mixed media on canvas, adding texture with sand and resins. He then applies a layer of 18k gold leaf.
Titled "Danza dorada III comprensión" in Spanish.
Each: 30 cm H x 30 cm W x 9 cm D
Each: 11.75" H x 11.75" W x 3.5" D
Gift Info
Free Gift Wrap? No
Premium Gift Wrap? No
Meet the Artist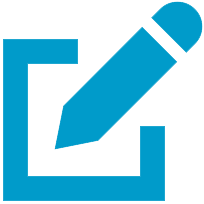 Write a review
"Painting is a life-long journey. Time and experience are invaluable."
"In 1980, I received a master's degree in architecture at the prestigious ITESO university and in 1992, an M.F.A. from the New York Academy of Arts. But I started to paint long before I studied architecture. My first exposure to paint was in 1973 as an exchange student living in Islip, Long Island. It was Willem de Kooning who did it! Ever since I saw his work, I wanted to become an artist."

The Landscape of my Mind

"Although I was once an artist dedicated to paintings (surfaces unified by the oil pigments), I now avail myself of any technique (cements, resins, wax, sand, dirt), objects, materials, procedures or ideas I deem necessary to accomplish my artistic goal. Most prominent is the incorporation of sand and springs, and the use of fire and time for burning, oxidizing, and smoking. My works range from extreme visual complexity – in particular those relating to sedimentation strata, archaeology, etc. – to extreme simplicity, in particular the most recent materic ones.

"My working method is constructive and subtractive, generating spaces rather than dividing them. The result is so touchable that it appeals to the senses and draws upon one's connection to the earth through the body.

"In my recent works, I realized that the expression of art arises from feelings or sensations, and that the profundity of life provides the wisdom. That I can demonstrate my life experience, inner feelings, and culture much more clearly and completely in painting than through language. The form of my inner being, the pulsation, and the passion are far better expressed with paint, than any attempt to do so with words.

"Thus I can speak louder and clearer the things that I have seen with my heart and soul.

"My work is my life, thought, and emotion. Its content is absolute, natural, internally existent and emotional. I sincerely hope that the viewer may, through this visual sensation, turn to his inner feelings and communicate together with me one thought concept and understanding of art in common."

The Influence of Abstract Expressionism

"Another area in which abstract expressionism has had an impact on my work is to be found in the so called 'non precious attitude toward work.' This is contrary to the philosophy of figurative art learned at the academy I attended. It took me almost five years to delete all the yet-valuable knowledge infused on my painting ways. Then, humble as a Zen monk, I had to start to relearn new ways, take away the fear of limitations. Now my willingness and innovative painting methods drive me to paint on the composition until 'I can't do anything more.' This is reflected in the complex multilayer structures of my canvases.

"The serious viewer will agree that there seems to be more than that which meets the eye – an idea about art, nature, the origins of existence, waiting to be discovered as the images make themselves known to you.

"Painting is a life-long journey. Time and experience are invaluable." Araluce was the artist in residence at the Vermont Studio Center in 2002 and received an artist-in-residence grant from the Fundación Altos de Chavón, affiliated with Parsons School of Design, in 1992. In addition to participating in numerous exhibits throughout Mexico, he had solo exhibitions in the Contraste Gallery and the Espacio Gallery (Laussanne, Switzerland, 2002), and the Boarding House Gallery (Nantucket, Massachusetts, 1993). Araluce's group exhibits include "República de Artistas" at the Wilfredo Lamb Gallery (Havana, 2005), the Europos Parkas (Lithuania, 2002), the Cesarea Gallery (Boca Ratón, Florida, 1996), The "X" (Nantucket, 1993), "1st Biennal de Pintura del Caribe y Centroamérica" Galería de Arte Moderno (Santo Domingo, Dominican Republic, 1992), Wizo Art '92 (Miami, 1992), Galería Altos de Chavón (La Romana, Dominican Republic, 1992) and Wetherholt Galleries (Washington, D.C., 1992). His work has been commissioned by public entities in Mexico as well as private collectors in New York, Milan, Florida and Guadalajara. It also figures in public and private collections in London, Germany, Austria, Nantucket, Denver, Guadalajara, Mexico City and Los Cabos.

In addition, Araluce is a well known teacher. He was a professor in the I.T.T.E.S.O. School of Architecture and has offered a number of workshops in Mexico as well as in the Dominican Republic. His own studies took him to Paris in 1982 and to the New York Academy of Figurate Art in 1991.