Details
Created using ancestral weaving techniques, this naturally-dyed cotton shawl is sure to impress. Patricia and Gabriela of Mexico presents this vibrant green textile featuring a subtle striped pattern and a delicate fringe. Stripes alternate between a loose woven pattern with strands hanging parallel to each other and a tightly woven pattern with a diamond motif.
152 cm L x 58 cm W
60" L x 22.75" W
Fringe: 20 cm L
Fringe: 7.75" L
Gift Info
Free Gift Wrap? Yes
Premium Gift Wrap? Yes
Meet the Artist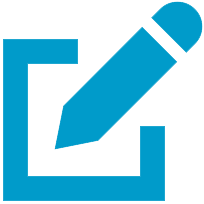 Write a review
"Weaving a rebozo is an ability that has been passed on from one generation to the next; it requires special hands and it demands love to the art and its roots."
"The rebozo symbolizes the identity of the Mexican woman, but when modernity arrived to urban Mexico, wearing a rebozo was relegated to the countryside.

"Weaving a rebozo is an ability that has been passed on from one generation to the next; it requires special hands and it demands love to the art and its roots. The weaver continues to impress us with her or his finished rebozo, which takes an average of 14 delicate steps to complete. Unfortunately, new generations are less involved in this laborious art form.

"In 1995 my husband, an officer in the US Air Force, was transferred to Texas and for years we traveled to Jalisco to see my family. We loved stopping at different villages and cities on the way, especially in the region known as the Huasteca Potosina. That's how my love for Mexican handcrafts and rebozos grew strong.

"Unfortunately, as time passed we noticed more and more looms hanging, and no one weaving. Sales had decreased that much.

"In an effort to keep this tradition alive, to preserve the culture of wearing a rebozo and to motivate the younger generations, my sister Gabriela López and I, Patricia Block, started a venture in 2011. We work with talented weavers and we are committed to ensuring a fair trade with them.

"We travel to different regions and work with cooperatives that are committed to weaving rebozos the ancestral way: 100% woven and finished by hand, and of the highest quality.

"We believe that when a rebozo is sold, the weaver is better able to feed her or his family, while at the same time sharing this beautiful art form with younger generations.

"The materials used for the rebozos depend very much on their region of origin, for example 100% cotton, silk or wool, a rayon and cotton blend, or articela, a natural shiny fiber similar to rayon.

"In some regions weavers use the wool from their own sheep, which they breed and shear. Then they wash the wool and spin it into threads. They also create the colors they use with natural dyes they prepare with flowers, plants, leaves, roots and tree bark. They also use the cochineal, an insect that can only be found in Oaxaca, on cacti, which is used to prepare a red range of colors that includes pinks and purple.

"In the regions where they weave the bolita rebozo they usually work with cotton, silk or articela.

"Weaving a rebozo on a back strap loom takes about a month to finish, whereas weaving on a pedal loom is much faster – one can even weave 30 rebozos at the same time. Regardless of the type of loom, it always takes 14 steps from start to finish. Ironing the rebozo is the last step, and it's what makes the articela become shiny: this is no ordinary ironing technique: it is put through wooden rods, and there's usually a person who is solely dedicated to this.

"Women usually weave with the back strap loom, it requires a lot of time and patience, as well as a superior knowledge on this type of loom. Men usually weave on the pedal loom as it requires great physical strength.

"The value of a rebozo lies in the rapacejo or fringe, which is exclusively done by hand in a style similar to macramé."
More from this Artist