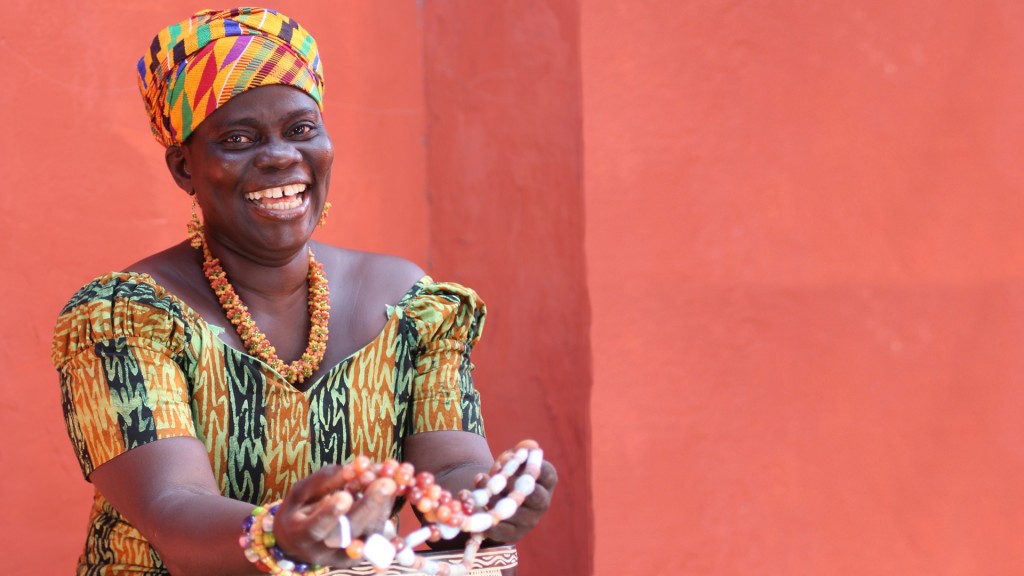 NOVEMBER 2011
Grassroots Business Fund (GBF) Issues a Grant for Jewelry and Furniture Development. Thanks to a new grant from the Grassroots Business Fund, NOVICA will begin sourcing new jewelry artisans in Ghana, West Africa and will provide expert advice and development assistance to new and existing furniture artisans around the world.
In West Africa, the new grant will allow NOVICA to send a jewelry specialist to work with local artisans, helping them to develop new designs that will have international appeal, while holding onto their strong regional flavor. The jewelry will be made using precious metals, stones, non-leaded glass, textile, clay and ceramic beads, cow bone, recycled materials and wooden components.
"We've been very keen to kick-start our jewelry offerings from West Africa."  says Katherine Kelly, NOVICA's Director of Merchandizing and Sourcing,  "This grant from the GBF allows us to reach out and work with a community of artisans we've known for a long time, but haven't had the resources to help them develop materials and their designs for the global market…. and now we can!"
The same grant will also enable NOVICA to team up with a furniture specialist, who will work closely with artisans in Peru, Bali Mexico and Guatemala.  Improvements in production with a special emphasis on design for shipping efficiency will help artisans bring their furniture products to the global market at a more competitive price point.
"GBF is excited to continue our relationship with NOVICA." said Harold Rosen, CEO at GBF, "The jewelry specialists will both train the artisans and assist them with relationship building with their suppliers to ensure the project is sustainable long-term."
The Grassroots Business Fund (GBF) is a non-profit investor that builds and supports high-impact enterprises that provide sustainable economic opportunities to thousands of people in low income communities. GBF provides investment capital and capacity building to high impact social enterprises in several developing countries across the globe.