Featured Reviews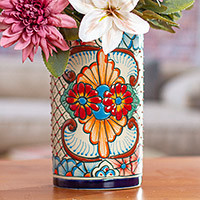 By Monica
Beautiful
This planter is absolutely beautiful! I wish there had been a hole at the bottom but that was ok. My husband drilled a hole in the bottom alternating with water so the drill wouldn?t get to hot. I put a cactus in it. The workmanship it so beautiful!!!! I will buy again from this artisan. Thank you so much.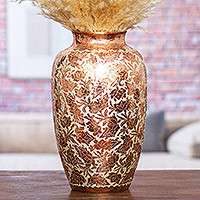 Amazing Vase! We adore it
I was looking for something bronze to present my wife for our wedding anniversary and I came up big when I happened on this vase. She loved it and it has been a treasured masterpiece on our mantle! So beautiful it is hard to find flowers to match it! Master craftsmanship! Elegant design, we can't say enough! I will look for other designs from Rosy and Daniel!
By Carole
Thrilled!
I was thrilled to see this Oaxacan vase in your catalog! I have brought a lot of this ceramic back from Oaxaca, but this beautiful one has a speecial place among the stoneware...the carving is absolutely beautiful and perfect. The new addition is so welcome!