NOVICA Fundraiser for
Empowering International Trade Centre (ITC) Artisan Groups
As part of our mission to empower artisans and small businesses, NOVICA has signed an agreement with the International Trade Centre (ITC), the joint agency of the UN and WTO dedicated to supporting the internationalization of small and medium-sized enterprises (SMEs). Combining our strengths and strategies, our joint mission is to foster the implementation of sustainable development goals and leverage the benefits of technology to enable artisans around the world to sell their products online. 10% of your purchases originating from this landing page will be invested back into capacity building, purchases and support of ITC supported artisan groups in current and new regions of the world. Read about our agreement with the ITC and view artisans supported by the project on our blog.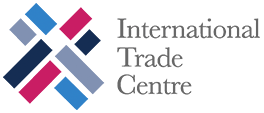 Explore The Impact Marketplace
Want to hold your own fundraiser?
NOVICA partners with like-minded non-profit organizations to help them raise vital funds for their work.
Find out how