Purple Holiday Decor
(20 items)
Member Zone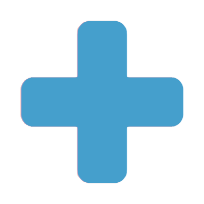 Log in Log in to see your rewards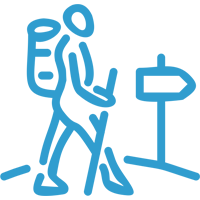 Log in or create a free account
to see your current rewards, artisan impact level and shipping discounts.
The Village Council
Your answers straight from the village experts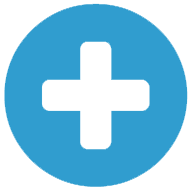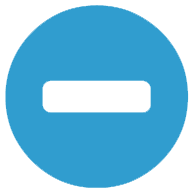 Do you have any eco-friendly stocking decorations?
Novica artisans always strive to craft high-quality, environmentally-conscious pieces. They look for ways to reuse and repurpose materials, and have discovered creative methods of sculpting ornaments out of recycled cardboard and paper. Leftover materials from past projects, such as albesia wood, felt, and even cement, all find new life in eco-friendly ornaments. Each artist lists their materials under product details. You will find complete transparency in those descriptions and discover a large selection of eco-friendly Christmas decorations.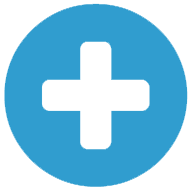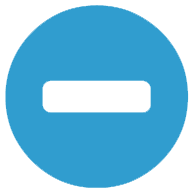 What materials are most commonly used to make ornaments (ceramic, brass, wood, etc)?
The most commonly used materials for handmade ornaments depends on resources available to the craftsman. Balinese artisans incorporate hand-painted wood and iron. Artisans in India, Central America, and Mexico work in clay, ceramics, and natural fibers. But even when regions utilize the same materials, their unique craftsmanship shines through in style and design. In India, the ancient technique of zardozi embroidery uses thin copper wires to make beautiful, sparkling Christmas ornaments. Artists are able to take common, everyday elements and turn them into extraordinary, one-of-a-kind pieces.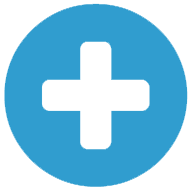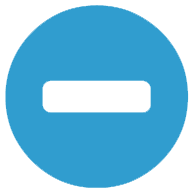 What whimsical holiday ornaments make the best gifts?
We love giving ornaments as gifts because they are creative, unique, and meaningful during the holiday season. Whether youre looking for hand-painted works, beaded wonders, or woven treasures, each one is a piece of culture and history. Look for whimsical ornaments from Thailand designed with images of elephants and bells. Search for matte chiseled pumpkins and owls by Peruvian artisans. Central American ornaments delight with hand-painted perfection. Whether you choose a decorative stocking from West Africa or a hand-blown glass masterpiece from the Andes, decorations are a wonderful way to spread some holiday cheer!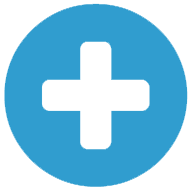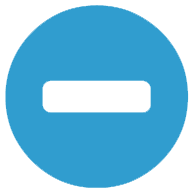 What are the most common designs for hand painted ornaments?
Hand painted ornaments differ significantly from region to region. Each depicts specific themes and images important to the culture. In the Andes, ornaments often feature owls, costumed characters, and angels. Bali expresses its festivities with design focused around stars, snowflakes, and traditional Christmas figures. Thailand, Mexico and India have popularized designs surrounding animals and intricate depictions of nature. Handmade ornaments are festive works that highlight the unique skills and cultures of artisans from around the world.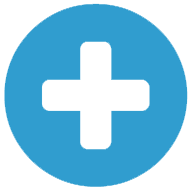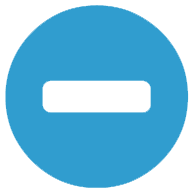 How should I care for my decorative ornaments?
Excellent question! Decorations should definitely be handled with care. Store them in clean, safe spaces with minimal exposure to harsh particles. For extra precaution, pack each ornament separately so as to avoid breakage. Most ornaments do not require extensive cleaning, but if it should become necessary, always use soaps and detergents free from harsh chemicals. Mostly, a simple wipe should be enough to remove dust and tree debris.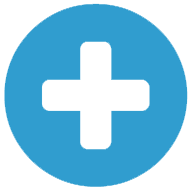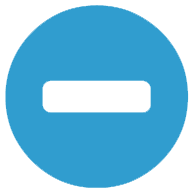 What is the best way to set up a nativity scene?
From table tops to floor set-ups beneath the Christmas tree, nativity scenes are a traditional holiday centerpiece in homes around the world. Often entire families come together to partake in the experience. While there is no single right way to set up a nativity scene, certain details tend to cross regional and cultural divides. Biblical characters, animals and religious props often form the foundation of the nativity scene, while customizable pieces add extra flare. Hanging stars showcase the night sky. Decorated motifs, backdrops, ornaments, and figurines may be used to embellish a simple scene.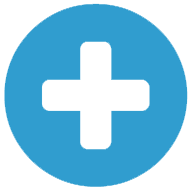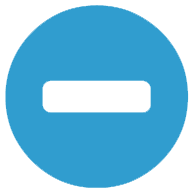 Are beaded ornaments made by hand?
Absolutely! Artisans that create beaded ornaments use skills passed down for generations. Whether beads are hand-sewn onto fabric, as is the case with many of our Indian ornaments, or strung onto nylon twine, as with many West African ornaments, each piece is made with careful attention to detail.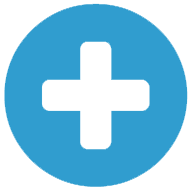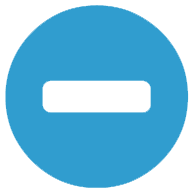 What are the most popular types of Christmas tree ornaments?
Different cultures and regions celebrate the holidays in their own unique ways, emphasizing various decor, art, and symbolism. In the Andes, for example, Christmas ornaments consist of clay pendants in the shapes of fruit, animals, and multicolored, knitted fabrics. Bali utilizes wood, iron and even recycled paper to craft ornaments, which are often in the shape of stars, Santa Claus figurines, snowflakes, and reindeer. In the regions of Brazil and Thailand, artisans utilize hand-painted ceramics, wood, and natural fibers, while Mexico is famous for their pottery and clay. India specializes in pieces made out of decorative embroidery. Each region crafts celebratory ornaments that highlight the unique customs and art forms within their communities.
Featured Reviews on Purple Holiday Decor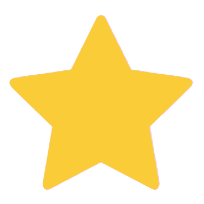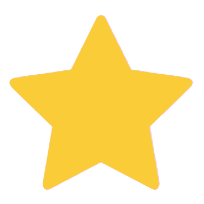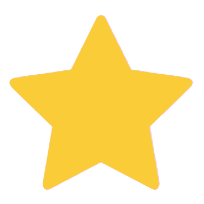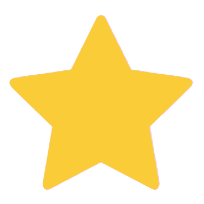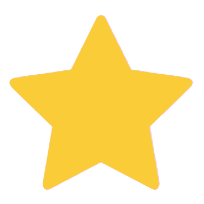 By Doris
Beautiful
Love these wooden beauties! The colors are vibrant, the painted butterflies are lovely. Wonderfully crafted.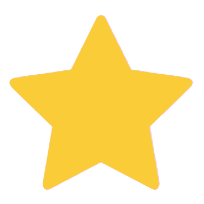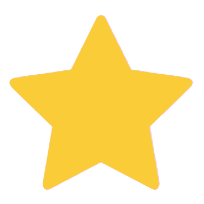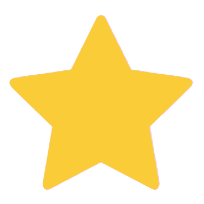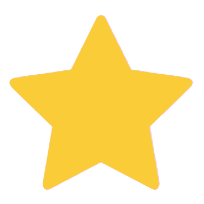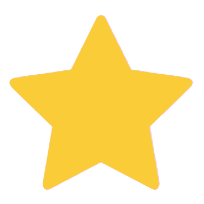 By Frank
Absolutely Gorgeous
Seema, each year I look for stars for my Christmas tree. Those made with loving care in India are the best in the world. It is an old art yours, perhaps a dying art. I am privileged to have lived to see and own what is perhaps a dying art. They richly almost regally embroidered in the finest threads and the bead work is outstanding. I dont hang just any old thing on my Christmas tree, but yours are always a part of my Christmas trees. I put up several each year, not just one. Thank you! They are truly a work of art. I feel work of this kind once was part of the rajas and even the Maharajas of India, especially your purple stars. In Western culture purple was reserved in ancient times for royalty. Since the dye came from certain snails purple was a dye fit only for noblemen and royalty.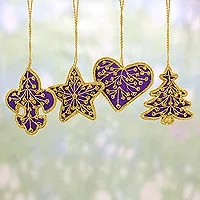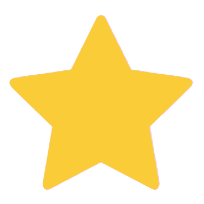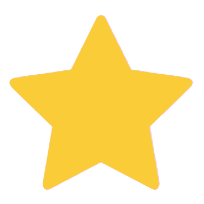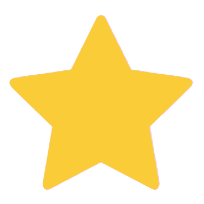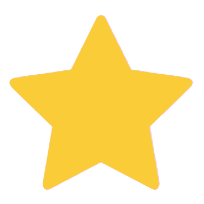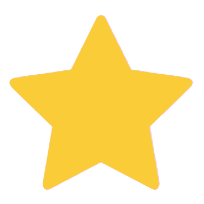 By Stewart
Beautiful ornaments added to my holiday collection
Nicely crafted and a fine example of zardozi arts. Will treasure the work for years to come. Stewart W.
Featured Artist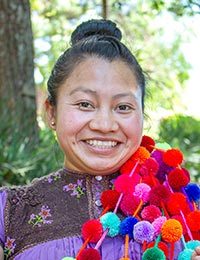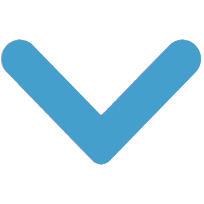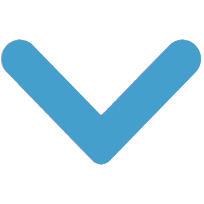 Martha Lopez
Handcrafted cotton ornaments and decor accents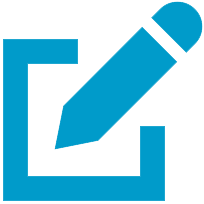 Write a review
"I believe that we Mexicans have an innate love of colors... Color is the source of joy."
"I'm Martha Lopez from a small town in the mountains of Chiapas.
"For as long as I can remember, my family has crafted décor accents with...
read more