Featured Reviews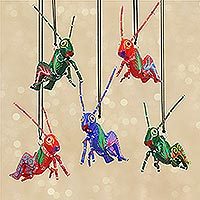 By Kate
Wonderful
Clever & cute. Well crafted-I have one sitting on a potted plant & will save the rest for Christmas decorations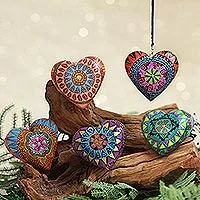 By CAROL
Love these sweet treasures!
The hearts are brilliantly colored...simply stunning! I love these gifts for my girlfriends this holiday!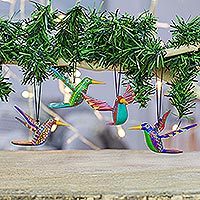 By Patricia
As beautiful as the hummingbirds they imitate!
I have two cats. The first time hubby and I watched the Nova special on Hummingbirds, my Lila kitty dove from the sofa onto the tv stand! She remained mesmerized for the entire show. I went online and found these..and bought them. The show was on again, and I wondered if she would remember. She did! When I opened the box, she watched quietly as I unpacked her "birdies". they are beautifully shaped and painted. I'm glad that the wings were packed as they were! Both cats are guarding their "friends" as I write this. Thank you to whoever made these!
Popular Mexican Holiday Decor