Featured Reviews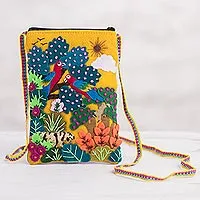 By Carol
Pure quality!!!
You don't see anything like this "Macaws in the Jungle" here in my part of the U.S.A.!!!!! I love it!!!!! My LG Fiesta 2 phone fits perfectly in this phone case. I have tied a knot in the strap to make it custom for my height and to carry on my shoulders. I know I seem to rate everything I purchase from Novica as 5 stars but that is just the way it is thank goodness!!!!! Thanks again and I am so happy with this purchase!!!!!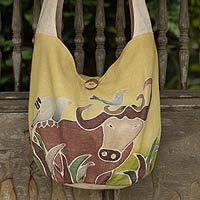 By PATRICIA
Gorgeous
This bag is very spacious. The strap is wide and comfortable, the coconut button and the inside zip pouch detail are beautifully done. The design is very Thai and peaceful to look at. The colors are just perfect. I would absolutely recommend this sling bag.
Featured Artist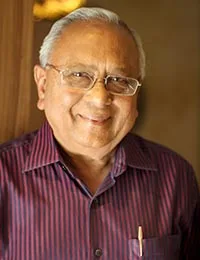 "Different states in eastern India have great artistic ideas and creativities, and we try to pick up these art forms and incorporate them into our designs with modern touch."
"Hello friends, we are Kailash and Anurag, We are a father and son team who has been working together for many years now. My father Kailash, who is in his 70ies now, has been in the world of handcrafts for many years now. I get unending inspiration from him every single day. It's such a lovely feeling for me to be working with my father.

"My father lost his father at a very young age and had to shoulder the responsibilities of taking care of the family. This was tough for him but he grew up to be a stronger person. He is a self-made man as we see him.

"He recalls that during the 70s when he held his first exhibition in Japan there was a huge demand for hand-painted bags. My father is a great lover of nature and he incorporates this theme in many of our products. He loves to see the transition from a raw material to beautiful finished products.

"I have been greatly influenced by his work. I, like my father, learned the art of painting when I was in school. My mother has also been a great influence in my life.

"We create beautifully handcrafted handbags and other accessories. Most of our items hand-painted as well as batik and block printed fabrics which we co-ordinate with leather.

"Both me and my father dream of creating beautiful products with a traditional touch so as to keep our traditions alive while at the same time making our products popular internationally. We share a great passion for paintings and this is what has brought us thus far. We have a studio where artists from different areas and sections of society work together to work on our hand-painted products.

"We use handmade cotton fabrics, leather, and recycled fabrics, and we use them in different combinations. It is not difficult to work but at the same time, it is not easy to get these materials. However, using your imagination, you can really make interesting products out of recycled materials.

"We have been working on finished leather and canvas bags, bags with natural fibers with leather accents, and we also combine leather and silk. We also have simply plain hand-painted leather. We are always creating new things with innovative ideas in bags to promote the crafts of eastern India. We are armed with a team of designers and experts as well as a good team of artisans. Different states in eastern India have great artistic ideas and creativities, and we try to pick up these art forms and incorporate them into our designs with modern touch.

"We have in-house crafting facilities under one roof, and we offer work to artisans so they can have a good livelihood as well as the opportunity to explore their skills and transfer them to different products such as bags, wallets and articles of modern world.

"Our venture is managed by my wife Uma, and my son Anurag. Our bags have traveled to the UK, Australia, Belgium, and Italy. Our standards in quality, design and ergonomy are of the highest level and are accepted all over the world, and we believe in maintaining it."