Featured Reviews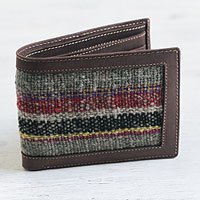 By PAUL
Beautiful with quality workmanship
Comfortable with a unique look. I love the efficient organization design. I originally had a larger wallet stuffed full of unnecessary junk. The new wallet forced me to stop wallet hoarding, for which I'm grateful. Be aware though, the quality leather may be very stiff at first, cards will fit tightly in the slots and it may not close flat. Within a few days the leather will relax and fit like an old pair of shoes. Well worth the purchase price.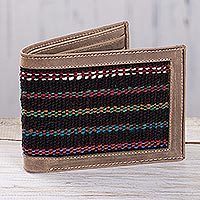 By Iceartisan
Love IT! Maybe the last wallet I ever need to buy!
Nothing like old school, hand-crafted, quality plus knowing the artist will receive the compensation & not a mechanical, cold, souless machine!
By Robert
Excellent bag overall.
Colors look great. The bag is well made, but it is not designed to be a rugged bag that will last for a ton of trips into the wilderness, but a good bag for light work. I was concerned about comfort going in, but the bag never bothered me.
Popular Men's Handbags $40 to $60