Featured Reviews
By Abigail
Expertly made and terrific materials
I purchased 2 of the Bronze Sky hammock swings to put on our enclosed porch, and I am so happy with them. They are expertly crafted and so beautiful in person. I don't think the pictures quite do justice to how nice they look hanging. There is a beautiful pattern in the weaving and the photos don't show that there is a tassel detail on the back, which was a nice surprise.The fiber that the artists use for this hammock is terrific - very soft and comfortable on bare legs. The hardware to hang it is included and the instructions are well written and clear. I am so happy with this hammock swing and very grateful to the artisans who made it - thanks!
By Richardrichardfarbridge@hotmail.com
Exactly what I was looking for
I saw this type of hammock everywhere in Costa Rica but the ones sold there where not the same. I asked the people that had them (mostly restaurant and resort owners) and was told they come from Nicaragua. The Novica web site was the best selection and price i found and the order placed on the internet went smoothly. I gave it to my father & it now hangs at the family cabin!
Featured Artist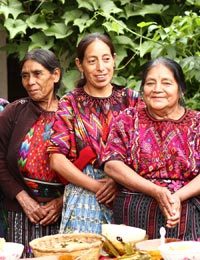 "We are hopeful that our hard work will create a lot of demand so that it can help us improve the quality of life in our community."
"The armed conflict in Guatemala lasted 36 long years and destroyed many innocent families. It resulted in many exiled families, leaving women widowed, children orphaned and so much sadness, especially in the highlands of our country. It was devastating for many families of our communities, and many women wound up alone.

"The women had to take economic responsibility of their homes. In our towns, girls learn to weave at 6 years old. After the war, the one thing they could do was use their inherited textile skills, passed down from their mothers and grandmothers.

"When the need to feed and educate their children arose, some women began to organize themselves in order to sell their goods as a group and help each other get ahead.

"They started working in a town called Chichicastenango, which is very famous for all of the crafts they create and its large market. As the group grew, younger women started to join, bringing new ideas and wanting to work. My name is Cata and I was invited to join the group in 1998 because I'm a very entrepreneurial and hard-working woman. I proposed organizing ourselves better by making a more official association with a board of directors, and to coordinate with groups from other towns outside of Chichicastenango to seek more working women. Last year, as the group grew, we called ourselves Las Trampas and formed a board of directors and coordinated with other towns, expanding the group further.

"We don't have funding nor a lot of orders because no one knows us yet, but we are hopeful that our hard work will create a lot of demand so that it can help us improve the quality of life in our community. We'd like the opportunity to share our art with the world."
Popular Hammocks : Novica Team Favorites
Related Articles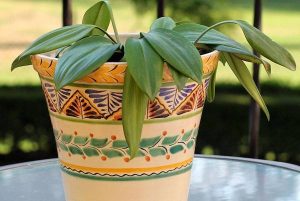 As you would think it could be easy to find amazing cultural pieces at the few yard sales or flea markets... read more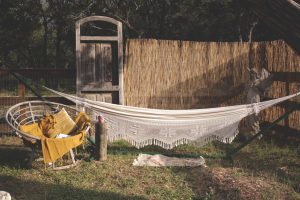 I am beginning to put together a little outdoor lounge area in our backyard.  This space is FAR from being... read more
  My childhood was full of modest delights. It was a time before electronics so captivated our every chore,... read more
I have been daydreaming of having a hammock style swing chair for so long I can't remember.  One of my... read more