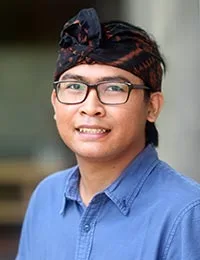 "Benalu was not used in sculptures but only as firewood. But I saw the enormous potential in this wood because of its unique and fascinating shapes — no two pieces are ever identical."
"I agree with Albert Einstein. He said, 'Imagination is more important that knowledge.' This inspires me so much that I'm always thinking about what new things I can do. "My father is a wood sculptor.... read more
Kelly 08/06/2022
A wonderful piece of art in our home
Diana 08/12/2022
Customer Reviews
Purchased this? Leave your review.