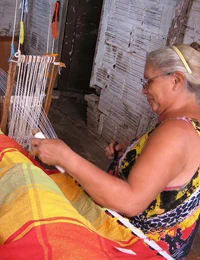 Many of the women have taught their techniques to their daughters and granddaughters, thus ensuring the hammock-making tradition is kept alive.
Hammocks have been in use in Brazil for centuries, even before the Portuguese landed on their shores in the 15th century. Not only were hammocks used for sleeping, but they were also used for... read more
Max 11/02/2020
Rebecca 11/05/2020
Beautiful and comfortable.
Customer Reviews
Purchased this? Leave your review.
06/20/2022
"Cant get either of my kids out of it... we now need 2!"
My daughter wanted this for her birthday, and Ill say at first I was dubious. BUT... We hung this from a big branch in our backyard and our kids love it. It is comfortable and well made. You can easily adjust the height by wrapping the top loop a couple of times to give you fine control once youve got it up. We take ours down every night and hope to have many years of happy sitting.
Purchased Item:
Copacabana, Cotton Solid Blue Swing Hammock
Was This Review Helpful?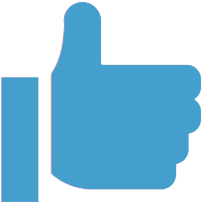 Yes (0) No (0)
08/30/2021
"Best hammock ever!"
I bought this hammock 5-6 years ago & it s still as beautiful today as the day I purchased it. I ve washed it many times & still looks gorgeous.
Was This Review Helpful?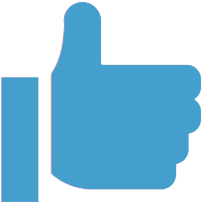 Yes (0) No (0)
06/14/2021
"Beautiful, unique, cosy"
We love our new hammock, which arrived last week, just in time for the warm weather of summer. Already, my daughter, husband, and I are each vying for our time in it. If you put the crocheted parts over the opening, you are in a little nest, perfect for having a little nap. The only thing I would change about it would be that it didnt stretch as much, because now my butt is quite close to the ground, and this despite having a 15 hammock stand. Then again, I have added the covid 15 lbs to my weight, so maybe this will not be the case if Im lighter, haha. I imagine it has stretched a bit because its cotton, too, and that this is normal. Overall, Id buy this hammock again...its so unique, and weve had only raves because of it. It looks pretty in our backyard, and we look forward to having many years of chill time in it! :)
Purchased Item:
Swaying Palms, Reversible Cotton Double Hammock in Green
Was This Review Helpful?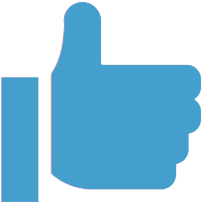 Yes (0) No (0)
04/16/2021
"Excellent."
Exquisite craftsmanship and quality. Beautiful colors and design. Fantastic quality and value.
Purchased Item:
Isle of Palms, Striped Cotton Hammock in Earth Tones (Double)
Was This Review Helpful?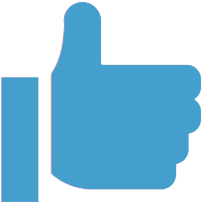 Yes (0) No (0)
11/05/2020
"Beautiful and comfortable."
I got this for my step-dad. It was pretty enough that my mom likes it in the backyard, but comfortable enough that my step-dad loves it.
Was This Review Helpful?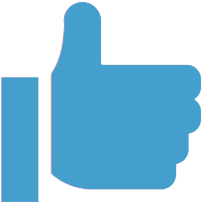 Yes (0) No (0)
11/02/2020
"Casual Slumber"
Beautiful addition to our patio. Well constructed and very comfortable.
Purchased Item:

Brazilian Beach, Yellow Cotton Hammock from Brazil (Double)
Was This Review Helpful?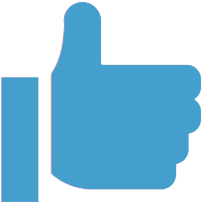 Yes (0) No (0)