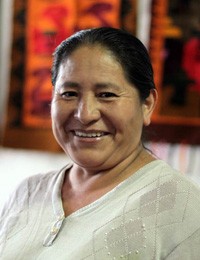 "I discovered the thrill and joy of being an artist, and the feeling of fulfilment an artisan experiences when a stranger is attracted to your work and wants to take it home."
I was born and raised in the Huamanga province of Ayacucho. My parents were muleteers and they brought us up with good values, including a strong sense of responsibility. I finished middle school and... read more
Lahoma 03/24/2022
Dawn 04/03/2022
Customer Reviews
Purchased this? Leave your review.