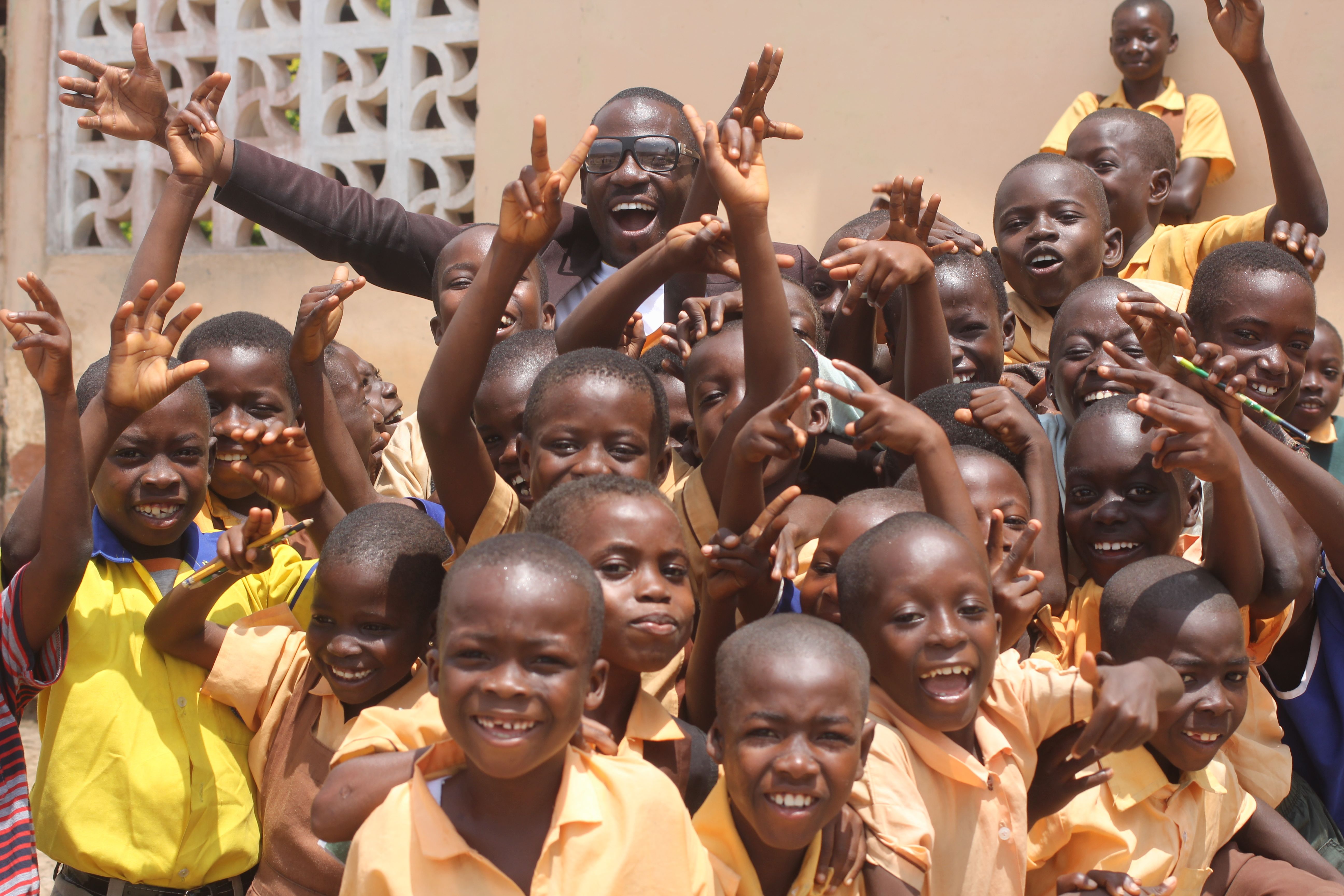 Charles Spurgeon famously said "It's not how much we have, but how much we enjoy, that makes happiness."
NOVICA's team in Ghana just completed their first Happiness Project – and it was the simplest of things that made 100 kids happy. Our team gave out new school uniforms to the children who attend a school near NOVICA mask carver Wilson Aboagye's house. Wilson told us about the need for new uniforms.. he said that many of the parents live off the land as farmers and the children go to school in tattered clothes. Wilson asked us to help.. and we were honored!
In true NOVICA style, a soccer game was played first. After playing, we gave the kids a big lunch and a local caterer even brought everyone cupcakes, for free! Then came time to pass out the brand new uniforms. The kids and parents were so happy! Here are some pictures from this exciting day.