Moving is a lot of work, tiresome, and did I mention a ton of work? At least for us it was. Once the moving was over though, the fun part happened – it was time to decorate!
Unpacking is not the easiest, no, but I love decorating our home. I love the idea of having a theme in each room. I also love to decorate our home inside and out. Yes, even the outside. Especially the front porch! The porch is the first thing people see before they walk into your home. It's the cover to your book – your home, who you are.
Why not welcome your friends and family into your home, with this beyond gorgeous hand crafted iron welcome sign created by Mexican artist J. Blas.
"His expertise is evident in the fine detailing of the welcome sign as he crafts the iron sun by hand, and "Welcome" in wood."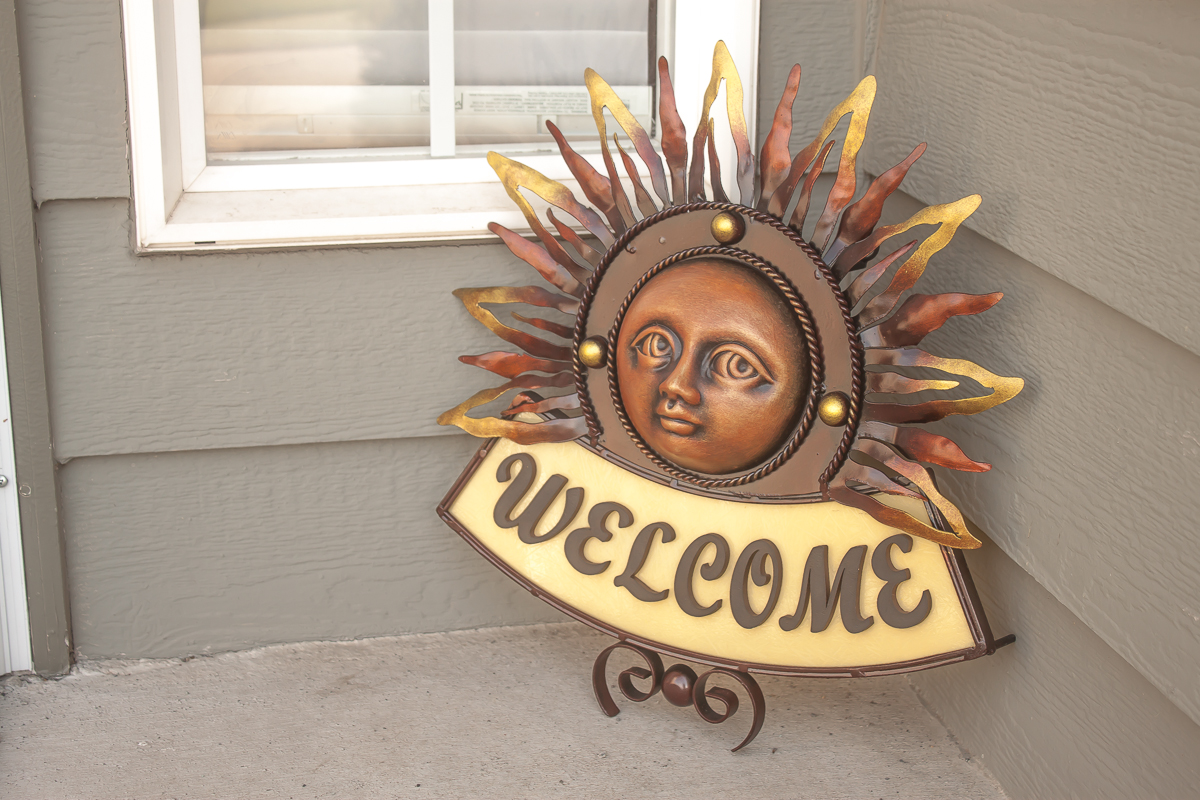 The sign is heavy. It's iron, so I'm sure you can assume that. It has been created with hook holes on the backside, to give you the option to hang the sign onto a wall. However, I didn't want to drill holes into our siding, so I simply set it into the corner of the porch right near the door. Do you know what? I still think it looks wonderful!
The colors of each of the sun flares are radiant. The features on the sun's face is so detailed and charming. It almost smiles at you. Overall I love the way it looks on our front steps, and I can't wait to share it's warmth with all our friends and family.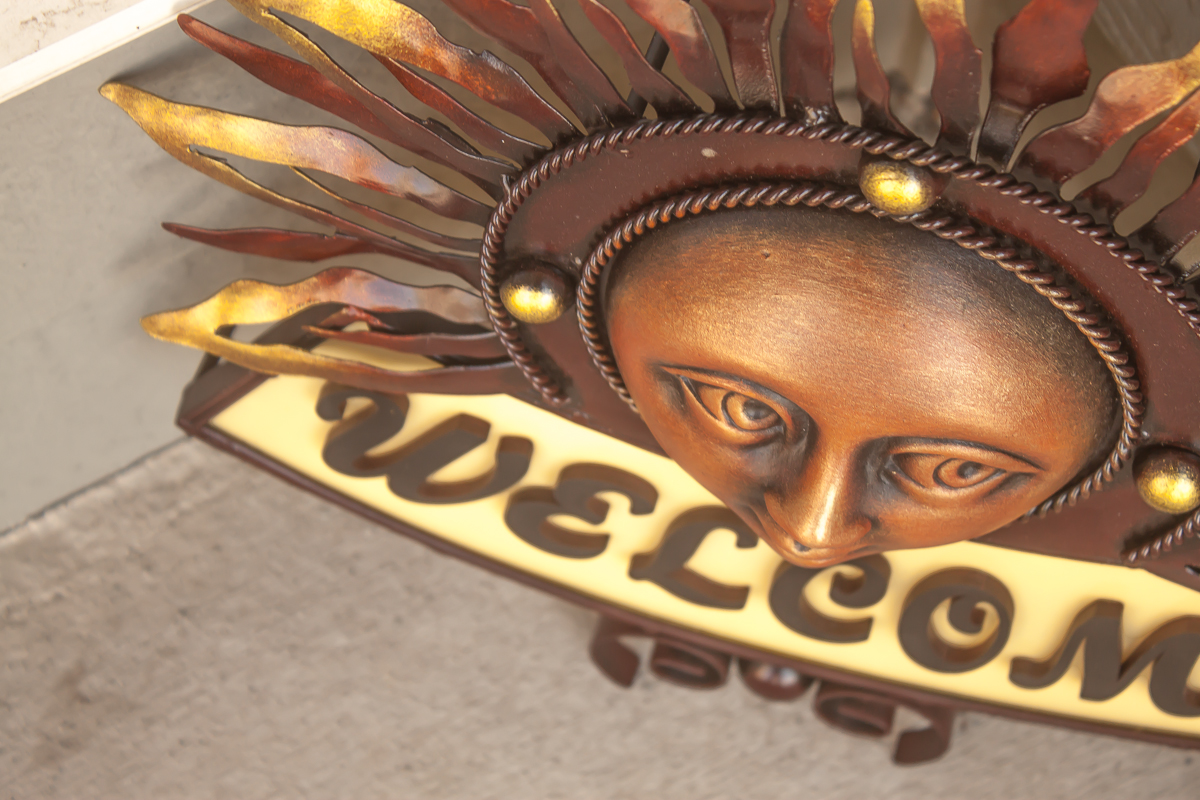 Learn more about the artist, J. Blas, and make sure you check out his other works of art like this Amaryllis Bouquet Iron candleholder.