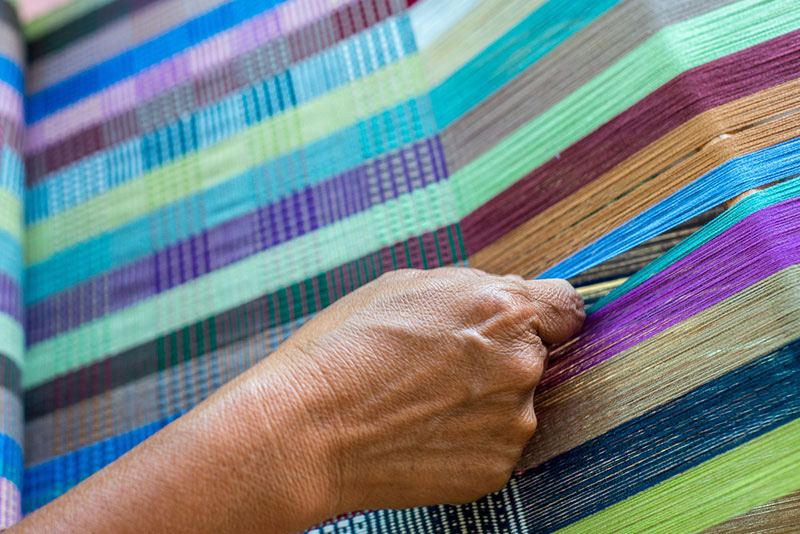 30-year-old Ruth Mendoza is an early riser. She wakes to the sound of a rooster crowing as the sun slowly illuminates the town of San Juan La Laguna, a quaint village on the southern shore of Guatemala's Lake Atitlán.
Outfitted with a sweet smile and a wicker basket, Ruth makes her way down a dirt road to a local botanical garden. In spite of her coy demeanor, Ruth comfortably picks up a machete and swings it with fervor, hacking away at the base of a tree to chop a basketful of coarse bark.
Ruth, like most women her age, is expected to contribute financially to her household.  Since she couldn't go to school to pursue her education, she joined a local weaving group: the San Jose Women's Artisan Association. Together, they make colorful shawls and scarves from organically dyed cotton.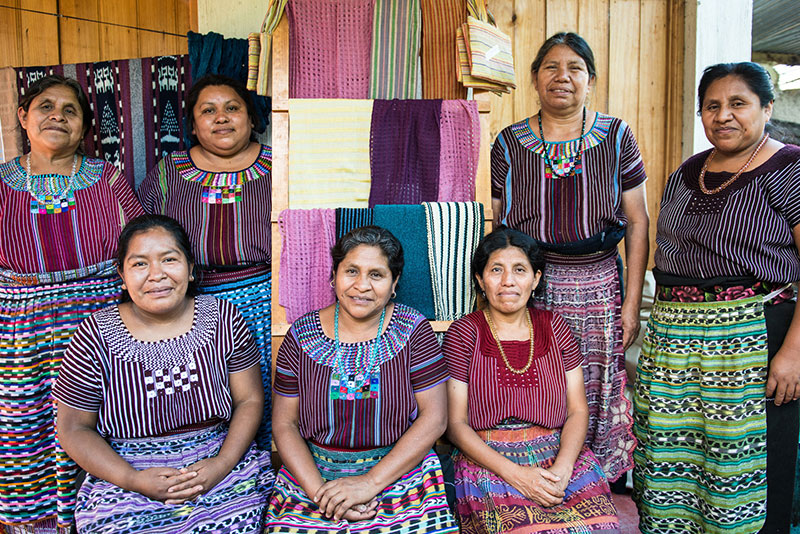 Strength through community
The women of this group trace their origins to the Tzutujils, one of the 21 ethnic groups descended from the Maya. The group comprises women of all ages, some married and others single, but all with the same goal in mind: to create a better future for themselves and their families.
"I was never able to go to school because of my family's economic situation, so I am doing my best to help support my younger siblings," says Ruth.
The women find comfort and strength working as a group. "We encourage each other to have dreams and to work hard to make them come true," she adds.
But living in a small town makes it hard for women to see beyond their immediate surroundings. Even so, Ruth has set her sights high and wants to pursue her education. "I want to go back to school and learn business administration. I would love to work in an office someday," she says with a shy grin.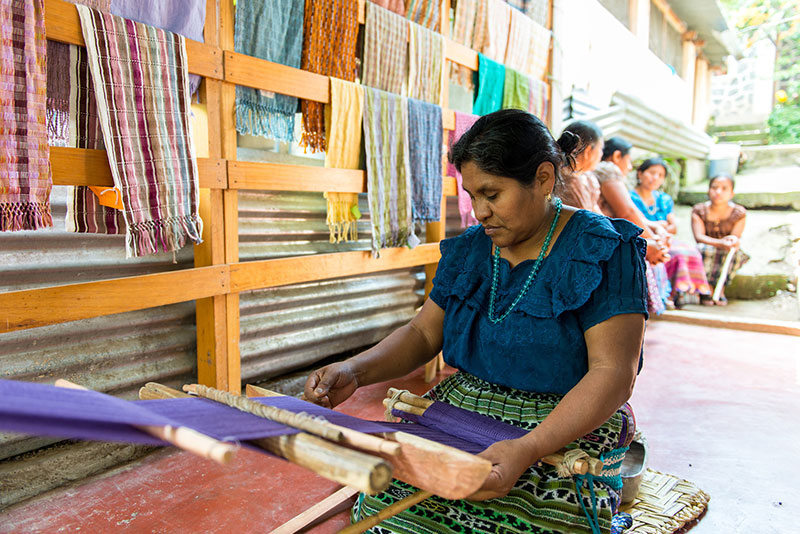 Hope for the future
Ruth is just one of the many women in Guatemala who face challenges in pursuit to reach their goals, but working as a group affords them the opportunities they need to get ahead and succeed.
Ruth also hopes that the group can grow. "We want to encourage other women to join us so that they can build the confidence they need to move forward," she says. "If we rise together as a group, I know we can lift our village higher."

How do you weave hope for the future? Has your community helped you succeed? Tell us about it in the comments!
Rate this post:
[Total:

0

Average:

0

]