Valentine's Day is a day to show that special someone that you love and care about them. Traditionally Valentine's Day was for couples but over the past ten year or so I have seen more and more families celebrating this day of love. When we had a daughter my husbands whole world changed. Sure he loves me with all his heart but there is a special love and bond that grows between a father and his daughter.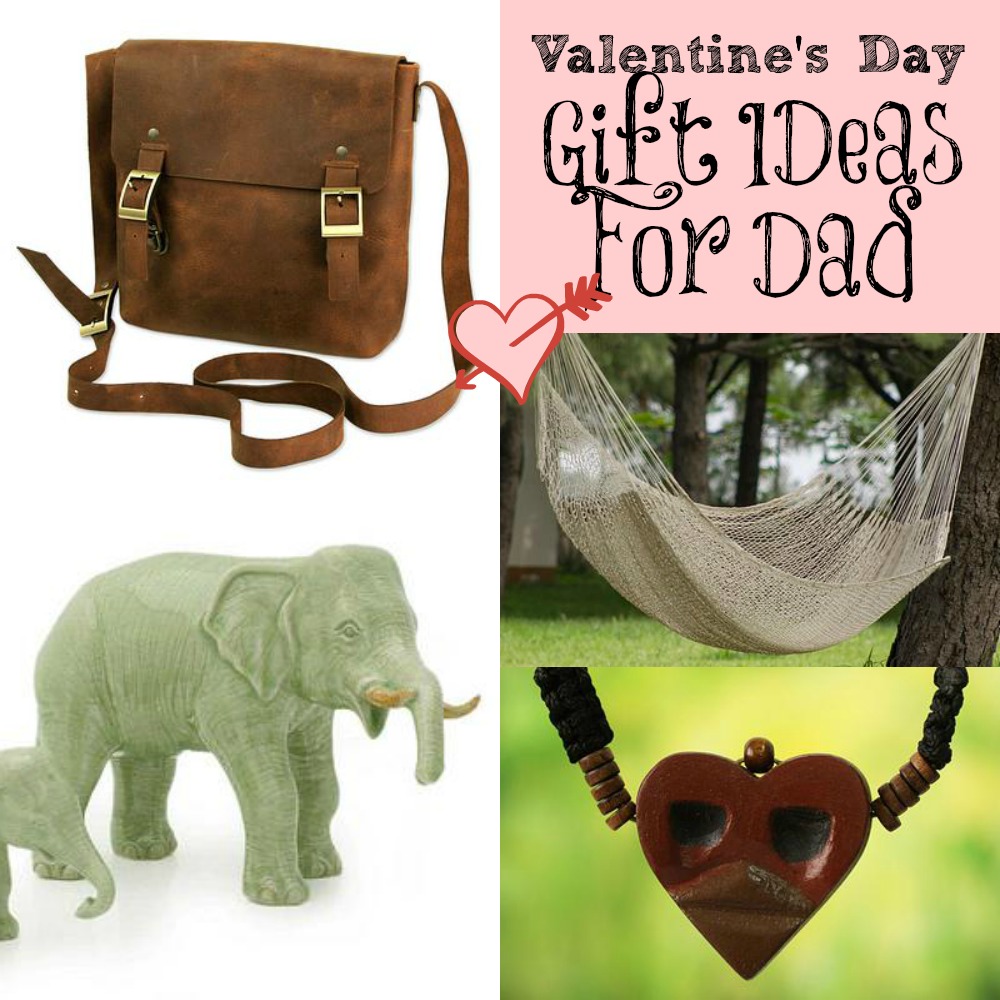 Valentine's Gifts For Dad
To show dad just how much he means this Valentine's Day I have come up with a list of some really great valentine's ideas for dads. These gifts are unique and not just any ol' gift you will find in the store. They are made with love.
Kwele Ghost Love: African Mask Necklace for Men's Jewelry-$24.99
This necklace for men with a heart-shaped mask is inspired by the customs of the Kwele people of Gabon, who in olden days would gift a love mask at a wedding. When dad wears this necklace it will be a reminder of how loved he is by his kids. The Kwele people believe love is everlasting, enduring even death. That's why Aidoo-Taylor, the designer of this piece decided to call his design "Kwele Ghost Love."
Elephant Dad with Junior Celadon ceramic statuettes-$87.99
I instantly fell in love this these beautiful elephant statuettes, which would make a perfect valentines gift for dad. These would be great to go on a desk or even on a mantle in your living room.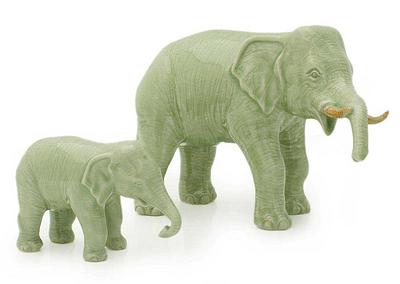 Brave Eagle: Men's Sterling Silver and Amethyst Bird Necklace-$47.99
Suspended from a silver pendant, the eagle's fierce, proud beauty distinguishes this novel design. Buana carves the brave bird from bone and crowns it with amethyst. A black leather cord completes the necklace. When I see an eagle I think of brave and fierce, what every dad should be.
Explorer: Brown Leather Mens Messenger Bag-$129.99
Crafted by hand, this handsome cross body, shoulder bag is designed for men. This bag is made from brown leather, and has an inner zipper pocket, an adjustable strap and two outer pockets. This would be a great alternative to a brief case.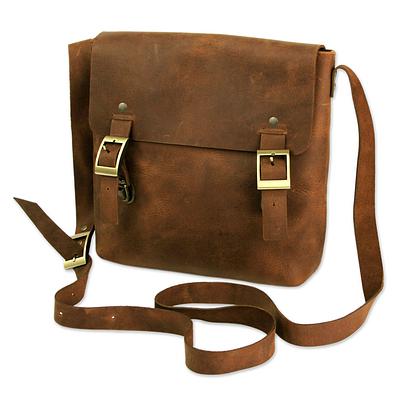 Caribbean Sands: Unique Mayan Hammock from Mexico (Single)
Dad works hard all day and sometimes it's hard for him to relax and get away. With this hammock he can drift off for an afternoon nap or swing in the breeze while reading a book. Nothing says I love you more than rest and relaxation.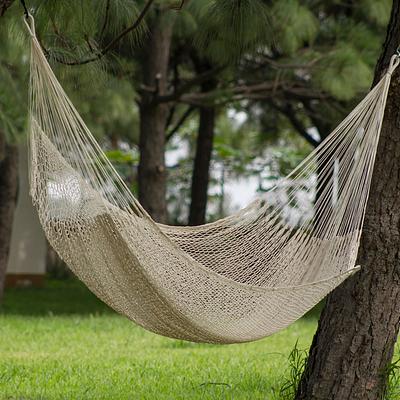 It would be easy to go to the store and pick up a box of chocolates for dad. But this year think outside the box and give dad a gift he will really enjoy.
What kinds of gifts does your husband or dad like?