Have you ever felt overwhelmed when it comes to shopping for Men? Especially for the holidays. As if we didn't have enough stress over Christmas shopping for Men, but now Valentine's day is upon us! Now what? We just used our best ideas for Christmas! Is it really time to wrack that brain again for more ideas for gifts for men?
Lets face it, Men are hard to shop for. Especially if your man is anything like mine. He is very content. And he usually doesn't want a lot. Or what he does want is quite expensive. Or, they have such a unique sense of style and taste that you never know what to get him that he will actually like!
So let me help you out. As Valentine's Day is approaching and you are squeezing every ounce of brain juice trying to come up with ideas for gifts for men; take a moment to browse these top Valentine's Day gifts for men. Odds are you will find something that may perk your man's interest. I know I found quite a few that my man will love!
Game Gifts for Men
Wouldn't you know it, a lot of guys like to play games! And if you can get some classic games in a creative package you totally just won! I remember when I got my man a unique chess set. He was over the moon! It's chess! But because it was shaped like dragons he thought it was the coolest thing since hot sauce was invented. Try one of these unique games this year.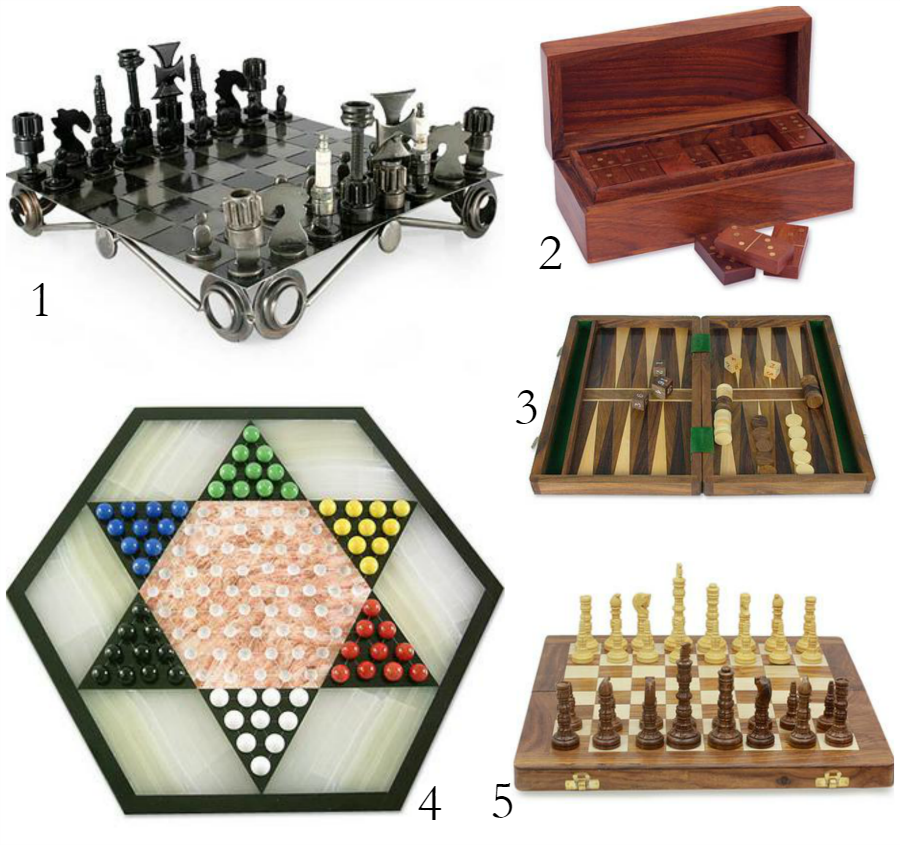 1. Recycling Challenge Chess set // 2. Domino Delight // 3. Handcrafted Wood Backgammon // 4. Hand Crafted Marble Chinese Checker // 5. Wood Chess Set Folding Board with Storage
Jewelry gifts for men
Believe it or not, there are actually a lot of men that would like jewelry. It's not just a gift for women anymore. Especially with the cool pieces from NOVICA. They have a more rustic and manly appeal.  I'm telling you if I got my man a necklace with a dragon on it, or a ring that looks like it belongs in the King Aurthur realm, he would adore it. So if your man has any fashion sense, try one of these hot jewelry gifts for men this Valentine's Day!
1. Silent Eagle Necklace // 2. Invincible necklace // 3. Elite Knight Ring // 4. Thai Flame Bracelet // 5. Peace Messenger ring
Unique Decor gifts for Men
Now, most people would never think to get a statue or home decor item for their man. But with 4 brothers, and a husband and 2 boys; I learned that guys like to decorate their own space too! In fact my husband has his own corner in the master bedroom that he decorates himself.  He just likes his own unique stuff. And NOVICA has some amazing figurines, statues and the likes that men will love. They are rustic and unique and definitely will peak their interest.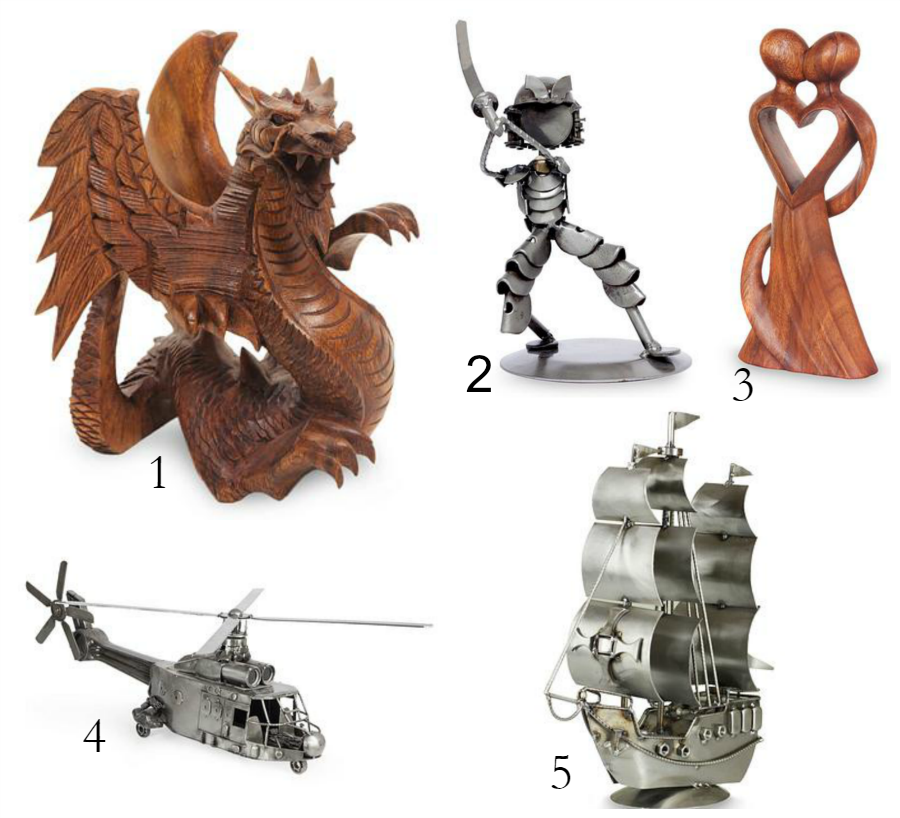 1. Winged Dragon // 2. Rustic Samurai ii // 3. My Heart and Yours // 4. Rustic Puma Helicopter // 5. Rustic Galleon
I mean what guy wouldn't flip for the coolest Rustic Vintage Motorcycle. I'm getting my man one of these Rustic metal statues for Valentine's Day. He is going to love it.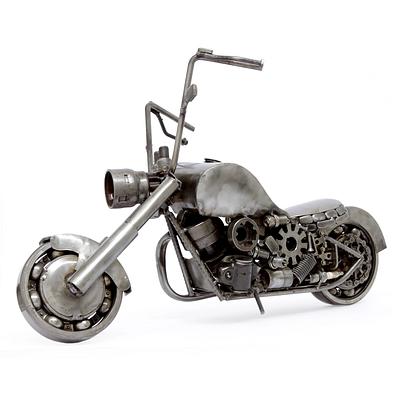 So this year, don't let the task of picking out Valentine's Day Gifts for men stress you out. Use our gift guide, or browse more Valentine's Day gifts for men options on NOVICA. You will find lots of options that will help you shop for each man on your list.
What item would your man love the most?
Rate this post:
[Total:

1

Average:

5

]