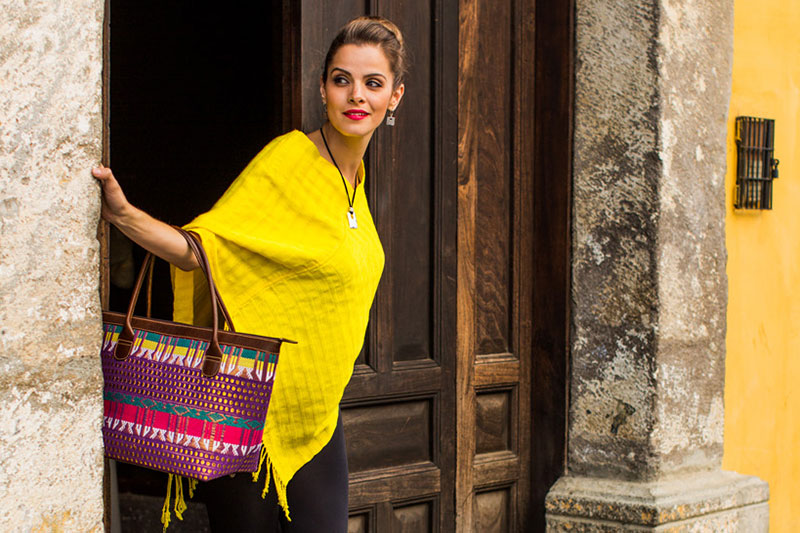 It's that time again. You know, when the fashion blogs start going crazy over this season's "it" handbag, and when your search for the latest trends yields nothing but advertisements "editor's picks" for a small handful of ridiculously overpriced designer bags.

But that's not for you. You never wanted to spend your entire paycheck just to have the exact same accessories as everyone else — and you certainly don't have to! Keep the style savvy, ditch the crowd, and drop the designer price tag with these 7 ultra-wearable handbag trends for fall and winter 2013-2014.
1. Structured totes
Meet your new favorite bag. For fall and winter, the versatile carry-all gets a sophisticated update with added structure and go-anywhere appeal. Dress it up, dress it down . . . the occasions where you can sport a structured tote handbag are endless.

2. Elongated frames
This season, handbags and shoulder bags get a svelte new makeover with elongated frames. Sleek and flattering, these ladylike bags keep the volume without all the bulk.

3. Shades of gray
The favorite color for autumn 2013 runs the spectrum from black to white, with plenty of room to mix and match different shades. Handbags in gray look great as part of a monochrome ensemble, or as a neutral counterpart for fall and winter's bolder hues.

4. Small cross-body bags
Cross-body bags are the trend for the woman on the go! They're great for running errands when you're traveling light, but can also transition easily to evening if you choose one with small embellished details like beads, fringe, or metal accents. Best part? It won't fall off your shoulder if you want to go out dancing!

5. Envelope clutches
Perfect for a glamorous night out, this season's update on the classic clutch purse is a streamlined, sophisticated envelope shape. But to avoid looking too severe, pair these architectural accessories with a soft, feminine silhouette in the rest of your outfit.

6. Menswear-inspired shapes
Menswear took the runways by storm this season, and accessories were no exception. Trendsetters are hanging up their hobo bags and dainty shoulder purses and embracing designs that emphasize structure, clean lines, and functionality. Expect to see a lot of doctor bags, bowling bags, and briefcase bags this fall and winter as stylistas continue to add masculine elements to their wardrobes.

 7. Backpacks
If you haven't already, you need to get on the ultra-practical backpack trend! In upgraded colors and materials, what was once the exclusive item of back-to-school goers is refined and modern yet sporty and fun.
Carry style wherever you go
From the runways to the streets, trendsetters are showing us such a wide range of shapes, sizes and colors for handbags — great news for those of us wanting to jump on a hot trend while keeping our individual flair. Whether you're looking for a workhorse carry-all for your daily grind or a conversation piece for a glamorous event, it's never been easier to find the perfect handbag.

What do you think of fall and winter 2013's best handbag trends? Are there any we missed? Tell us about it in the comments!
Rate this post:
[Total:

0

Average:

0

]