My wanderlust is what first brought me to Novica, specifically a desire to visit Thailand. I was simply drawn to all of the amazing handcrafted jewelry, gifts and home decor, and I figured if I didn't have a trip marked on my calendar (yet!), I could at least bring a little bit of Thailand home to me.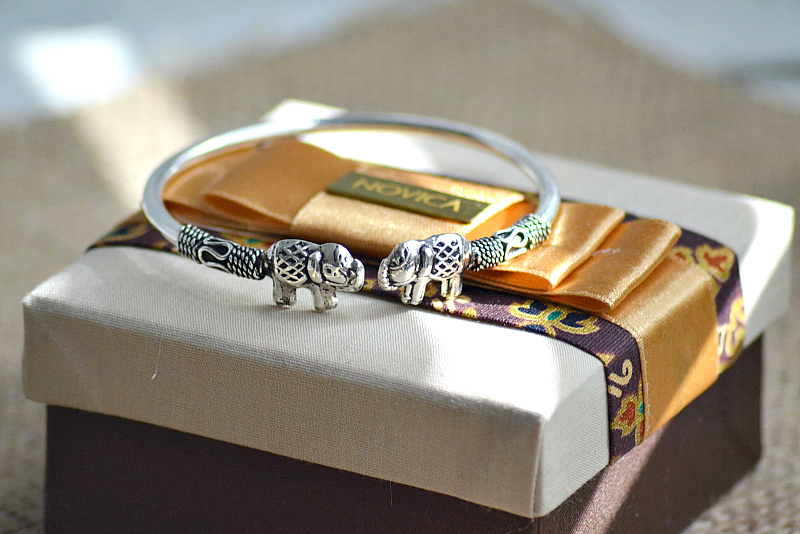 When I read that Nongluck Chompurat, an artisan from Chiang Mai, the specific area in Thailand that I desire to visit, had designed and created this Sterling Silver Proud Elephant Cuff Bracelet, I just knew it had to be mine. And since elephants are symbols of good luck, it was even more apparent that this thin cuff bracelet would be the perfect addition to my sterling silver bracelet collection.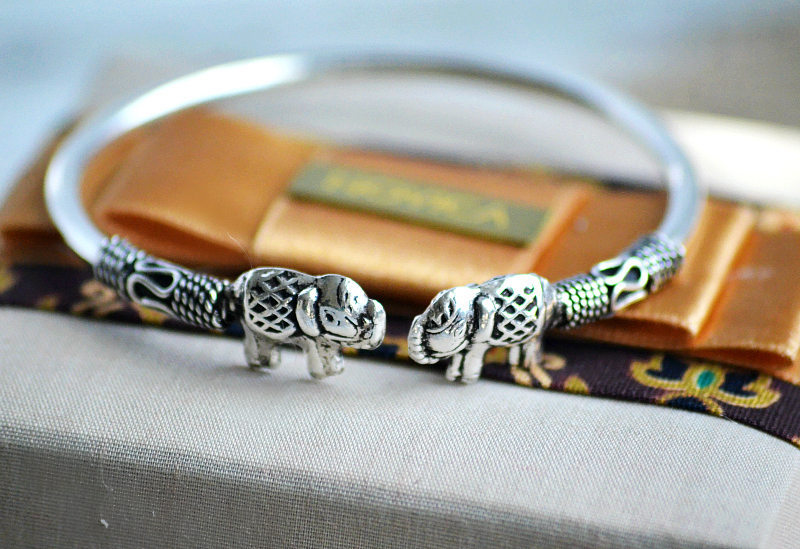 When I opened the lovely brown and gold box from Novica, I was blown away by my new treasure. The Proud Elephant bracelet was more elegant than I could have imagined. The silver gleams, with just the right amount of weight— not to light or heavy, coming in at .38 oz. The cuff has the perfect amount of "give" to twist delicately around my wrist, hugging it perfectly so it doesn't slide up, down or around, keeping the elephants front and center where they should be.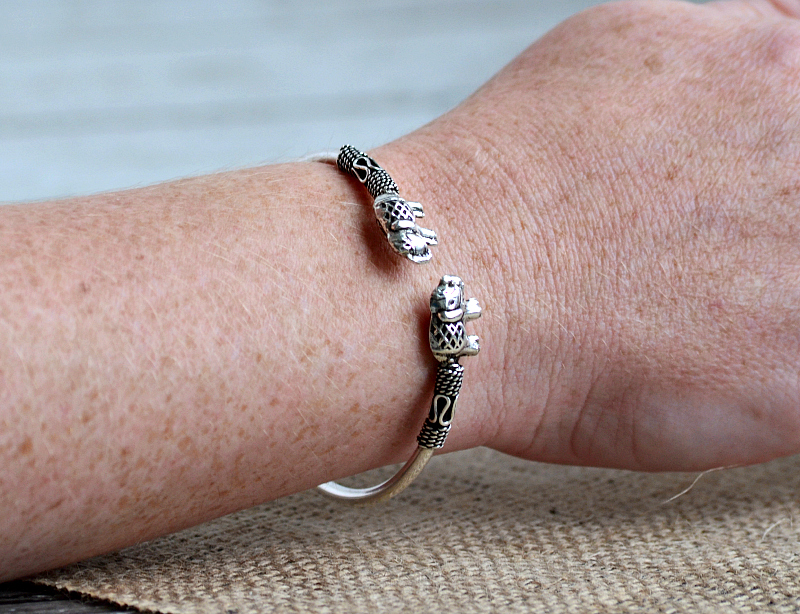 I've worn my new Sterling Silver Elephant Cuff Bracelet every day since it has arrived. It's already a staple in my casual wardrobe, looking great alone or stacked and layered with my other silver bracelets. I really can't tell you how pleased I am with my new find— I think it's already brought me a little luck, and who knows, that trip to Thailand may be closer than I think. I do know one thing, I can see many new items coming to me from the "Land of Smiles" and artisan Nongluck Chompurat. I've actually got my eyes set on some matching silver earrings along with one of these intricate jewelry boxes to store my new pieces in.
Of course, my case of wanderlust hasn't stopped at Thailand. In fact, it's been fueled even more so by the incredible artisans from regions in Asia, Africa and Central and South America. Every time I visit Novica I discover something, or someone, new— whether it's a new destination, an artisan or simply a new must-have item for my home. I think my next purchase will be for my kitchen, possibly a colorful tableware piece from Mexico  … Here are some of my top choices:

Do you have any suggestions for what I should order next?