Choosing fair-trade products and joining the handmade movement is already a great way to send a powerful message for environmental stewardship, diverting resources from factories that pollute and sending them instead to smaller, greener producers. But much work still needs to be done about the world's trash problem, and we all know it. Fortunately, innovative designers around the world are stepping up to the plate with upcycling solutions, transforming what was once discarded into amazing pieces of art. We'd like to introduce you to five artisans and artisan groups who are working to reduce the volume of waste in their communities in Mexico, Guatemala, Indonesia, India, and Ghana — and doing it with style. Meet the NOVICA Landfill Brigade!
Armando Ramirez — Mexico — Sculpture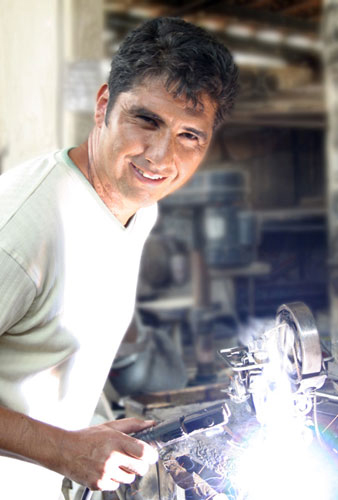 For Mexican artist Armando Ramirez, recycling is as much about transformation as it is preservation. His distinctive metal sculptures take the forms of everything from rustic motorcycles to dainty ballerinas, but if you look carefully at his collection, it's easy to see that the sculptures are unmistakably made from the same materials: nuts, bolts, screws, the rocker arms of carburetors, and other spare auto parts and scrap metal. But rather than spoiling the magic trick by revealing how it's done, Armando's decision to make the former use of the materials apparent in his art, rather than hidden, is in fact what makes the pieces feel so special. The magic trick becomes the creative way the pieces are arranged and soldered together; the wonder becomes the new life given to what was previously discarded. In short, the Mexican sculptor is a master of upcycling.
"As a child I enjoyed inventing toys, and soon yearned to create a unique style of art," says Armando. "Environmentally enamored, I now transform recycled goods." And it is this ever-present possibility of transformation, rather than the interest created from the unusual materials, that drives him to create his unique sculptures. Armando recalls first experimenting with crafting figures from scraps and discarded mechanical parts from cars and bicycles before creating his signature sculptures, soldering the pieces together and giving them shape from his imagination.
"The process involves selecting recycled items that can be used," says Armando of his work. "I separate them and soak them in a cleaning solution to remove any impurities. I solder them together until I achieve my design, then I give it a protective coat of glossy varnish."
With ever more creative designs emerging from his workshop, Armando Ramirez continues his craft in the manner he's always worked — as a continual process of transformation.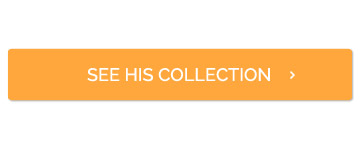 Maria Isabel Ramos — Guatemala — Handbags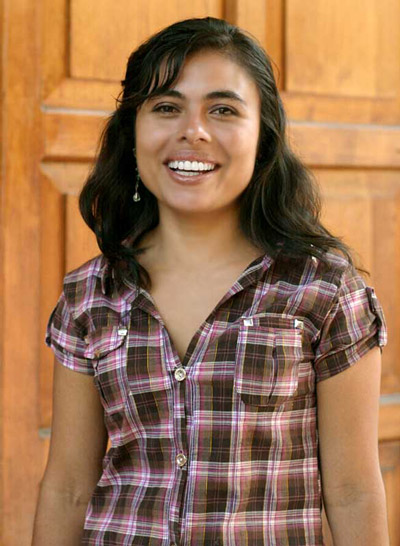 Handbag designer Maria Isabel Ramos knows firsthand the necessity of making the most out of whatever life hands you. Despite facing enormous adversity growing up, including food insecurity and a lack of basic necessities like shoes, she went on to earn a degree in teaching, with an emphasis on environmental education. Like many developing nations, Guatemala faces a serious waste management problem, with trash often dumped into unofficial landfills (often located near waterways), burned, or simply discarded in the street. Determined again to make the most out of her situation, but this time on a larger scale, Maria became curious about recycling techniques for solid waste. Eventually she began experimenting with upcycling, weaving discarded potato chip bags and teaching others to do the same. The result was Enchanted Wings, a group Maria formed in her village — a community where many families are in need and unemployment among women is at 90%. "I've been offering environmental education to a group of women, most of them homemakers, who seem excited about learning this technique," says Maria. "There is a general desire to get ahead and improve our quality of life."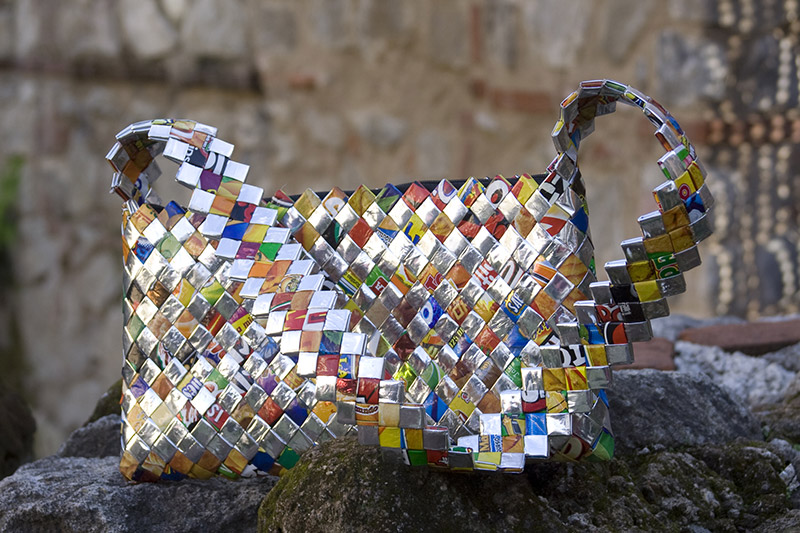 Enchanted Wings' success in cleaning up the community continues to inspire Maria, and she says she keeps the first recycled-wrapper handbag she ever made as both a personal reminder and a tool for spreading environmental awareness.  "People see me picking up wrappers in the street and they ask what I want that 'garbage' for," she says. "I tell them it isn't garbage, it's my prime material and let them see my bag. They immediately like it and that's how I've received many orders for more!" Maria's beautiful work speaks for itself, testifying to the simple power of style to transform people's attitudes toward recycling and environmental stewardship. She hopes that Enchanted Wings can continue to decrease pollution while helping to generate more employment for marginalized women in the area.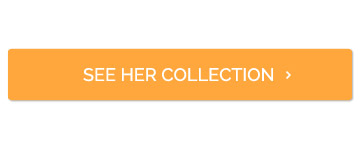 Akwele Suma — Ghana — Jewelry
Mixed-media artist Akwele Suma describes herself as an advocate for environmental responsibility — and for her, art made from recycled materials is a way to generate new meaning and new expressive outlets for those who experience it. "I collect or harvest items that otherwise people would discard, throw away, reject, refuse, leave behind, or something," she says. "I gather all these things and give them new form, new meaning, new life." Akwele's talking about the beads she makes out of recycled paper and fabric that she transforms into vibrant pieces of jewelry with a distinctly African flair. "I call the gathering of my materials 'harvesting,'" she explains. "[Others] have finished using it and it is ready for me to collect, process it, and make all sorts of creative products that will appeal to the individual, that will make meaning to them." A poster that raises awareness for domestic violence, for example, becomes a set of upcycled beads for necklaces and earrings in Akwele's hands — with the belief that in adorning herself with the jewelry, the wearer also temporarily imprints herself with the message printed on the paper. "Anyone who wears this, wears the message," she explains. "When you wear it, the message goes further and further and sounds louder and louder."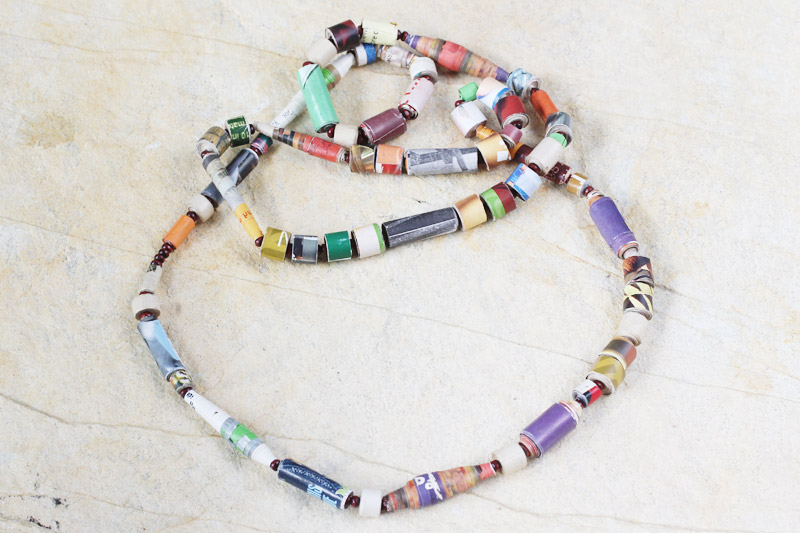 Akwele's jewelry goes beyond recycling, illuminating how we infuse ourselves with new meaning and significance through the materials we incorporate into our lives. Her work, which includes jewelry, paintings, performance and installation art, and sculpture, has won multiple industry awards in Ghana and internationally.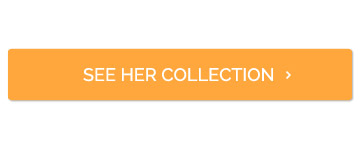 XS Association — Indonesia — Handbags and Home Decor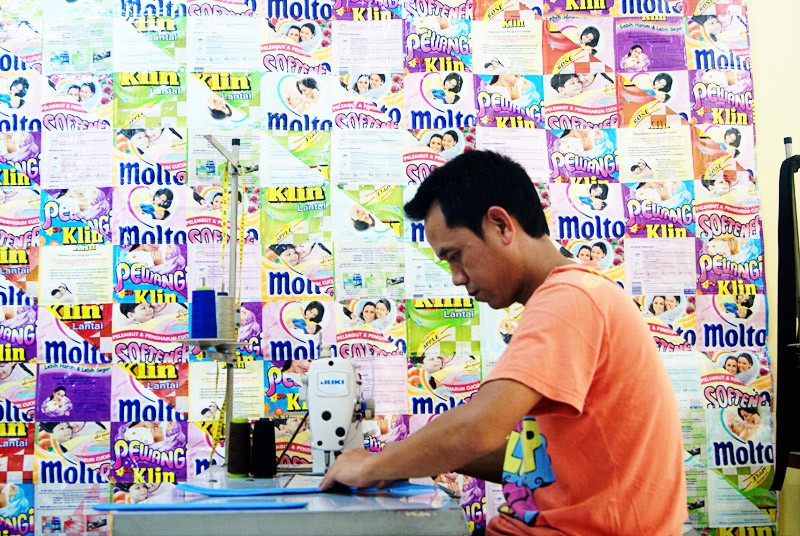 The concept behind XS Association was conceived in the mid-1990s in the Philippines by Ann Wizer, an artist and activist, who recycled plastic into costumes, set designs, sculptures and art installations as a direct expression against environmental abuse. In 2000 Ann moved with her family to Jakarta, where she lived next to a kampung (community) of people who picked trash. Immediately drawn by their extreme poverty and common "language" of trash, Ann grabbed a translator and went into the kampung to find out how she could work with them. The result was a new social art practice in the area, and although its efforts have expanded in the years since, XS still works with the original group of trash pickers. "XS Association transforms waste into beautifully designed products," says Ann of the project's mission. "Through art and design we create new uses for waste, combat poverty, and reduce the amount of garbage that is burned or buried in landfills. In the process, we create jobs and strive to stimulate the local economy."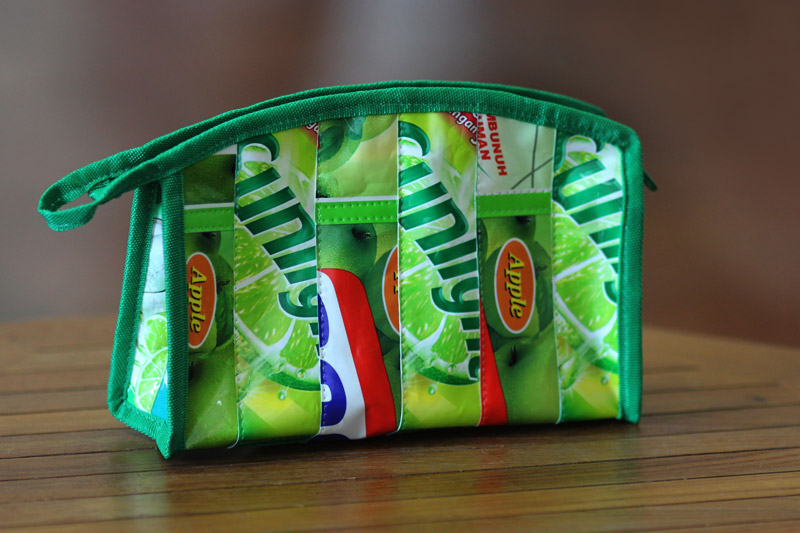 To further benefit the community of trash pickers, XS Association directly donates a portion of all its revenues to a scholarship fund that supports its children, providing them a chance for an education and an opportunity for a better life. In addition, XS purchases the plastic pouches for its signature line directly from trash pickers, at a premium. "The people who work with XS Association washing trash and handcrafting products don't want a hand-out, they want opportunities," says Ann. "Orders equate to opportunities for the individuals that work with XSProject."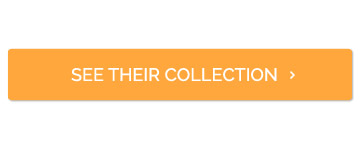 Vimlendu Kumar — India — Handbags and Home Decor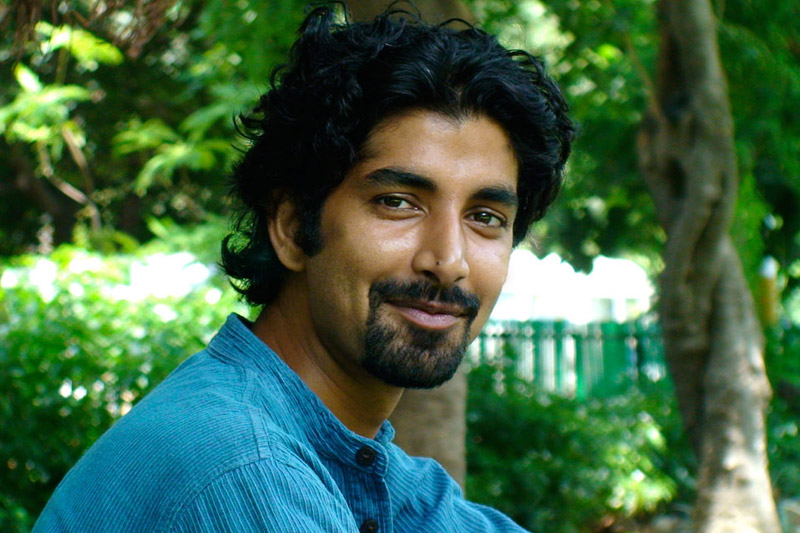 For Vimlendu Kumar, helping people and helping the environment are one and the same. Vimlendu is director of Green the Gap, a non-profit working in India's Delhi metropolitan area, whose mission is to raise awareness on environmental issues and to provide secure employment with reasonable wages for underprivileged people. Vimlendu is keenly aware of the urgent need for smart waste reduction practices in India, noting that India's waste problem has picked up speed in recent decades. In fact, the percentage of biodegradable matter in the waste of an Indian family has decreased from 90% in 1980 to around 30-40% in 2000, which he cites as a major force behind the group's efforts. "We recycle Tetra Pak packaging, rubber, vehicle tires, and waste fabrics sourced locally in Delhi," he says. "New, high-quality products like accessories and stationary are made from items that have been thrown away, giving them a second life."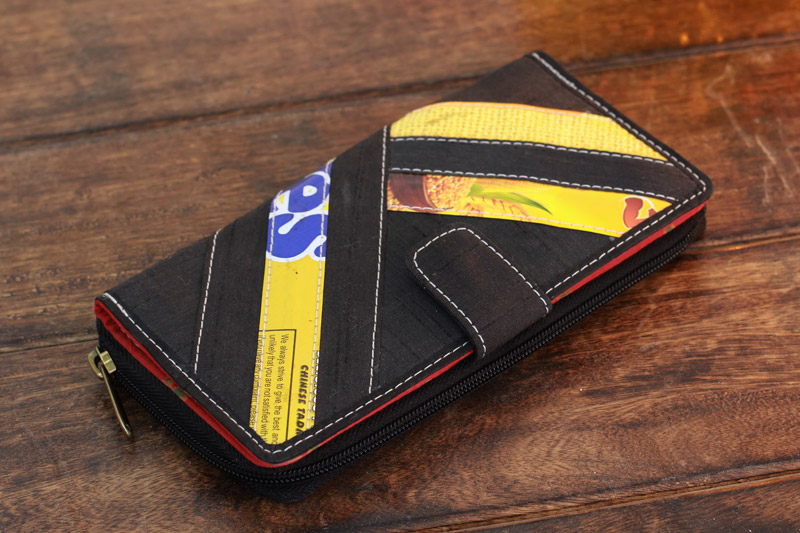 But Delhi's waste items aren't the only ones getting a new chance to shine. Vimlendu also founded Green the Gap to create economic opportunities for artisans that specialize in tailoring and embroidery. "Talented tailors and seamstresses benefit from this project as they earn a good salary in good working conditions and receive further training," he explains. Even more than , though, it is a shift in people's consumer habits that Vimlendu hopes to effect. "Our mission is to encourage consumers to become active citizens in spreading an environmental as well as a social message through their consumer choices," he says.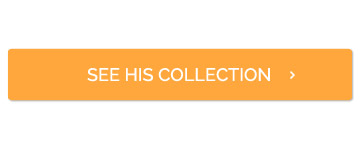 Waste not, want not
Their materials may be old, but their ideas are new. By fusing recycled materials with their innovation and creativity, these artisans and artisan groups prove that you don't have to sacrifice style to be a greener fashionista.  If more and more artisans and producers continue to make such beautiful pieces of upcycled art, maybe we can all re-frame the way we think about waste.
Rate this post:
[Total:

1

Average:

2

]