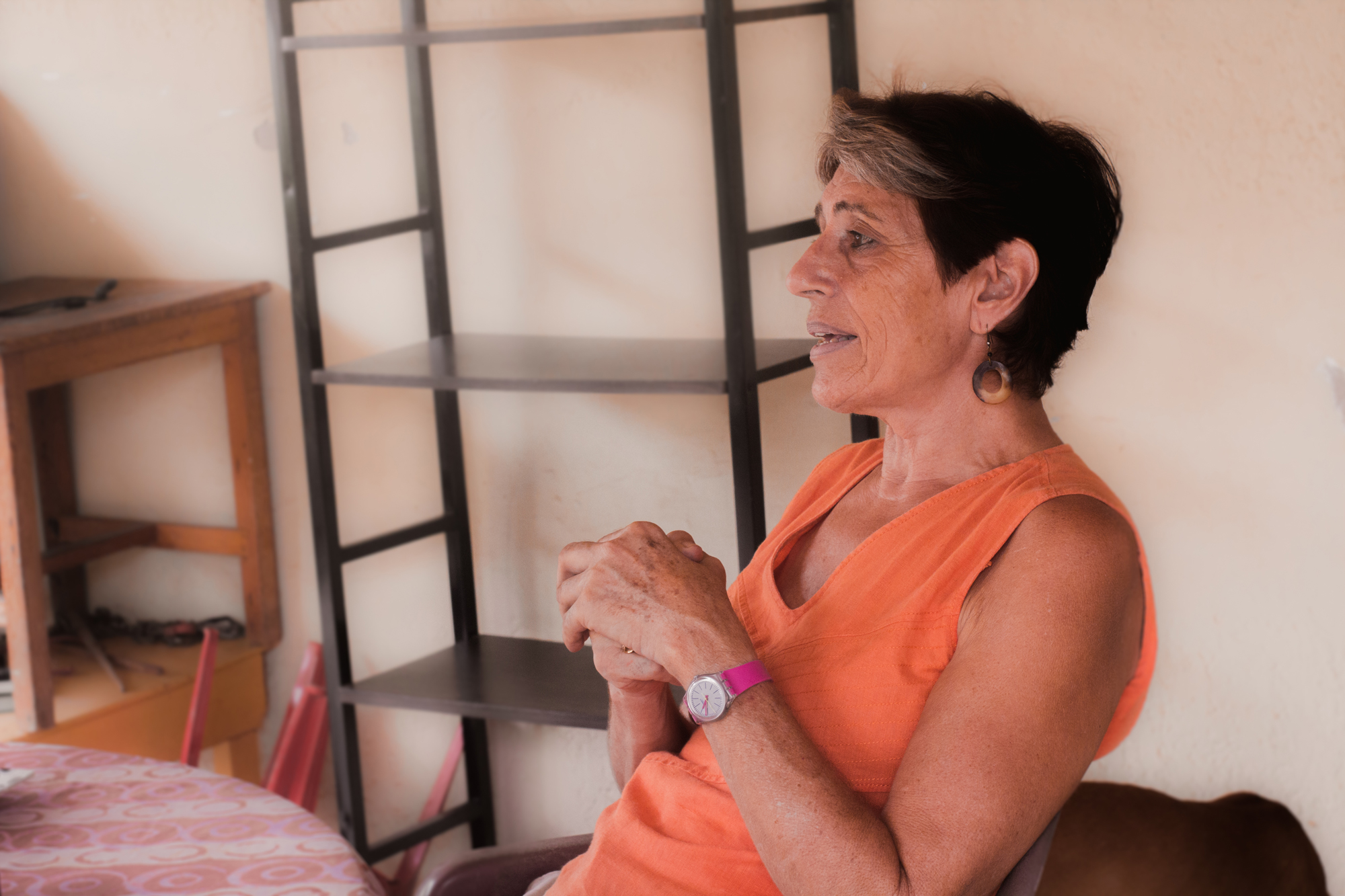 Ever since Gill discovered the waste bins of the leather factory at the backyard of her London home, she has never ceased to use cast-offs and scrap materials to create art pieces.
Speaking to me at her Accra home, Gill intimated, "I was about seven when my sister and I would rummage through those bins and retrieve everything marginally useful."
She was responding to my question as to when she discovered her knack to create things from scrap.
"From the various pieces of leather, l created sandals and other leather products like purses and belts." She added.
Discovering her talent so early in life, I had assumed that Gill must have studied art for a vocation. I was wrong. I found out from our conversation that she studied German and politics for a degree at Sheffield University. This, however, did not and has never stopped her from using her creative talents.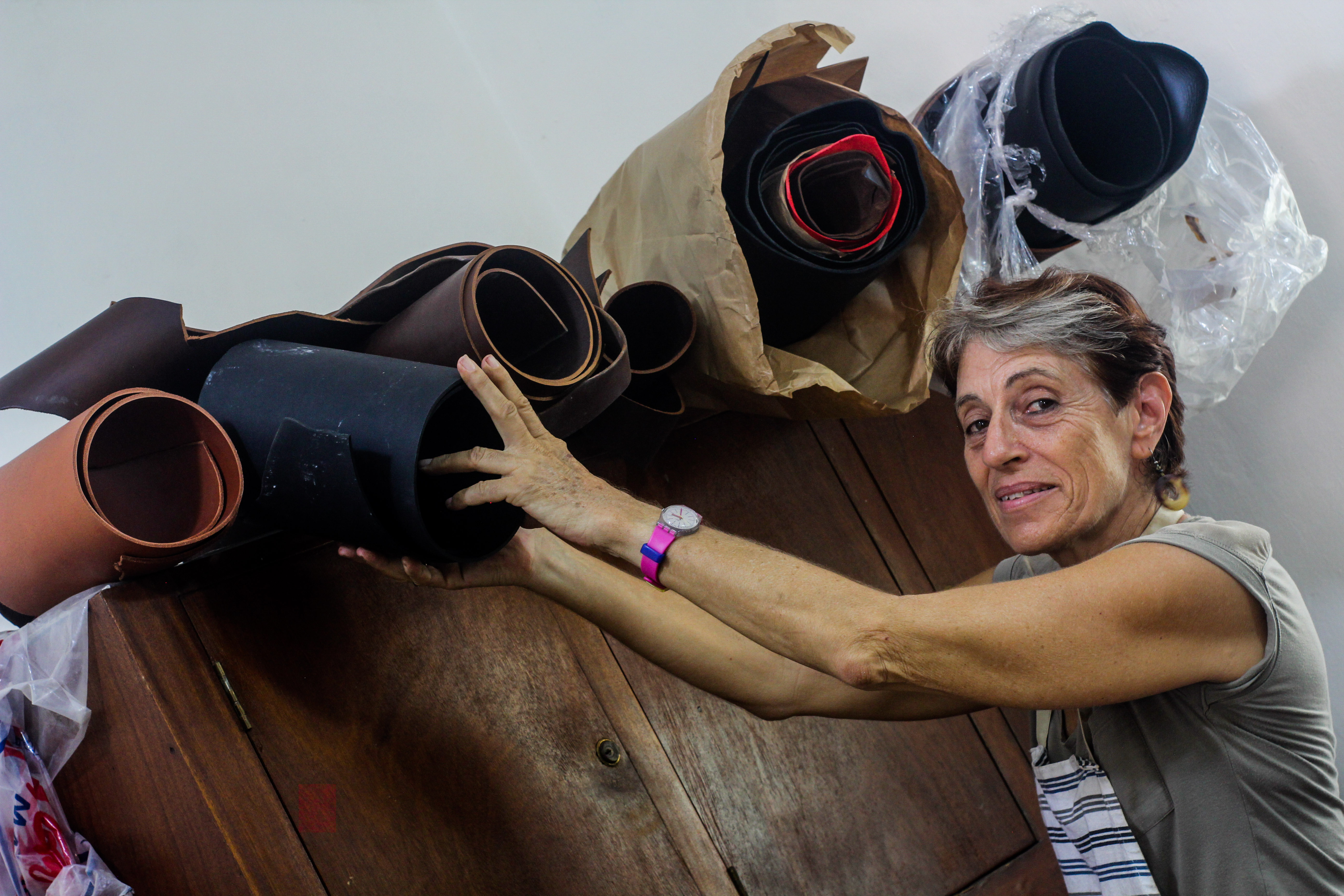 In fact, Gill has always combined art with every venture she has undertaken. Growing up at home in London, she experimented with all manner of scraps. She created things from paper, cloth, metal and what has become her favorite raw material, leather. By sixteen, she was producing her own sandals sand selling others as well.
In Sheffield at the University, she still made things to sell. From scrap leather, the sandal had become her specialty.
After University, Gill traveled to Greece trying to enroll trade school to learn footwear making. She returned to England shortly, finding people in the trade and learning aspects of leather works from them. She also attended a few courses to sharpen her skills.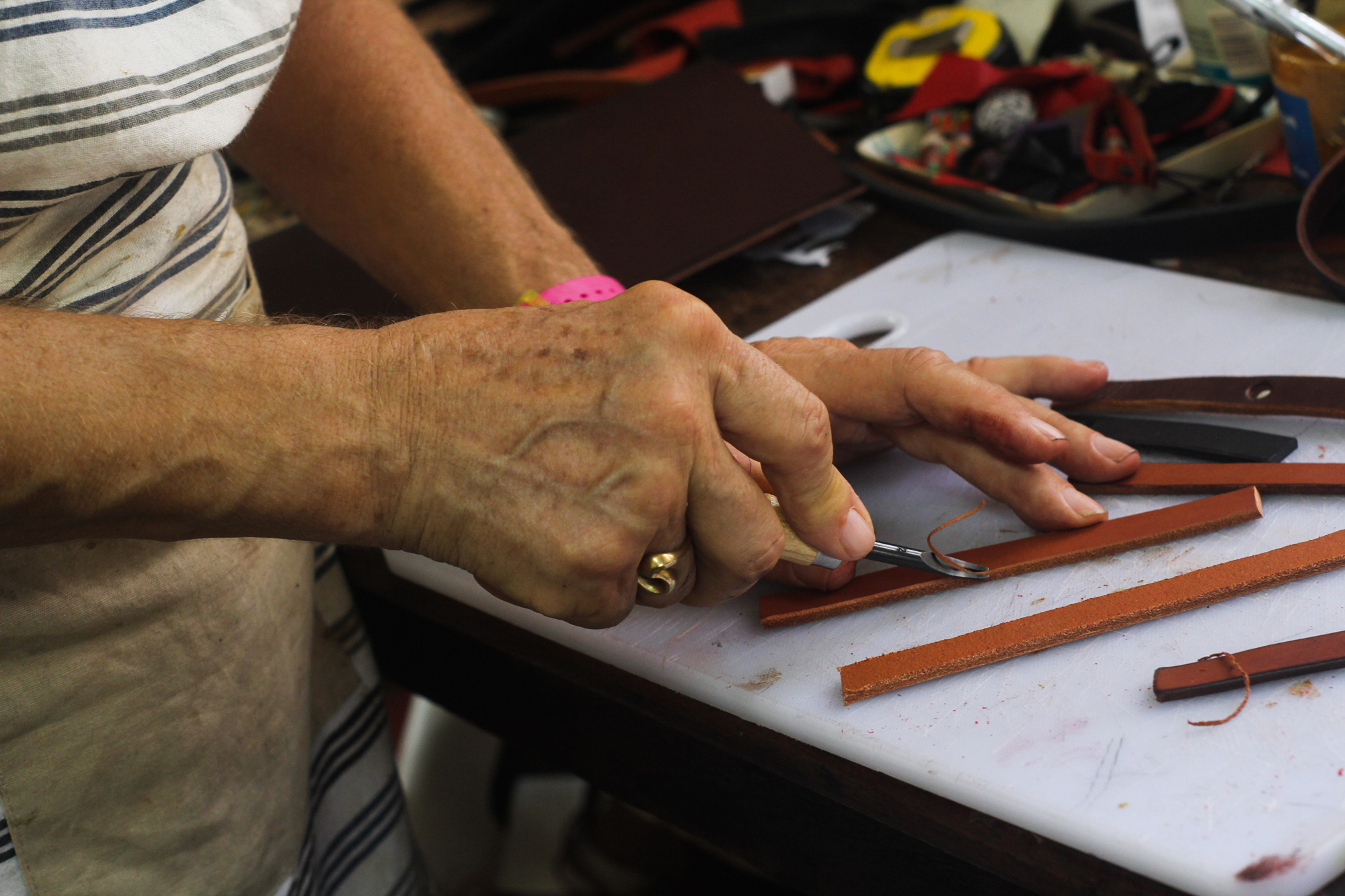 Gill has worked as a teacher, translator, proofreader, and in many other capacities. Creating art pieces, however, has always gone alongside every role she has played.
Gill, a warm, active and highly articulate individual opened her home in Accra to me on a warm mid-March morning. I was accompanied by a NOVICA official and a photographer.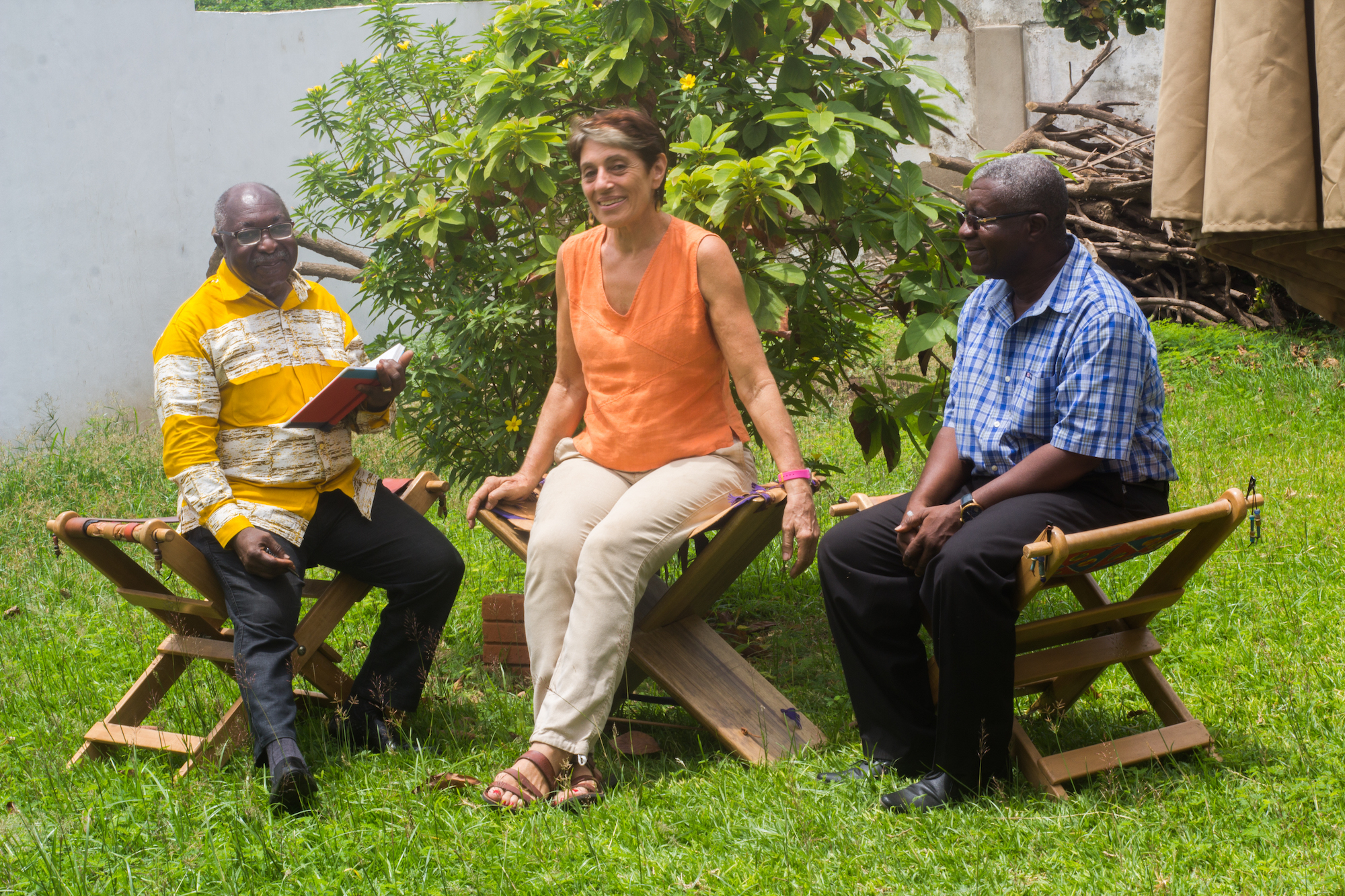 We encountered a clean, tidy and pleasant environment. The compound was encompassed by well-manicured lawns, all green. The potted plants and the ferns, which caught our attention, swayed happily in the mid-morning breeze. It was a delight to experience and enjoy. The fern symbolizes perseverance and endurance. Gill grows them lavishly on her compound, reminding her always of her guiding principles.
Gill maintains well-organized work areas and a small but attractive showroom. She had on the show some beautiful bracelets and, key rings.
Gill creates a wide range of products, among them, sandals, belts, bags, briefcases, jewelry, furniture, etc. She always has a place for scrap materials in the wonderful products she creates. Gill has been a NOVICA artisan since 2012, purveying her products online through NOVICA Ghana for which she makes a variety of charming bracelets.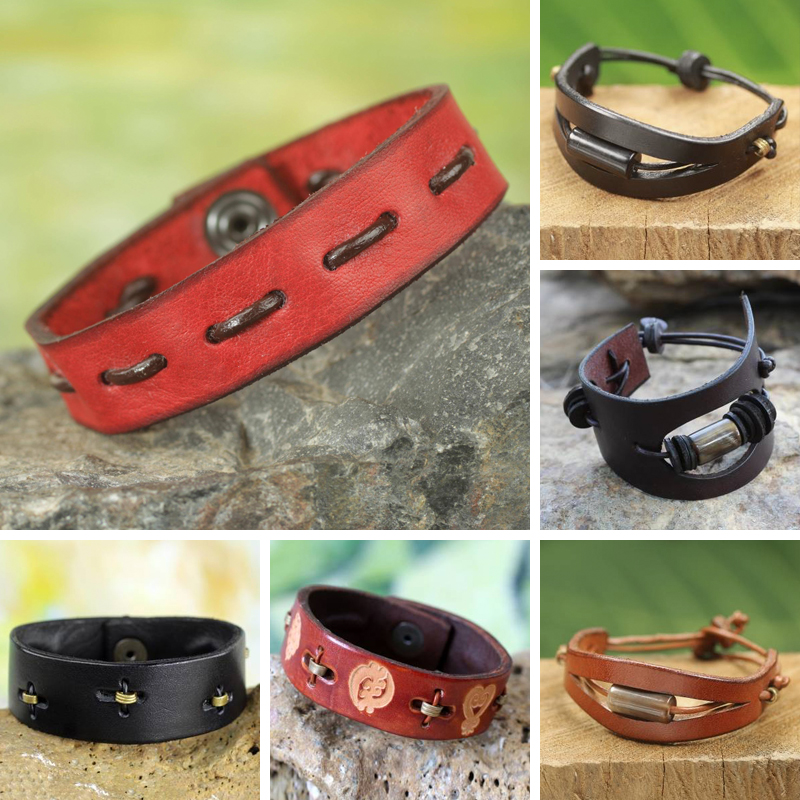 While Gill finds a use for all manner of materials, she has a special liking for leather.
She told me, "I like leather. It is such a versatile material and facilitates variety."
Gill showed us three different stools made from wooden frames and seats of canvas topped with attractive scrap leather. As we admired the invitingly colorful pieces, Gill generously invited us to sit and have a feel. The stools were sturdy and made very comfortable seating.
I asked Gill about her challenges.
"In my work, I have to rely on other people for supplies and varied services. That is my major challenge. In the chain, there are several players who are not reliable, especially for delivering on time and on schedule."
"How do you cope"? I asked.
"Careful Planning, taking all relevant factors into consideration helps. One must also have a keen awareness and understanding of the local business environment. My passion for creating things, especially from scrap materials, also keeps me inspired relentlessly."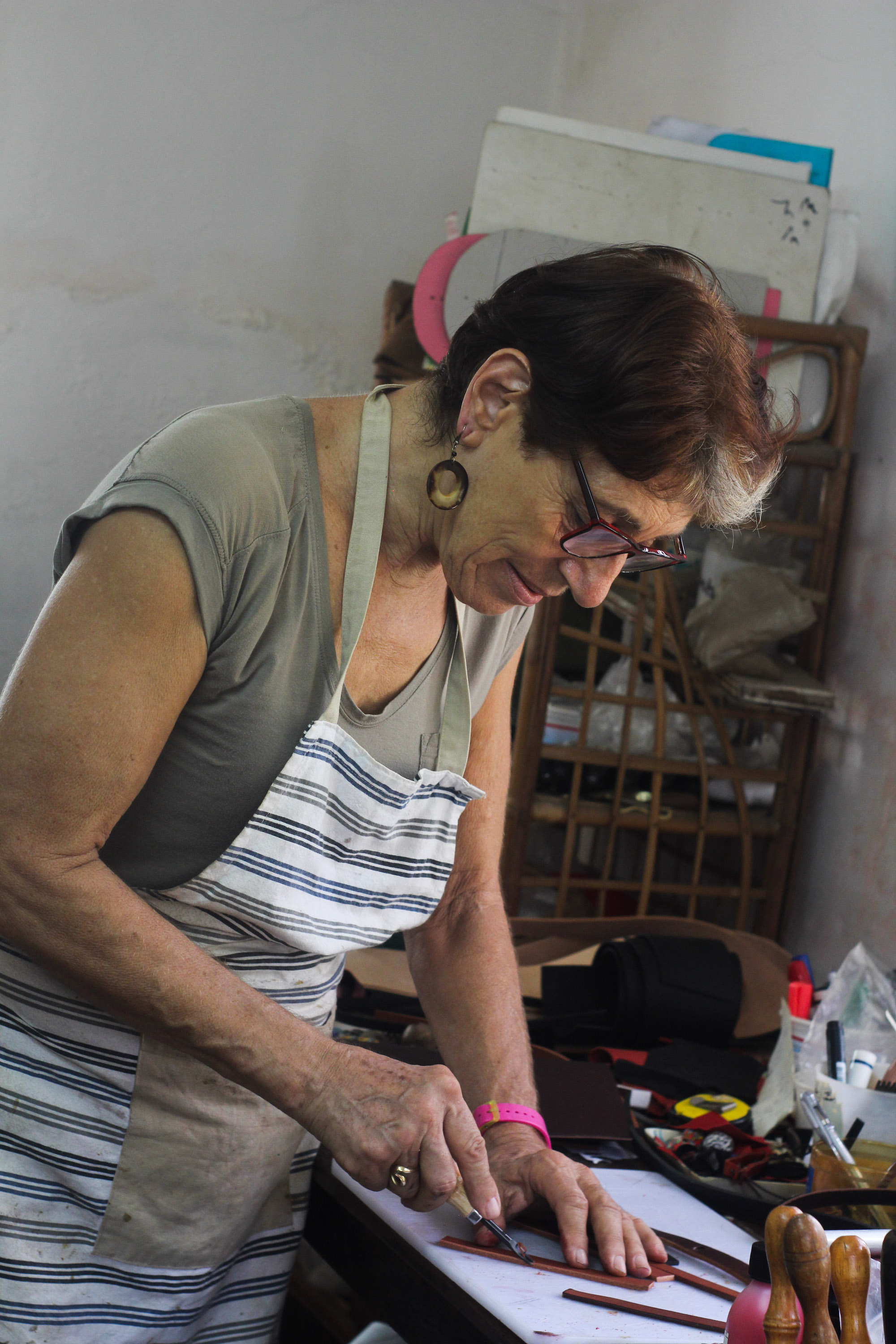 Gill had made a great impression for her warmth, her beautiful home and pleasant surroundings, her art pieces and all. But as I left the wonderful environment and the grand creative lady, it dawned on me that I will always remember her for one overbearing fact: "In her hands, no material is considered waste!"