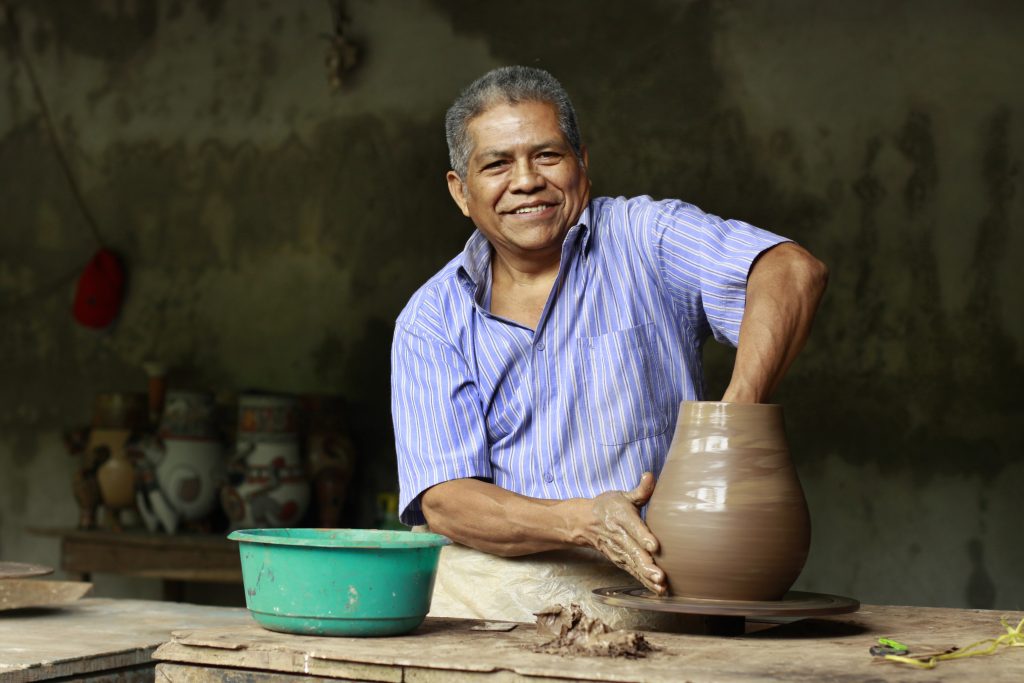 "Before I die, I want to leave many designs so that people remember me"
San Juan de Oriente is a town in Nicaragua that dates to pre-Hispanic times. Its people are artisans, especially ceramists. Here, Gregorio Bracamonte grew up influenced and inspired as he watched his father carve stone by hand. He often accompanied his dad to Masalla to sell his work. One winter day, young Gregorio discovered pieces of ancient pottery beside a road under construction. He was fascinated and observed them closely. These unique designs would mark his life.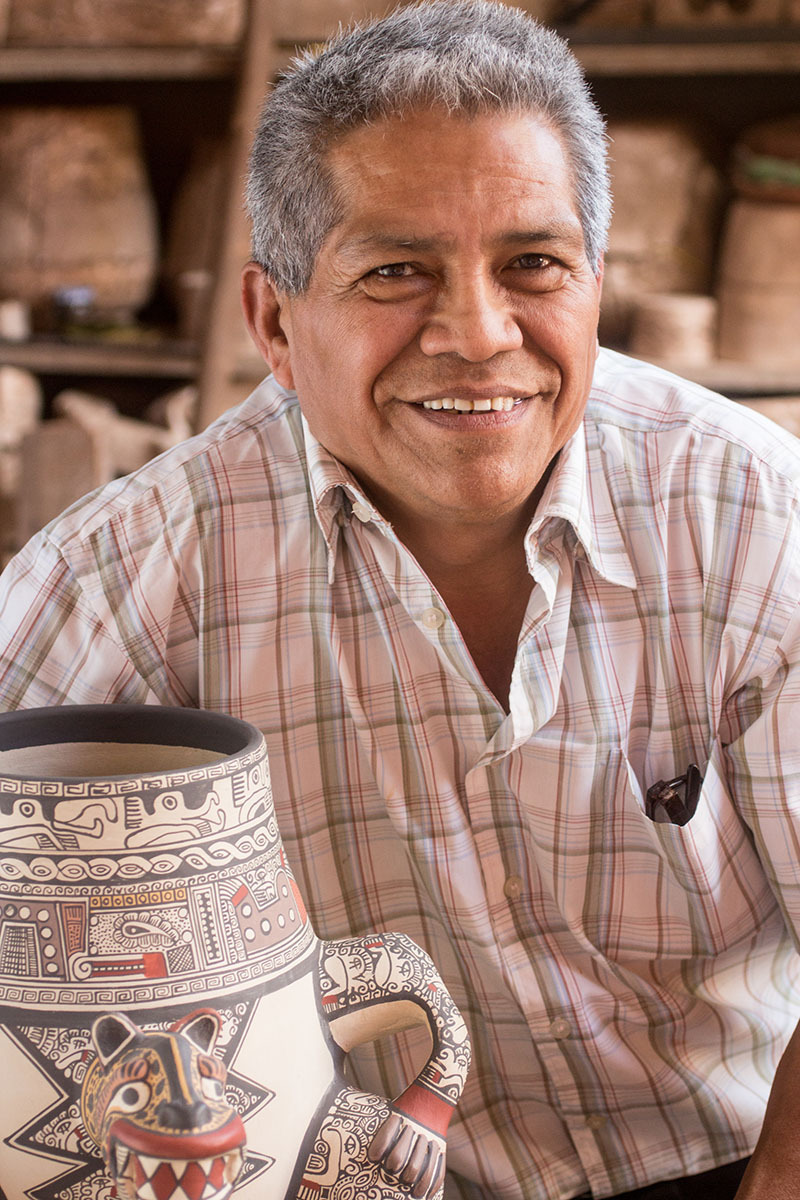 From that moment on, this great artist knew he wanted to dedicate his life to recreating those pre-Hispanic relics. He changed the stereotypical image of Nicaragua by beginning his studies in a teaching workshop in San Juan de Oriente. At that time, women were the craftspeople and men worked in the countryside. But these studies helped Gregorio refine his art and he had the opportunity to meet a master artisan who created pre-Hispanic replicas. Gregorio was interested in creating these ceramics that very few people make.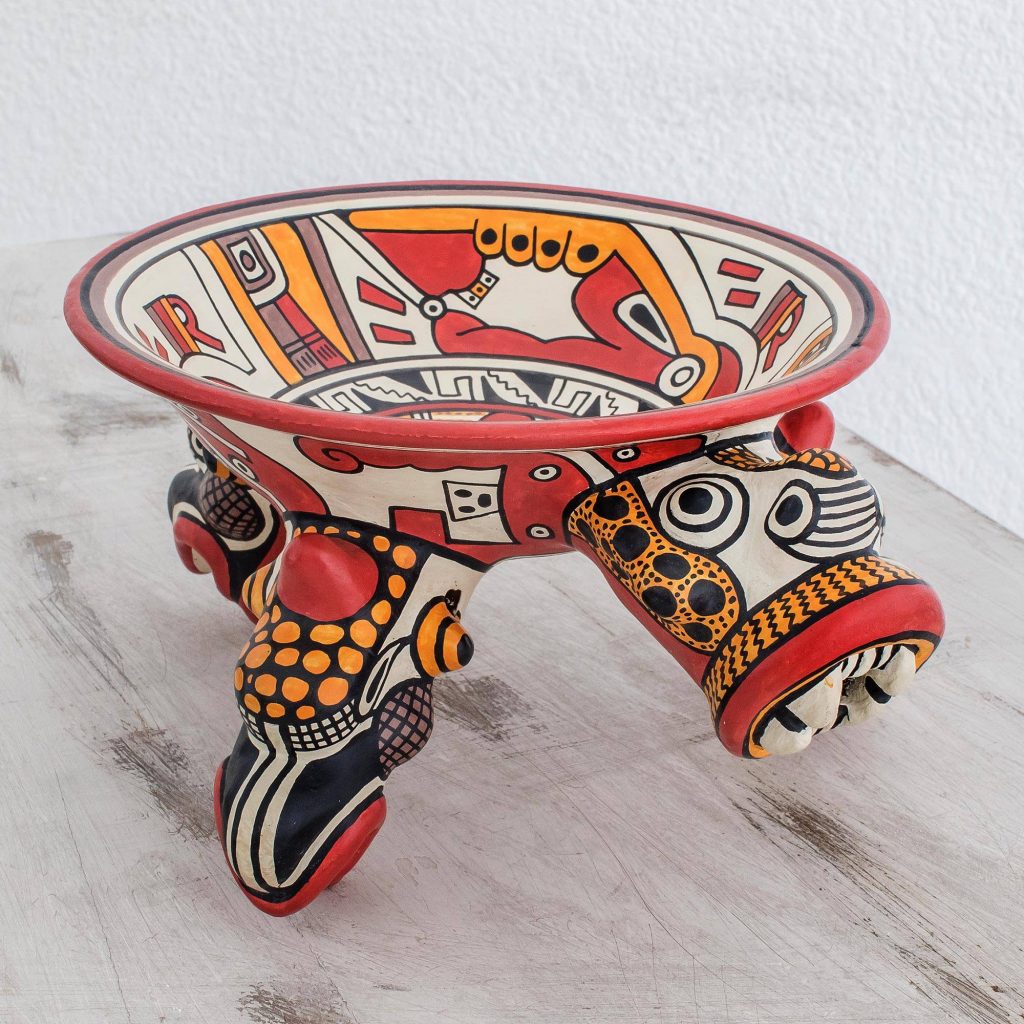 Working in Ceramics
Winning several competitions on a number of occasions presaged the artisan career ahead of him. Gregorio knew this was the path he wanted to take in life and ever since, he has worked hard to perfect his technique. He continues striving even today. He studies the original pre-Hispanic designs in history books and magazines. Then this incomparable artisan gives them his own personal touch, creating ceramic works that are unique.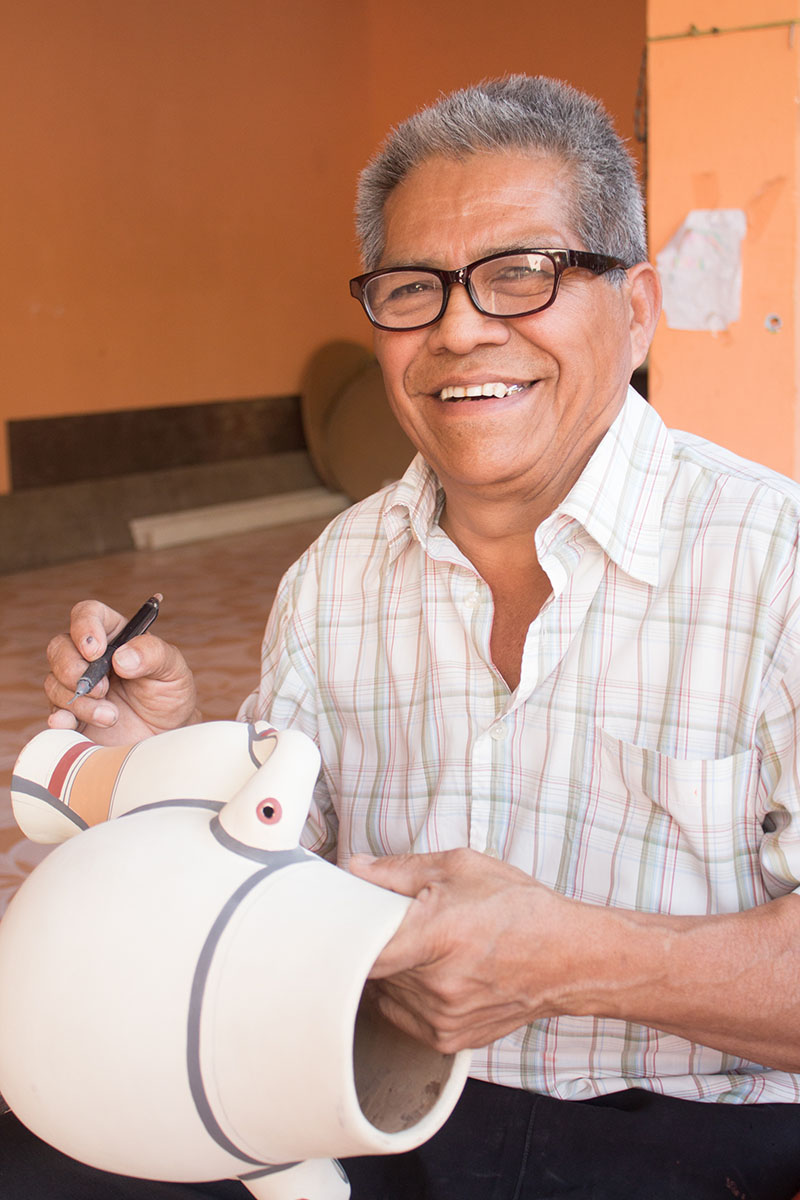 Many apprentices and trainees have spent time in Gregorio's workshop, but none of them have dedicated themselves full-time to this kind of ceramic work, as they require a lot of time to create a single piece of pottery. Today, Gregorio suffers from diabetes, which has greatly affected his health, so his nephew and his wife, Mercedes, assist him with his work. Mercedes has been a complement in his life for 38 years, not just as his wife but also as a ceramist who crafts designs. She helps her husband in the first stages of the work. Once finished, Gregorio paints the distinctive art designs.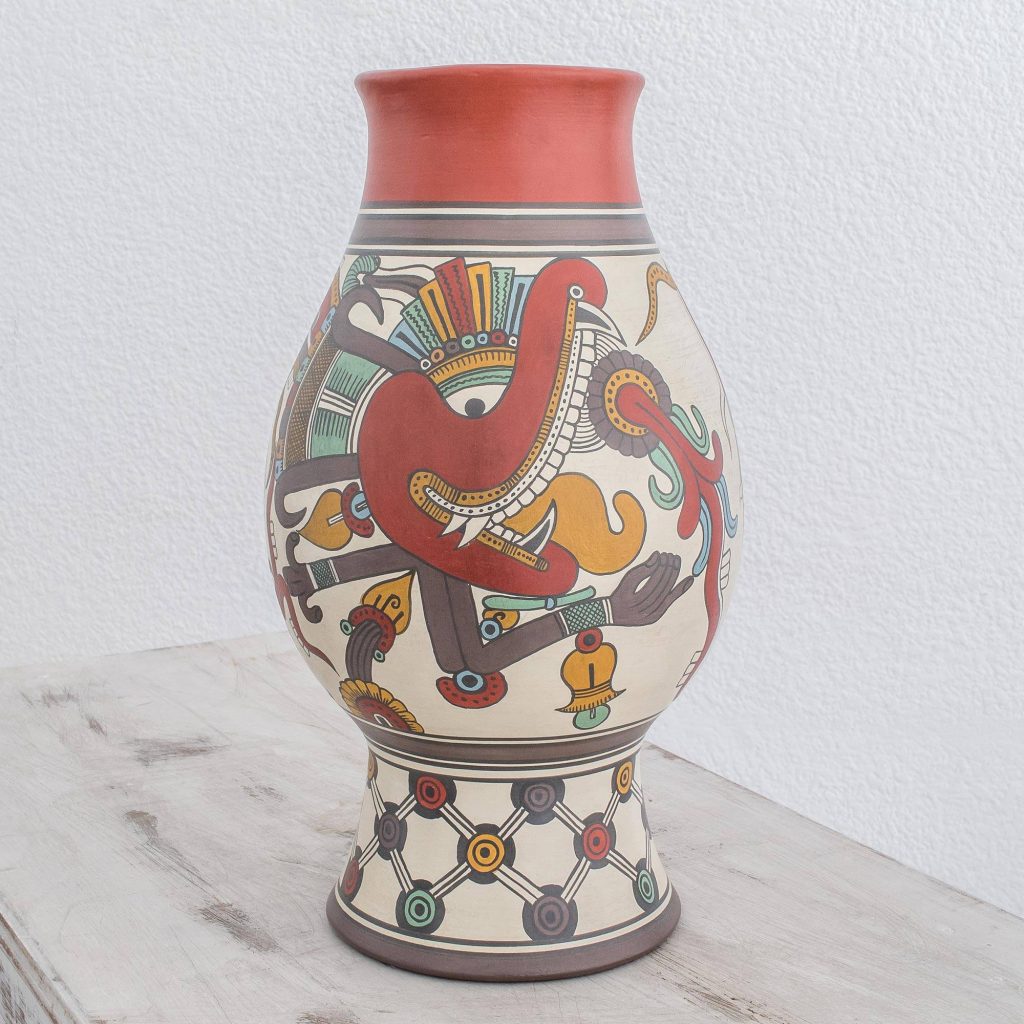 Immortalizing an Art
Gregorio's hands have crafted an infinite number of ceramic designs, most of which are sent to the U.S. for sale and to several European nations. The beauty of his replicas — and what makes them so highly prized — is the artisan's tenacity to achieve perfection. But in the last few months, crafting and marketing his ceramic pre-Hispanic replicas have been a daily challenge for him. After his mother's death, his diabetes worsened and with democracy in Nicaragua about to disappear, his sales have plummeted.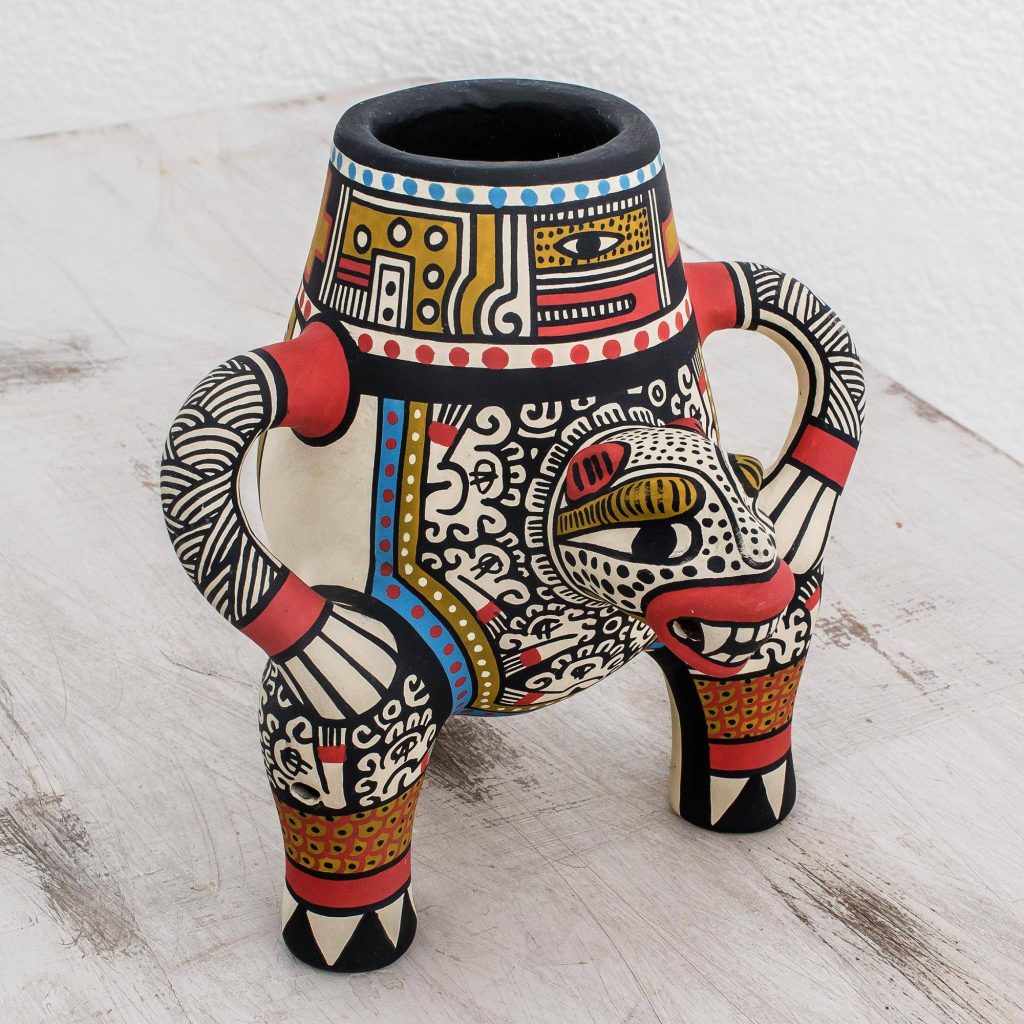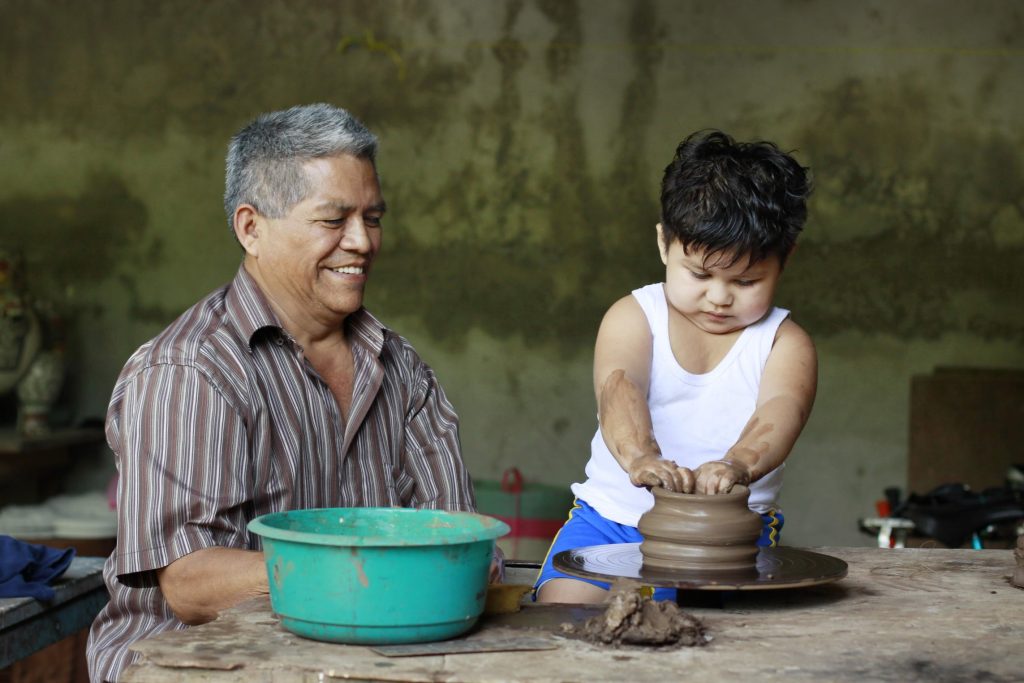 Despite this tough battle, the artisan is still motivated to make his dream a reality — to leave the world many, many of his replicas to immortalize his art and the pre-Hispanic style. His artistry and dedication are inspiring.