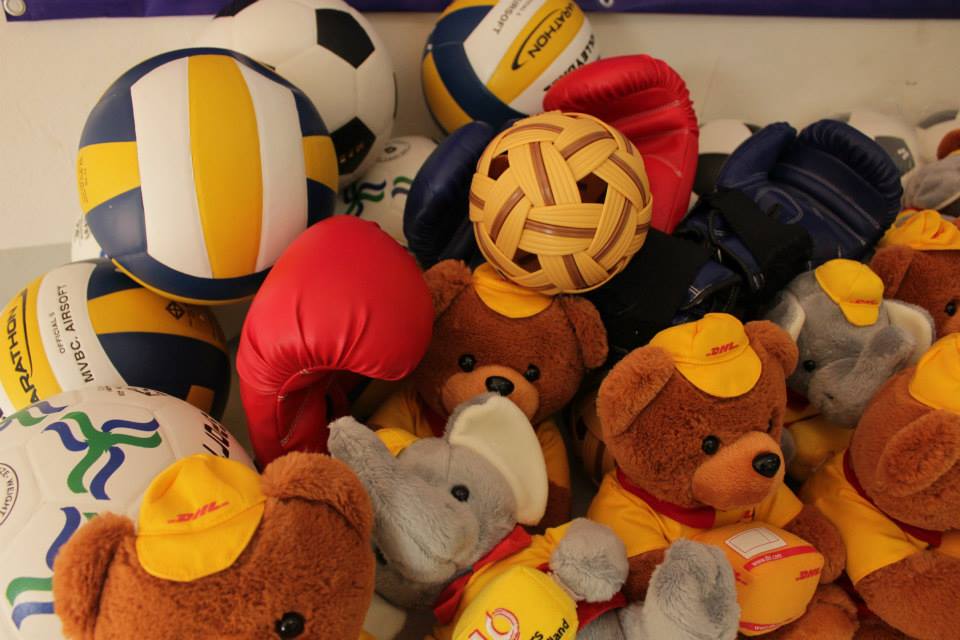 Happiness can come in many shapes.. and for some boys in Chiang Mai, Thailand, it was found in the form of sports equipment. NOVICA's Northern Thailand team visited the "Chiang Mai Home for Boys" over the summer and discovered that they were lacking in afterschool activities. The leaders of the home wanted to keep the boys active and not have them become addicted to the internet or television. However, the options were limited.. and that's where NOVICA came in!
The boys range in age from 5 to 24 and come from a range of backgrounds. Some are orphans, others come from broken or dangerous homes, others have HIV. Finding activities that would interest them all proved a bit challenging.
Team Thailand settled on a ping pong table, soccer balls, kickboxing gloves, and numerous "outdoor gym" type exercise equipment. The young boys could play with the balls while the older ones could work on their strength and fitness levels.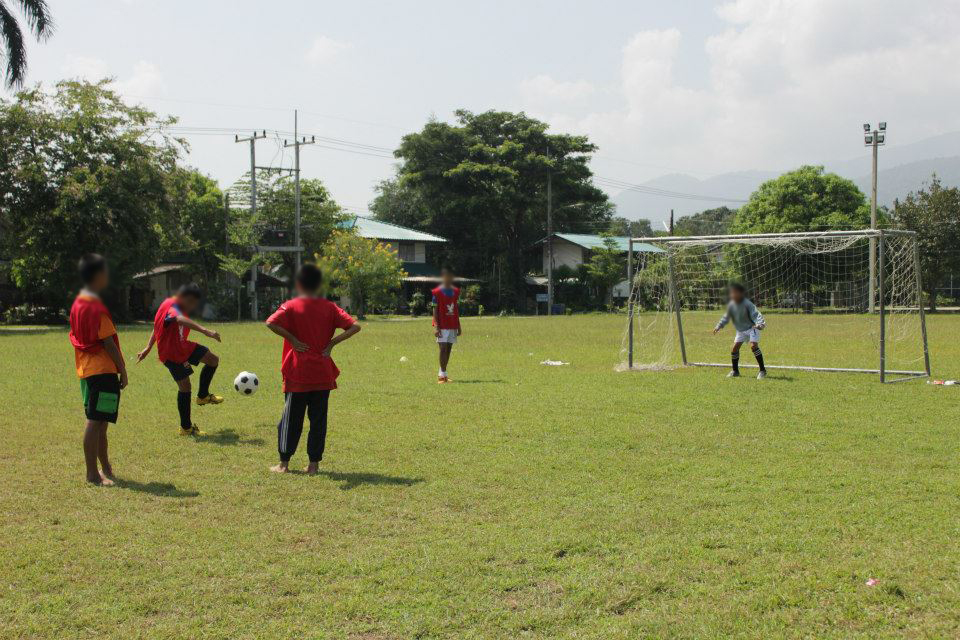 When NOVICA's team delivered the equipment, they brought a motivational speaker with them to encourage the boys to find their own happiness by giving, instead of receiving. NOVICA also facilitated a soccer game and had lunch with the boys. NOVICA artisan Chalermkwan joined the celebration, along with her son and husband. She wanted to teach her own son about giving, and so they passed out ice cream to the boys living at the home. Many other artisans contributed to the project by donating money or equipment.
As evidenced by the smiles and laughter – the boys loved their sports equipment. A great day was had by all!
Since these boys come from troubled backgrounds, we are not able to show their faces in photographs.