We are delighted to introduce one of our very first NOVICA Tastemakers – Laura Mazurek. As Editor in Chief and the creative force behind The Bohemian Collective, we are excited to have her perspective on our eternally popular bohemian themes that many of the NOVICA artisans embody so perfectly in their product offerings. As a self described free spirit – we are sure you will love her unique style and be inspired to go tread the boho path – whether you want the full journey, or just a cheeky little adventure.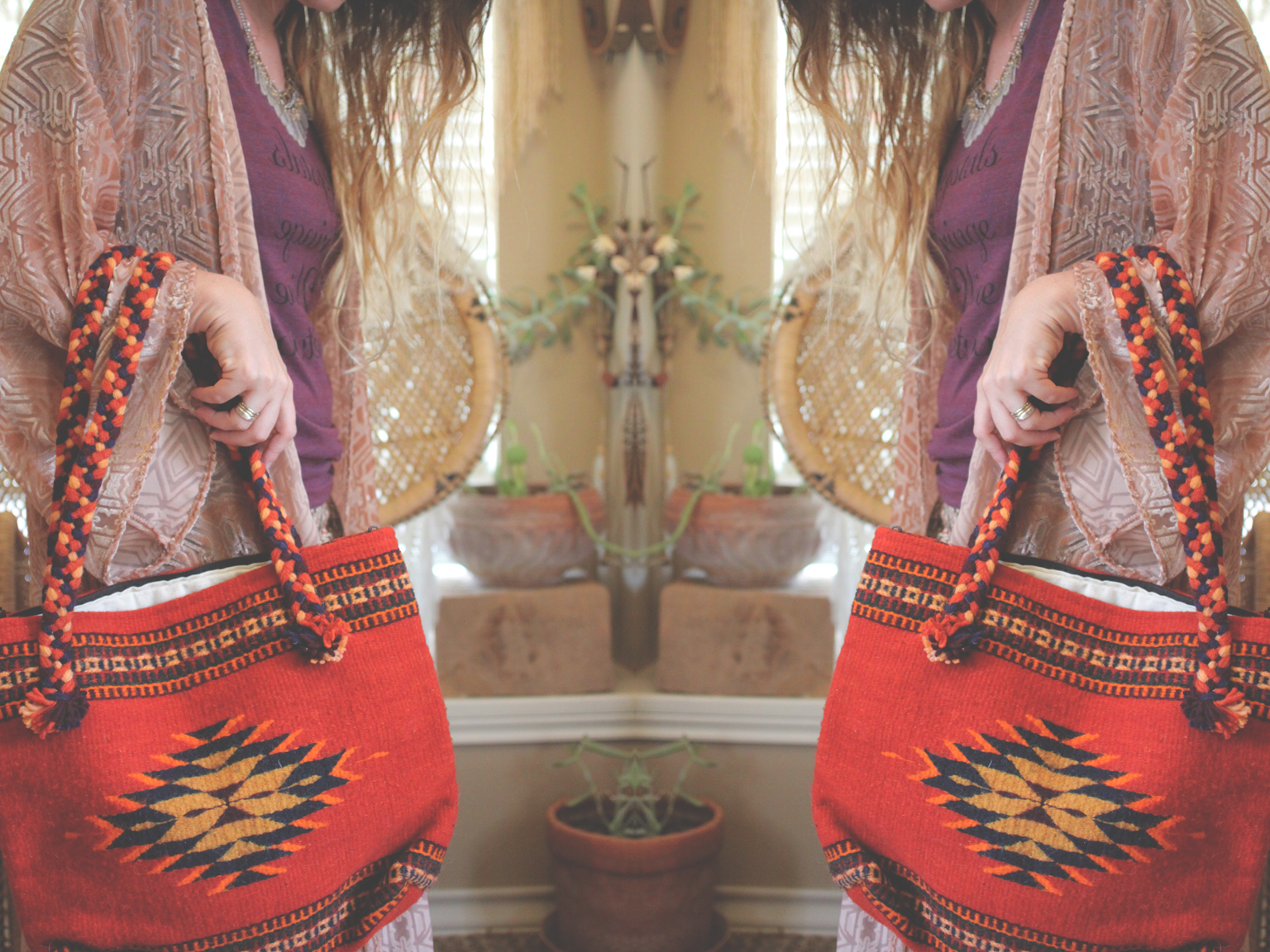 I have always been drawn to woven rugs, southwestern and Indian patterns and rusty orange colors… So needless to say when I found these woven Zapotec handbags on Novica I felt weak in the knees.  Beyond the pure beauty of this bag, I love that I get to 'meet' the designer, Alfredo Ruiz.  When I read the insert that came with the bag I instantly felt connected to him.  He says his "inspiration comes from everything I see around me – the landscapes, nature, people and animals".  I feel the same way in my own artwork.  Also learning that it is a fourth generation creative process that has sustained his family is simply amazing.  Something that is become rarer and rarer these days is having family businesses run for so many generations.  I also connected to him in regards to working at home with his wife to create their beautiful textiles together because I also work at home and create things together with my husband.
I love fashion of all kinds, but knowing an item has been lovingly handmade by someone working at home, just like me, makes an item super special to me.  My favorite pieces are always the handmade ones.
I love Alfredo's replication of the Ojo de Dios glyph (eye of God) on this tote.  I'm always attracted to this design whenever I see it appear in rugs, or anywhere else.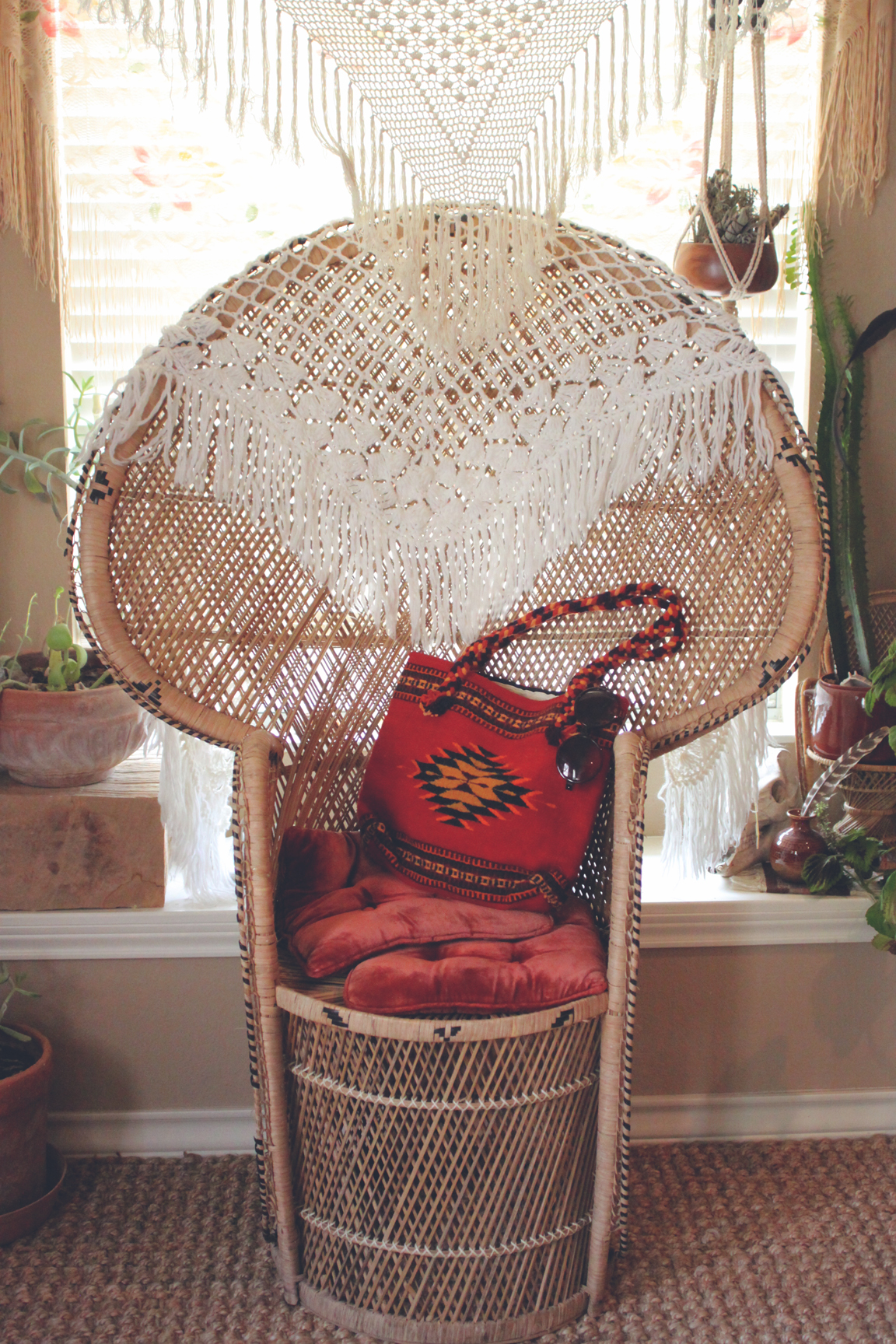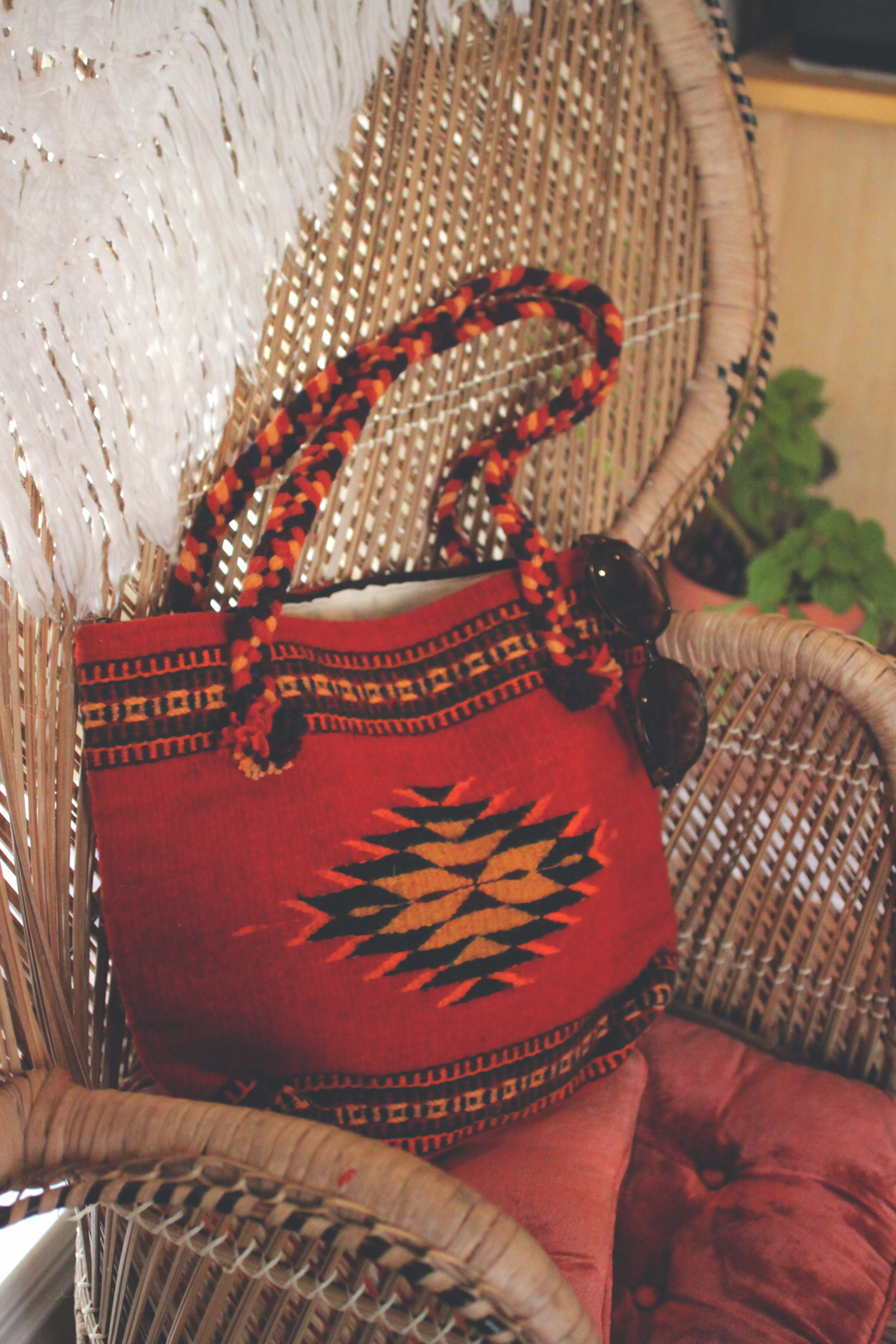 This may sounds silly, but when a bag fits into your home decor its a huge plus!  I'm big on making my home my sacred space, my sanctuary, where I feel surrounded by the things I love and things that mean something to me.  And often my handbags will get tossed on a chair when I'm not using it… So when its a pretty bag like this, its almost like a pillow… an added piece of decor.
My personal style is a bit eclectic, but pretty heavy on the bohemian side.  I love pulling style inspiration from many different places and cultures though.  I guess you could say its free spirited.  I'm not afraid to mix patterns, colors and textures with each other.  Today I paired my Zapotec rug bag with 70's inspired velvet bell bottom and a floor length burnout velvet kimono and a tee shirt.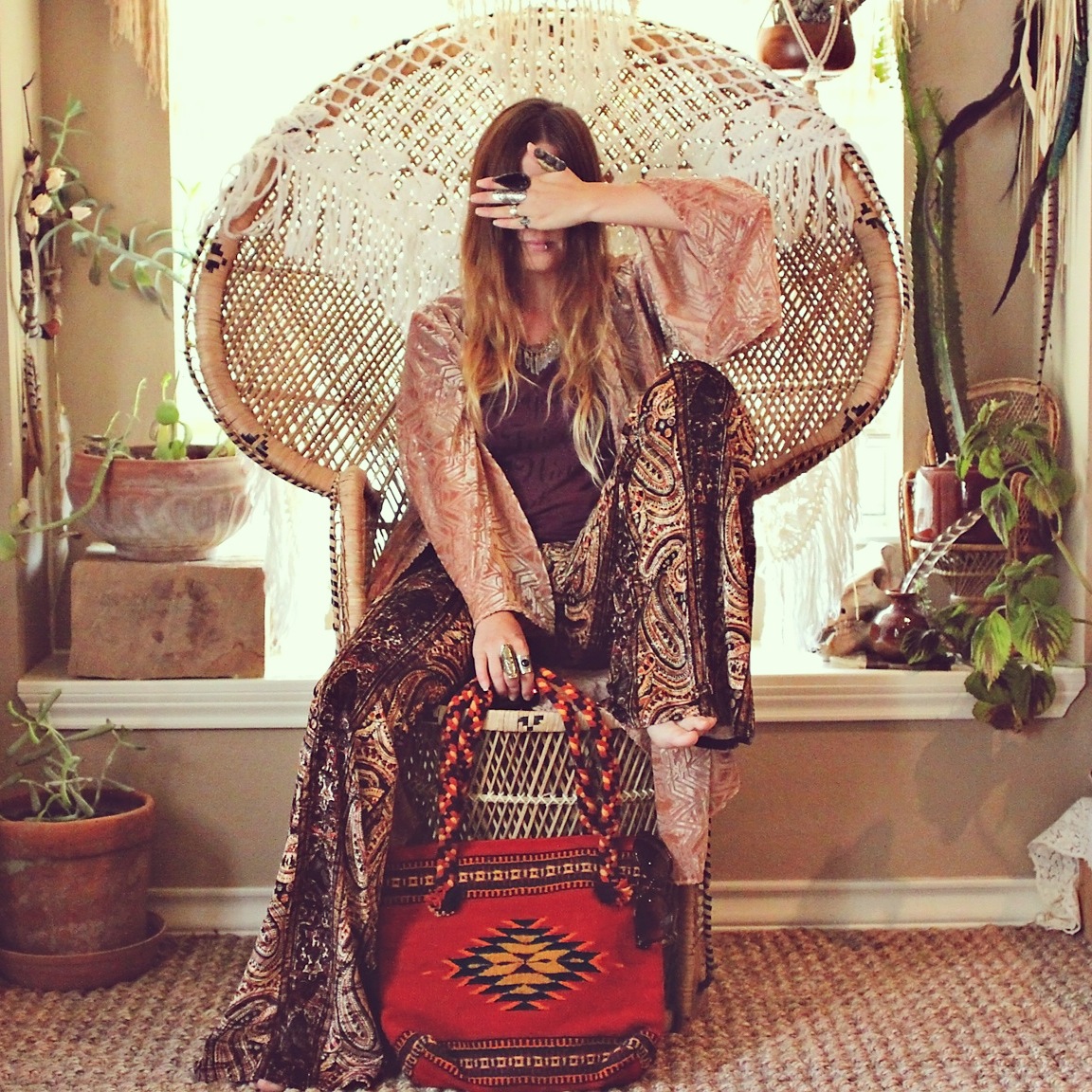 Novica has many other handbags and purses – and see more of Alfredo's amazing work here.
Rate this post:
[Total:

0

Average:

0

]